Item 1
Soul Lab 6-Week Online Training Program
(Retail Value: $197)



When we get REAL about what we FEEL, we begin to HEAL!

Candace Van Dell invites you to experience SOUL LAB!
You are the FEELERS & the HEALERS and now it is your time to shine!
There is nothing wrong with you… YOU were born Highly SENSITIVE!


Highly Sensitive Souls are coming into the world at a rapid pace right now and there is a reason. We are here to Raise The Vibration and elevate the consciousness of the world.




We do that by being exactly who we are and by owning our Truth as sensitive souls. The problem is, a lot of us did not grow up in environments that understood us or supported this difference. Let's face it — society and its systems are out of date, and they need an upgrade! These old ways are not conducive to a sensitive's needs.
You are constantly being told to change your ways to fit into an old system, but you are actually here to empower yourself and be the change the system so desperately needs.
This has brought us a lot of confusion, shame, feelings of not belonging, of being different, or that something is wrong with us or flawed in some way. Most of us could not understand why we felt so different, and why we felt so much more than others.
The reason is because you are the feelers and the healers. You are the one in your family or in your tribe to raise the vibration with your high sense perception, outside of the box thinking and creative imagination.
You are the ones who needed the most support, because you have been born slightly "different to make a difference."
You are feeling the collective unconscious and because you FEEL it, you are called to HEAL it.
Candace Van Dell knows this because this was her story. She has also coached thousands of highly sensitive souls from all around the world, and her videos and messages have been received, shared and celebrated in big ways due to the shared similarities and resonance. As highly sensitive people, we share a mission of bringing TRUTH and integrity back into all areas of life.
She designed SOUL LAB for the sole purpose of empowering your sensitive soul to live your own Alignment.
In this program, Candace offers the information, insights and confirmations you need to be able to own your truth, expand in your self awareness, and bring your unique gifts into the world.
SOUL LAB is a 6-week online video course that teaches the 6 Steps of Alignment with your Higher Self.

The unresolved issues and triggers we have keep us stuck and need to be cleared.

We need to get REAL about how we FEEL so that we can HEAL.
We need strong boundaries and we need to forgive ourselves and others.
Once we have done just a few weeks of this work, we will start to come into alignment and experience what I call SYNCHRONICITY.
This transformational program is designed for Highly Sensitive People who:
✓ Want to EMPOWER their gifts
✓ Feel different or feel too much
✓ Need to Build Confidence, Connection & Expand Consciousness
✓ Desire to experience Daily Synchronicity
✓ Want to discover healthy boundaries & inner security
✓ Feel a calling to Empower their inner voice
✓ Want to attract their Tribe
✓ Has a longing to live a SOUL CENTERED LIFE
Over the past 20 years Candace has studied universal laws and ancient wisdom teachings. It wasn't until 7 years ago when she started applying them and living them fully did she life elevate deeply and completely!
She discovered her own teachings within her own process and she will share all she discovered in this course — inviting people to a life of freedom, abundance and connection in Soul Lab!
Here's what Soul Lab includes:
3 Training Modules
2 Themes Per Module
Exclusive Videos
Access to Private Facebook Group
24/7 Access to Candace Via Facebook or Email

The 3 Training Modules Are:

MODULE 1: Return to Your Authentic Self
WEEK 1: Get Honest, Set Boundaries
WEEK 2: Match Your Belief to Your Desire
MODULE 2: Emotional Healing
WEEK 3: Feel It to Heal It, Forgiveness Work
WEEK 4: Trust & Surrender
MODULE 3: Transformation
WEEK 5: Applying Daily "Spiritual Fitness Tools" & Practice
WEEK 6: Raising the Vibration, Unconditional Love & Oneness
Once you start to reclaim your power, true self and vision, you will see a ripple effect in your environment. Everything you are surrounded by will shift into alignment with your ANCHORED energy!
 
You are coming into a full awareness of yourself, your healthy boundaries and your emotional intelligence. Your connection to your higher power is the dominant energy and therefore you get to steer the ship of your life!
Item 2
Self-Love Master Class
(Retail Value: $147)


If you have attracted this course to you, it is because you are ready to claim the most profound gift of all — a constant, unapologetic, concrete confidence and connection that only exists between YOU, YOURSELF & GOD.
✓ Do you go back and forth between the fear voice and the love voice?
✓ Do you struggle with caring too much about what other people think, and this creates some self-doubt?
✓ Are you ready to let go of the "identifications" you have picked up along the way from a parent, society, a boss, a boyfriend or girlfriend, some stranger, or even the meanie who lives inside your head and makes you think weird things that aren't true?
✓ Are you ready to leave behind anything that does not support you and lean into what inspires the REAL you?
The world needs you to be the AUTHENTIC example it so desperately needs
So here is the deal… Candace created a course for you because she was you, and it was really not fun at all — until she figured out the MISSING PIECE. 
You know that constant experience of needing someone else to love you before you can love yourself, or needing the WORLD'S approval before you can approve of yourself?


The list goes on, but basically the inner AUTHORITY is waiting for external permission. That permission will never come for multiple reasons, so instead we are going to learn to give it to ourselves by upgrading our system and aligning with a Universal Truth rather than a societal rule!
Here is What You Get:
8 inspirational and empowering videos, including worksheets AND 2 BONUS videos!


Modules include:

The Illusion of Separation
Self Image vs. True Identity
4 Main Blocks to Self Love
Living "Trigger" Free
Unapologetically You
What Would Someone Who Loves Themselves Do?
PLUS THESE BONUS VIDEOS:
BONUS Video 1: Permission Slips
BONUS Video 2: The Missing Piece
Your explanations have changed my life instantly

You are soooo inspiring! I love your perspective, answers, and explanations. How you say something in 2 minutes sums up what I want to hear, but have had to listen through 25 youtube videos to find the real cause or solution. What you said breaking down the meaning and the 101 of "how to" do shadow work was exactly what I was trying to confirm. Your explanations have changed my life instantly. You are so authentically gifted. Thank you so much! ~ Ingrid Olsson
I am obsessed with SOUL LAB!

I am obsessed with SOUL LAB!! Wow I didn't think I was ready for it but as a highly sensitive person, I feel it was created perfectly for my understanding of self and what I am feeling so deeply. I didn't realize that my wounds were running certain aspects of my life. I didn't know I could talk to my emotion as if it is not me but a part of me. I didn't realize that I could heal things in my past by nurturing them in the present and I certainly didn't think that my life would be this GOOD after only 6 weeks. Wow wow wow, thank you endlessly. ~ Maria Bergland
You change lives

I am soooo incredibly glad I found your work. You've helped me so much! I love this content and I've shared what I have been learning with all my friends and family. Please don't ever stop doing what you are doing. You change lives. ~ Lauren Sanchez
You are the light at the end of the tunnel

OMG thank you so much! I am finally learning how to heal. "Get REAL about how you FEEL so that you can HEAL." Your mantra now plays in my head every time I get "triggered". You are the light at the end of the tunnel for me and I am forever grateful. ~ Tayler Simon
My entire life has opened up

You have provided advice which made me go inside of myself and start figuring out what feels RIGHT FOR ME on many levels. My entire life has opened up in ways I can't even express. You are right, "the wise guide is inside". ~ Erin James
You are speaking TRUTH! 

You are speaking TRUTH! Holy cow, I have never come across this type of work before and I am really glad I followed that gut instinct to "sign up"!!  I didn't know how I was going to pay for it but I knew I needed it and the Universe was listening. What a gift you are. ~ Nicole Shane
This course was so helpful!

This course was so helpful! Love all your tips and tools.  I've been practicing the visualization for awhile and really LOVE IT.  I also like your idea of talking to the emotion like it is a child.  Definitely going to give that more practice.  Thank you again for your ground breaking work. ~ Santosha
I am so grateful I found your work.

I am HSP and before now "highly emotional". Your course has taught me how to manage my emotions in a way I did not think was possible. Now when I am feeling overwhelmed I just practice your tools and it is like an instant shift. I am so grateful I found your work. Thank you from Poland! ~ Joanna Zela
Thank you so much for this program.

All your work is so amazing because you are so authentic.  Thank you so much for this program. ~ Shannon Cardel

 
This course is helping me SO MUCH!

This course is helping me SO MUCH!  I can't wait to save up the money to take your other course. ~ Dayana R

 
Candace Van Dell
Spiritual Coach, Author & Speaker
Candace Van Dell is quickly becoming one of Youtube's most sought after thought leaders. She works as a spiritual coach offering her soul centered approach to healing, and believes that many of the negative symptoms we experience whether it be sabotage, illness, addiction, depression, anxiety, are signs we are out of alignment with our True Self, and we have forgotten who we truly are. Her philosophy is that we don't need to be fixed we just need to be healed. 
She has many certifications, including Spiritual Psychology from The University of Santa Monica, Reiki, Yoga and Holistic Health. She specializes in providing a deeper understanding and tools to assist people in healing themselves through their own empowerment and alignment. 
Van Dell is also the author of Spiritual Fitness, writes for the Huffington Post and teaches her healing philosophy through her eCourses Soul Lab and Self Love Master Class.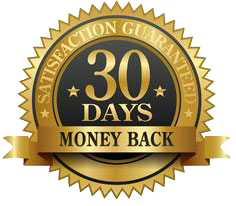 30-DAY UNCONDITIONAL MONEY BACK GUARANTEE
If you are not 100% satisfied that this investment will assist you in your personal development, then you can contact us within 30 days of purchase for a full refund with no further obligations or commitments on your part. If you have any questions, please contact us at: support@elevatedexistencesummit.com