Item 1
The Little Child Experience 4-Part Video Course
(Retail Value: $167)
In this on-camera, 4-part presentation, you will learn how to access your little child, uncovering their fears and their limiting beliefs.
Then you will learn how to redirect them, and how to integrate them so they are working with you toward your desires.
Our "little children" inside got very different messages that are not helpful to what our adult selves want to create now. They are blocking us and interrupting the creation process!
These messages were formed through direct teachings, witnessing what is modeled in front of us, and by our own incorrect deductions and connections.
In order to truly manifest what we want NOW, we need all of our belief systems to be integrated as One Voice. This program will help you do that!
Item 2
The Gratitude of Self Love Online Course
(Retail Value: $167)
This course focuses on love for yourself — something that is paramount for creating the life you are desiring. We want to give everything to the people we love, so it stands to reason we need to be first on that list.
This program gives you the guidance and permission to love yourself in the highest way, and discern the understanding of why this is not a selfish choice, but a spiritual one.
This is guaranteed to expand your knowing and creation ability, and one of the most valuable programs Dee believes she has ever created.
It includes an opening video, a PDF instruction sheet, and a 2-hour audio webinar.
Item 3
Conscious Creation Audio Book
(Retail Value: $40)

You will get the audio version of Dee's book "Conscious Creation: Directing Energy to Get the Life You Want." This book offers simple direction to the art of uncovering hidden beliefs that are sabotaging your conscious choices: a true guide to creating yourself.
We are all creating every moment we are alive. Every thought, belief and action is a creation. But most of us are not choosing the majority of things that are actually creating our lives.
From the commercials of disease we watch to the conversations of lack and fear we have over coffee, most of us are unconsciously focusing our energy to create the very things we don't want.
Most of us are not consciously aware that when we say, "I am _______________", it is a direction to our subconscious to create that statement. If we do not consciously create, we become created upon.
Conscious Creation is easy. But we must choose to love ourselves enough to live consciously in the magnificence of who we truly are. We are here to be happy. When we consciously choose to live in love, celebrate our power, demonstrate our abundance and contribute positively to the Creative Force, there is nothing we cannot experience as joy and success.
Item 4
8 Steps for Creation Video:
(Retail Value: $40)

In this video, Dee shares the 8-Step Process to follow in order to create absolutely anything. If one of these steps is eliminated, creation is sabotaged in some way.
Know them, live them, be responsible for them, and watch your life change!
It also includes a PDF to make it easy to track the steps and monitor yourself on a daily basis.  
Item 5
A Personal Channeled Message:
(Retail Value: $300)

Dee Wallace will send you an email with a channeled message revealing the greatest issue you need to overcome in order to align and fully master the creation process.
She will reveal the biggest problem in your life that is holding you back now.
Wow Miss Dee

"Wow Miss Dee, I listened to you . . . and had big shift. Thank you for helping me clear and awaken more to my TRUE SELF. Thank you Sweet Angel!" ~ B.L.
I can't possibly express HOW much your work has meant to me

"I can't possibly express HOW much your work has meant to me and how much it has changed my life for the better. Thank you SO very much for all that you do and for being such a beacon of light to me and so many others." ~ B.B.
Wow! I am so glad I signed up for this class

"Wow! I am so glad I signed up for this class. I could have stayed up all night listening to you! Thank you Dee, for being such a great mentor." ~ A.R. (90 years old!)
What a difference I have seen

Dee, thank you for working with me. What a difference I have seen all areas of my life as I have opened my heart up to self love and spoken the truth." ~ B.H.
I feel more aligned with who I am

Thank you, Dee! Thank you for the appointment! It was worth every penny and after our conversation, I feel more aligned with who I am and how to create the life I want!" ~ M.D.
DEE WALLACE
Healer, Speaker, Author
Dee Wallace is an internationally known actress with 140 films and TV credits, 5 series and hundreds of commercials to her name. She is also an international healer, speaker, author and radio show host.
Her I-M system of healing looks deep into a person's energy to reveal the blocks, fears and belief systems holding them back. Wallace focuses on the ideals of self-love, self-responsibility, self-empowerment, and conscious creation, which she has taught in workshops all over the United States, Canada, China, Japan and throughout Europe.
She conducts daily private sessions from her home in Woodland Hills, Ca.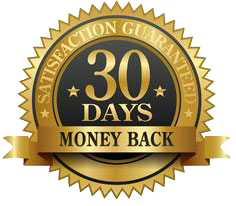 30-DAY UNCONDITIONAL MONEY BACK GUARANTEE
If you are not 100% satisfied that this investment will assist you in your personal development, then you can contact us within 30 days of purchase for a full refund with no further obligations or commitments on your part. If you have any questions, please contact us at: support@elevatedexistencesummit.com