The Millionaire Secret
Do you want to know a secret?
. . . attracting money is easier when you
get help from a good coach.
The Millionaire Secret is the best coaching
Joe can provide without actually being there!
Item 1
The Millionaire's Secret Series
(Retail Value: $10,500)
(Includes videos from a live event where
people paid $10,500 each to attend!)
You will get access to the Awakened Millionaire Secrets Videos — which includes 18 audios, 9 videos and 11 PDF transcripts!
These videos and audios are from a live event Joe held years ago where people paid more than $10,500 to attend.


You will discover:
How an Awakened Millionaire thinks (this one secret transformed Joe from being homeless to a success!)

Why RIGHT NOW is a once in a lifetime opportunity to help others and become fabulously wealthy

Finally clear the ONE belief that forever blocks you from attracting success in your business (this is crucial to clear)

Learn Joe's simple, step by step model for tapping into the unlimited power of the Internet (without worrying about techie stuff)

And much, much more…
Item 2
Attract Money Now Online Course (Retail Value: $97)
It's time for you to leave money worries behind.
It's time for you to stop worrying about jobs or the economy.
It's time for you to stop being dependent on others.
It's time for you to finally release old blocks to success.
It's time for you to awaken your natural abundance.
The Attract Money Now LIVE Online Course was originally a LIVE event Joe held in Austin, Texas, this includes videos of ALL the speakers at the event (including Joe) and a PDF workbook.
Imagine a lively event, with processes that are easy and comfortable, yet life-changing, and imagine the result of walking out of the event as a NEW person — a wealth magnet!
It also includes a Special Presentation on the Real Ho'oponopono with transformation specialist Bill Phillips.
Imagine all this . . .
An Experiential hands-on event where you easily dissolve blocks to wealth fast!

Electrifying Guest Presenters to help you quickly install the Wealth Mindset!

Practical tools for erasing old stories and creating new ones that help you become a Money Magnet!

Discover how to really apply the Law of Attraction to money — or anything else!

How to "Zero out" lack and limitation!

Learn the Truth about Ho'oponopono and how it can help you experience the Divinity of Wealth!

Leading-Edge Methods for Becoming the New You!

Actual Experience of Miracles Coaching!

Live demonstration of The Secret Mirror mind technology — See change before your eyes!

Discover your core passion!

Realize the power of the right question!

Previous experience not necessary!

An inside-out approach to attracting money!

Move out of Victimhood and into Awakening!

Instant access to $12,000 in eye-opening videos!

And more!
Featured Keynote Speakers Include:
Joe Vitale, Attract Money Now

Bill Phillips, fitness legend & New York Times bestselling author

Dee Wallace, Hollywood actress and author of "Conscious Creation"

Mendhi Audlin, author of "What If It All Goes Right?"

Adam Mortimer, creator of Quantum Meditations and author of "The Secrets of As a Man Thinketh" will share how to overcome limiting beliefs about money

Lori Anderson, author of Divorce with Grace will share how to turn pain into profit

Chuck Pennington, known as Master of the Mastermind shares how to Harmonize with Wealth

Danielle Barrett, co-author of "The Remembering Process" will share how to remember your wealth

Guitar Monk Mathew Dixon, world renowned karmic healer and author of ebook "Attracting for Others," will share the five proven steps for the law of attraction

Scott York shares how to raise entrepreneurs

Connie Ragen Green, author who will share secrets on how to get started with affiliate marketing

Bob Wakitsch, who will share the mysterious truth about limiting beliefs

Bruce Burns, a.k.a. The Negotiator, will show you how to volunteer for wealth
Item 3
Attract a New Car — Or Anything Else Audio Course (Retail Value: $19.95)
Let Joe Vitale teach you how to
manifest a new car (or anything else…) based on his bestselling book The Attractor Factor!
Give Joe 4 hours and he will show you how to attract a new car — or anything else you can imagine — using his 5-step easy system. Joe has attracted 7 new cars and now is teaching others how to manifest them. You also get a rare book on how to "command" the universe to give you want you want.
You have to stop and wonder . . .
How can everyday average people like you and me actually attract new cars?
How can a person get a Bentley — worth a quarter of a million dollars — for only $5,000?
How can someone with no credit and no cash drive off with a brand new car?
How can someone with no credit and no cash drive off with a brand new car?
How can someone terrified of cars and cars sales people get over it in just days?
How can Joe go from poverty to ordering BMW to build a new car for him?
How is this all possible?
Because the answer is in correctly using the 5-step system introduced in Joe's book The Attractor Factor (which you will learn in these classes) — the very book that knocked Harry Potter off the bestseller spot — twice — in April 2005!
When you correctly use the 5 steps, and you ignore the voice of doubt in your head, you create miracles.
What people are saying about "Attract a New Car" Audio Series:
We dreamed of this boat for the past four years

"Only 4 days after the 4th audio session . . . my wife and I attracted our dream boat into our lives! And the best part about it is we got 50% use of the boat for FREE (I have a pier and lakefront property on the Lake of Geneva, Switzerland) in exchange for the use of my pier. We dreamed of this boat for the past four years." ~ F. Edward Fitchett, Switzerland
Here's The Keys. It's Outside.

"I know it's hard for some people to understand, but this method simply WORKS! I rented a car similar to what I wanted to attract for a business trip. It was the right car, but was a 4-cylinder, the wrong color, the wrong transmission and wrong interior. When I set out to attract my car, I specified, "V-6, 5-speed, black, leather interior, Spyder GTS. A week later a co-worder came to me and said, "Hey, one of my clients has a car for sale like the one you rented, except its black, V-6, 5-speed and leather. You know him, you help him with his advertising all the time." I was stunned…that afternoon she came back and said "I talked to the guy with the car. He's thrilled that he can finally give something back for all your help over the years. He says you can have it for HALF the book value, and he'll finance it for you. HERE'S THE KEYS. IT'S OUTSIDE." ~ Nathan Anderson, SEO Club Founder
I focused on a long-term financial issue...

"As a car was not on my high priority list, I focused on a long-term financial issue. A few days after this process was finished and repeated a few times, I had talks with my bank and a very grave situation now seems reversing by 180 degrees." ~ Harald, Germany
Here are a few of the exciting highlights you'll hear in the audio series:
Lesson #1: Two mystery guests begin the calls by explaining how they attracted new cars. (Both Mercedes). You then get to listen as an energy expert teaches you a way to release the blocks to your attracting a new car. You can do this "block releasing" method right at home, while listening to the call. It works, too – almost by magic. This call is high energy, practical, psychological, and very inspiring.
Lesson #2: This call begins with yet another guest explaining how he attracted a new car. He also tells how he managed to attract tickets to sold-out shows. Then a well known manifestation expert explains the physics of manifestation and the law of vibration. This is easy to follow and implement. You'll find the call upbeat, fast, and fun. You'll learn how to attract "wealth beyond reason."
Lesson #3: It begins with two authors explaining how to get rich with a three step formula for attracting a new car (or anything else). You then get to again experience an energy releasing technique — you can do it at home as you listen – designed to free you of fears, limits, and self-defeating beliefs. This is a very freeing call. (This is the call that shifted Joe so he was able to order a BMW made for him in Germany.)
Lesson #4: This final call is phenomenal. This is where Joe explains how he was able to attract a brand new BMW luxury sports car. But that was only the warm-up to this hot call. One of the world's most successful hypnotic women explains how she attracted her new car, and reveals ways to get the universe to bring you what you want. (You won't believe the power of a yellow stickie note!) Her stories are inspiring and instructive. She is followed by a famous "prosperity messiah" who reveals how the culture has programmed you to stay poor and unhappy. Joe ends the call by reviewing the steps in The Attractor Factor and urging you to "Dare Something Worthy."
The Truth about this System
Here is what Joe has to say about the system:
This system isn't about getting a new car. Oh, you can get a new car. That's for sure. But this system isn't about getting a new car. Not at its core. Instead, this system is…
About learning to live your life from power and responsibility.

About learning to attract anything you can imagine.

About learning how to consciously create circumstances.
You see, the system is designed to help you get past your own limitations. Right now, getting a new car almost by magic may seem impossible to you. Well, it only seems that way because of your current belief system.
In other words, this system is all about helping you release your mental limits so you can have, do, or be virtually anything you want.
Attracting a new car is simply a type of human potential exercise. It's a way to stretch your mind. It's a way to show you the portal to your own inner power.
You Also Get These Bonuses:
A PDF e-book of a rare book on how to "command" what you want from the universe. It's called At Your Command and may have been the first book ever published by Neville Goddard.

A rare audio of the deceased mystic who taught people how to "Nevillize" their goal. Neville Goddard was a genius at explaining the laws of the universe. You'll hear his actual voice from one of his live talks from 1960.

A PDF e-book containing rare 1948 lessons by Neville on how to manifest things in your life. (Joe paid $100 for an original private edition of this on eBay.)

Listen to "Cup of Joe" an intimate question and answer session with Joe where people asked him personal and professional questions about marketing, the Internet, his huge weight loss, The Attractor Factor and more. He revealed things here he never told anyone in public before. He also explains Karmic Surgery (yagnas) for the first time anywhere, and the problem with traditional manifesting methods.

A members-only audio interview with Joe where he reveals his early story, what he does to stay passionate, and how to achieve effort-free living.

Private audio interview where Joe coaches some people to go for their dreams. He also explains why Freud was wrong, and much more.
Item 4
The Awakening Course: Discover the Missing Secret for Attracting Wealth, Health, Happiness and Love (Downloadable format) (Retail Value: $67)
The Awakenings Course covers everything on how to live a balance life, including how to REALLY explode your wealth and finances, live a life of great health and fitness, find true love and long-lasting relationships, become more spiritually enlightened and DISCOVER REAL HAPPINESS.
It reveals the four stages to ideal health, wealth, romance and more!
Why did Albert Einstein say…."No problem can be solved form the same level of consciousness that created it?"
Because the only way to make all your problems disappear is to transcend them.
But how?
That's exactly what you will learn, step-by-step, in the Awakening Course.

The Awakening Course is unique on a number of levels — mainly it is the only course ever developed on complete personal transformation. It not only gives you an impactful step-by-step approach for finding and achieving all your goals and desires in all areas of your life, but you will actually go FAR beyond it into complete mind, body and even spiritual transformation. With the Awakening Course you will completely transform every area of you life!


You will embark on a magical journey through the four stages of awakening. During your adventure, Joe Vitale will instruct you on the pitfalls and practices of each stage and will finally lead you into the fourth and final stage of complete awakening — a place rarely ever described before.

Here is just a sample of what you will learn in the first five presentations of The Awakening Course. . .
What it means to be awakened and why it's so important

How you can create your own awakened life filled with miracles

The steps to get out of the victim mentality

Ways to turn your fears into catalysts for success

How to move beyond ego

5 steps for attracting anything or anyone into your life

The missing secret for making the Law of Attraction work every time

How the universe works (the real truth)

Cleaning and clearing methods allowing miracles

New perspectives on money, role models and the power of your unconscious

How to re-state complaints into positive life-changing intentions

The role gratitude plays in attracting what you want in your life

How to co-create with the Divine

A rare, ancient method you can use to clear blocks

How to prepare yourself to become awakened
AND MORE!


What You Get:
5 downloadable audio sessions


Inspired Action Guide — You will be guided through all four stages of awakening through some very intense, effective and FUN exercises to get you to where you want to go in every area of your life — COMPLETE MIND, BODY AND SPIRITUAL TRANSFORMATION.

The Awakening Course LIVE 45-Minute Video Presentation — This is the one and only presentation Joe Vitale has done on Awakening, and offers a lot of great information that ties in with the overall course.

BONUS: The Awakened Millionaire Audio Presentation — This is an interview Joe Vitale gave to Peter Wink, his VP of Marketing. He sat him down in the studio and asked him question after question about wealth, finances, exactly what it takes to become a millionaire and more.

BONUS: The Awakened Relationship Audio Presentation — This features the EXACT same strategies Joe used to attract the woman of his dreams. After listening to this audio, you will know:

The key to long-lasting intimate relationships

How to deal with a negative life partner

Why you should not keep secrets from anyone

The power of mutually beneficial relationships

How to relax with less stress

How to experience deep inner peace, even in the midst of chaos and confusion

Ways to resolve conflicts at home and at work, without having to seek the approval of others

How to have more authentic and loving relationships
And Much More!
WHAT CLIENTS ARE SAYING ABOUT JOE
Joe Vitale Takes You To a Whole New Place

"Just when you think you understand how the world works, Joe Vitale comes along and takes you to a whole new place. He's engaging, entertaining, enlightening, and — oh boy — does he ever stretch your thinking." ~ Ian Percy, Reg. Psych. And member of both the US and Canadian Speaker Hall of Fame
You Have Changed My Life

"You have changed my life thanks to the books you wrote (I have read 17 so far) and the seminar you spoke out in Spring 2010, in Warsaw, Poland. Since then my life is bright. I get what I want about 90% of the time. God Bless You, Joe." ~ Monika K, Poland
No One Helped Me More

"I started doing everything you talk about on your CDs and it's WORKING!!! Why I haven't done it before, I have no idea. Nobody, NO ONE helped me more with my own personal development than you and Karol Truman have. I sincerely thank you." ~ Marie Horocki, Florida
Joe Vitale
Bestselling Author, Popular Star of the Movie "The Secret" and Law of Attraction Expert
Dr. Joe Vitale is a prolific author of many bestselling books including "The Attractor Factor," "Zero Limits," and his latest, "The Awakened Millionaire," and "The Miracle: Six Steps to Enlightenment." One of the world's top motivational speakers, he is a popular star of the movie "The Secret," and an internationally famous expert on the law of attraction and clearing beliefs. Vitale created the Miracles Coaching® program to help people achieve their dreams. Once homeless, he is today a model of prosperity, who believes in miracles and has spent the last four decades learning to master the skills of channeling the pure creative energy of life without resistance.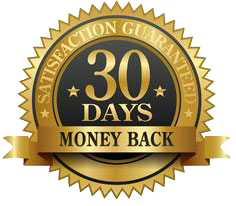 30-DAY UNCONDITIONAL MONEY BACK GUARANTEE
If you are not 100% satisfied that this investment will assist you in your personal development, then you can contact us within 30 days of purchase for a full refund with no further obligations or commitments on your part. If you have any questions, please contact us at: support@elevatedexistencesummit.com