Self-Empowerment & Intuitive Development Package
This package from Laurie Reyon and the Omni Dimensional Mystery School, is meant to assist you in self-empowerment and the development of your intuition. 
You will learn to develop your Telepathic abilities to communicate with your Higher Self, your Master Guides and Animals.  There is also a class with the Master Soul of Seth to discover Who You Really, as you trace your own Star Lineage back 100,000 years ago. 
And the full teachings of the 17 Breath Merkaba Meditation (the Flower of Life) to activate your Light Body and achieve an original state of consciousness.
Item 1
Sacred Sound Healing Workshop


Sacred Sound Healing Workshop
The Origin of Creation is Sound and Sacred Geometry
Sound can permeate all levels of our being, affecting every level of existence and even re-calibrating our DNA. For over 40,000 years, sound has been used for healing because of its incredible effectiveness. In this amazing workshop we will explore the POWER of SOUND HEALING in many varieties.
Whale Song
Experience the healing of WHALE SONG. The great Humpback Whales are the ancient Beings on our planet and have shown us that they can re-align your energy and your body using their tones. Their songs actually open vortel tunnels of spinning sacred geometry as they assist you directly in creating a higher vibration and state of wellbeing.
Laurie Reyon will channel a healing message from the consciousness of the Great Humpback Whales!
Laural Davis
Our special guest is Laural Davis who plays the crystal bowls and sings. She leads everyone in chants to summon the Archangels! Toning with Crystal Singing Bowls and Sacred Seed Syllables. Using crystal singing bowls with the resonant frequencies of Planet Earth, as well as The Great Pyramid, she combines the pure tones and harmonics of the bowls with the toning of Sacred Seed Syllables and Angel Names. The harmonizing of the human voice interlaced with the crystal singing bowls creates new tones and harmonics that grow and unfold as we hear our way through higher realms.
Experience hearing and singing the original Pineal Tones from the Pleiadian Celebration Choir in Maui & Mount Shasta in which Laurie Reyon participated.
During this workshop, Laurie continues to teach more of the 24 Pleiadian Pineal tones from the Celebration Choir with Dr Todd.
What are the Benefits of Learning the Pineal Toning Technique?
Amplifying Your Personal Abilities and Gifts
Tapping into Higher Dimensional DNA Attributes
Prompting Profound Personal Transformation and Healing
Opening New Doors to Awareness
Magnifying Intention & Synchronicity in Your Life
Experiencing the Expansion & Well-being of Group Toning
Marvel at the resonance of listening to LIGHT LANGUAGE as channeled by Judy Satori.
You will feel the vibration in your Body, as we listen to a Light Language recording from Judy.

Listen to Tom Kenyan and his extraordinary sound channels
As he brings through the Hathors and their amazing healing frequencies.

Experience the amazing Art of the Pineal Tones by Deb DeLisi.
This series is based on the Pineal Tone™ technique taught by Dr. Todd. His vocal toning methods are activation tools for opening one up to greater gifts of balanced health and unlimited living. Each piece of intuitive art in this series is created in collaboration with Dr. Todd and his tones. The art stands on its own as a powerful tool for raising the energetic vibration and signature of a room and those in it. Each is available as a print or larger gallery canvas. For more about Deb DeLisi's art, visit DelisiArt.com.
Drum Circle
The Workshop concludes with a Drum Circle! 
Item 2
Ascension Guidance CD Download 
(Retail Value: $15)


Created by Laurie Reyon and Master Cat Puddah, the "Ascension Guidance" CD offers teachings, tools and meditation for ascension.
Tracks on the CD (mp3 download) include:
What is Ascension?
Initiatory Processes for Ascension/Personal Change in Attitude
Physical Changes
Changes in Self-Perception
Tool 1: Living in Your Sacred Heart
Tool 2: Meditation
Tool 3: Light Layers
Tool 4: Unity Breath Meditation
Tool 5: Merkaba and Pranic/Spherical Breathing
Tool 6: Activating Your Third Eye/Pineal
Tool 7: Telepatcic & Life Wave Communication
Tool 8: The Violet Flame
Tool 9: Creating Light Body
Life is a Choice – You Are the Creator
Service Prayer
Total Time: 1 hour and 17 minutes
Item 3
Laurie Reyon & Master Cat Puddah Speak CD Download
(Retail Value: $15)


As the voice of whales and dolphins, Laurie Reyon is able to offer their healing energies, meditations and spread their message of transformation.
Listen and grow through this amazing series, and discover how to use this miraculous whale and dolphin energy to calibrate and activate your own DNA in preparation for Ascension.
Take the first step toward becoming the Ascended being of light you have always been with Laurie Reyon and Master Cat Puddah.
Item 4
The Living Merkaba Process & Sacred Geometry Workshop
5 CD Download 
(Retail Value: $99)


In this workshop, you will learn the 17 Breath Meditation from the Flower of Life teachings.
The Living Merkaba and Sacred Geometry taught here will assist you in making conscious contact with your higher self, aligning mind, body and heart together.
Item 5
Developing Your Intuition 3 Week Video Workshop
(Retail Value: $77)


Activate your ability to hear and know what is best for you in this 6-hour video course!
You will develop your Inner Knowing and your ability to communicate with your Higher Self AND clear blocks that are limiting your natural ability with Laurie Reyon and Master Cat Puddah.
Item 5
Animal Communication Video Workshop
(Retail Value: $33)


This workshop is for those seeking to communicate clearly with their animal friends and companions.
Processes are taught that assist in individual and group communication with our animal friends to connect both physically and soulfully. 
Processes are also taught that assist you in activating your 3rd Eye or Pineal gland.
Item 5
Remember Who You Really Are: Connect to Your Galactic Lineage "Speak to Seth" Class
(Retail Value: $55)


In this class, you will learn and experience:
Who you really are as a Soul
Find out your Galactic history
Trace Your Star Lineage with "Seth" and access your Akashic Records
Understand what you are here on Earth to do Now?
Learn how to live beyond duality & limitation
Discover tools to use immediately in your daily life to shift your vibration to your True Reality.
Taught by Laurie Reyon with Channels from Seth (the original Soul)
You are all a huge blessing

I want to thank you, Puddah and Samuel for the wonderful class Sunday.  I just loved it and the information and processes were themselves a real priceless gift of healing and transformation. Thank you for all you do to raise the consciousness of Humanity so selflessly and with so much passion and Heart.  You are all a huge blessing, not only to your spiritual family but to Humanity and the Ascension process at this time. ~ Anne
I still carry the sound of the Whales and Dolphins in my heart

I want to thank you for your hospitality and opening your home to us.  I enjoyed meeting and talking to you and also of course interacting with your 2 very Enlightened companions Puddah and Sam.  Puddah is indeed "Stunning" and "Extraordinary" and hilariously funny and many other good things too many to mention.  And Sweet Loving Sam who gently coaxed to me to release the allergy pattern I was running for so many years.  I still carry the sound of the Whales and Dolphins in my heart. ~ Gina Crystal
The meditation you did has literally changed my life

I have wanted to tell you how much I appreciate the meditation you did on the last MasterWorks healing site with the whales. It has literally changed my life.  I realized I had all this anger and fear of people in my body, from not being touched and loved as a child, so I asked the whales to change my DNA to reorient that, and they did.  It was so easy, and now I can be around people, and love them, and be grateful for all the beauitful people in the world.  It is amazing, after 44 years I did not know if I could ever release that over arching fear, and they did it so quickly, so lovingly.

Thank you Laurie and Puddah for the service you are to all of us here, and the guiding light you are. ~ Holly Jaleski
My heart feels more at peace

I appreciate the healing energy and words that you shared with me today.  There was a good clearing for me that happened and my heart feels more at peace.

Thank you again. ~ Linda
Something extraordinary is happening!!

Wow! Something extraordinary is happening!! You definitely have the right energy for these celestial angels! Thank you Laurie for showing me these! And thank you for the session today, it was really good! ~ Mayda
Laurie Reyon
Inter-Species Communicator and Soul Healer
Reyon is an internationally known Inter-Species Communicator and Soul Healer. Reyon's gift allows her to speak to the animals and the Angels and translate their messages to humanity.  She recognizes the Cetaceans as the ancients Beings and Master Healers on this planet, and works in sacred partnership with Master Cat Puddah, who is a Soul aspect of Seth, and the Whales and Dolphins.
Reyon is a collaborating author of the bestselling book: "Whales and Dolphins Forever" and a celebrated filmmaker.  "Ascension Guidance – Living in Your Sacred Heart" was released in 2015, and is the first film ever created by a human and a Master Cat that shares her wisdom with the world about consciousness and the next step in our evolution.
Reyon's work includes boat trips and retreats to interact and swim with wild and free dolphins and whales, where she translates the messages of the Cetaceans for everyone.
She is the founder of what is now known as "Whale & Dolphin Energy Medicine," and facilitates session work for individuals and groups to receive Light Body Activations and personalized DNA calibration from the collective consciousness of the Great White Whales and the Dolphins. Dolphin and Whale Energy Medicine creates a Crystalline Matrix in the human form, activating dormant DNA and allowing the human to carry more Light, preparing them for Ascension.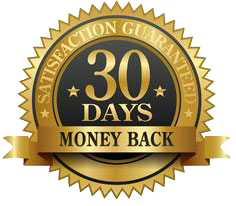 30-DAY UNCONDITIONAL MONEY BACK GUARANTEE
If you are not 100% satisfied that this investment will assist you in your personal development, then you can contact us within 30 days of purchase for a full refund with no further obligations or commitments on your part. If you have any questions, please contact us at: support@elevatedexistencesummit.com