Are you tired of feeling like you're swimming upstream? Are you tired of struggling, feeling empty, lonely and dull? 
Do you lay your head down to sleep at night, not only tired from the day's chores, but also from weight of being out of alignment with the core of who you really are?
You are the result of your programmed patterns. Your decisions are based on the direction and guidance of what others told you and taught you when you were a child, which as you grow into adulthood become BLOCKS.
A block is a false belief often created before the age of seven, usually between you and a caregiver, where you took in words or emotions from someone close to you and turned them into a "false" belief.
The false beliefs you formed will dormant in your subconscious mind until you are triggered. Many people don't understand what is causing these triggers, and why they seem to confront them in a continual and repetitive pattern.
These triggers are only signs showing you that something is linking to your false beliefs, and not being able to move past them will create an invisible barrier that prevents you from living your desired life.
This program will erase the limiting beliefs and patterns resulting from the experiences you have had around you.

Have you ever wondered what it would be like to start off the month with a clean slate, without the problems of the past few weeks weighing you down?
You no longer have to live month in and month out feeling frustrated, stuck, confused, lost or helpless!
Over the years Terrie Christine established and refined energetic processes that can easily and quickly ignite profound changes in anyone's energy. No skill, and essentially no effort, except to be present, is necessary.
This program offer you more than 9 hours of energy clearings from Terrie Christine!
Item 1
The Abundance & Love Package
(9 Plus Hours of Energy Clearings)
(Retail Value: $966)



These recordings are designed to help you clear the blocks on the two main components in your life — abundance and love!
Module 1:  Energy Clearing — Eliminating Doubt
This module will clear your limiting beliefs centered around doubt.  Doubt when you were young; where you are; about moving forward; decisions and much more. Doubt can be overwhelming and turn into your "story." When you have doubt from a theme that keeps reoccurring, this creates limiting beliefs that keep you from even trying to change. This can turn into fears that keep you from creating that which you desire. Eliminating the doubt that appears stuck in your head will generate feelings of excitement when stepping into infinite possibilities.
Duration:  1 hour 20 mins
Module 2:  Energy Clearing — Clearing The Path
This module will help you shift profoundly to open infinite probabilities.  As you were experiencing life growing up, and making decisions and choices, you were placed in challenging situations that created perceptions now embedded in your energy body. These vibrations sit as roadblocks on your path. By allowing your energy to shift from the old and into the new, YOU will clear away any sense of feeling stuck.
Duration:  1 hour 20 mins.
Module 3:  Energy Clearing:  Fresh Ideas and Opportunities
This module will open the doors to all your fresh ideas and unlimited opportunities. Your existing limiting beliefs are caging you in, and can create feelings of being lost, disconnected from making decisions, or even missing opportunities right before your eyes. When your subconscious blocks are released to clear the space for endless opportunities, your life will appear to be full of ease and grace.`
Duration:  1 hour 20 mins
Module 4:  Energy Clearing:  Attracting Abundance
This module will unlock the hidden barriers to bringing forth richness into your life. When your desires are on attracting abundance and you are focused on negative thoughts, you will only be attracting more of those negative thoughts. Look at your thoughts as the "driver" to creating that which you desire. Open up to supersize your potential and receive boundless abundance.
Duration:  1 hour 20 mins
Module 5:  Weight/Wait No More
This module will assist you in releasing the heavy dense energy keeping you in limbo. When you are telling yourself you are waiting for something, it has the same type of energy as in "weighting." Many often experience a weight gain while they are waiting to find a new job or while waiting for their perfect mate to appear.  Both weight/wait keep you stagnant and from not being able to move forward. When you let go of these blocks and flip the switch into moving forward, you will find the encounters around you to be light, free and flowing.
Duration:  1 hour 20 mins.
Module 6:  Stepping Into the New You
This module will clear all the blocks centered around stepping into anything that is you — new to you, for you, to be you and about you.  Life is grand when YOU are living it simply being you. Your limiting beliefs hold you back from experiencing life full out. Wouldn't it be nice to finally live life where your heart sings? Everything you want and desire is simply a matter of allowing love, trust and gratitude to flow through every breath you take. Cut the cords to the past and be exactly who you are.
Duration:  1 hour 20 mins.
Module 7:  Perfect Love
This module will magnify your perfect love energy. Love is pure energy exploding within your physical body. Throughout your life span, you may experience moments that love may feel like pain; that you have to hide your love while you wait for that perfect one; that you loved once and will never love again. Once this tool for perfect love enables the old limiting beliefs to vanish, you become expansive to give and receive unrestricted love.
Duration:  1 hour 20 mins.
Item 2
20-Minute One-on-One "Critical Block" Session with Terrie Christine
(Retail Value: $500)


This 20 minute one on one session via telephone (FB messenger call for individuals out of the U.S.) will highlight the strongest block holding you back. 
Terrie will review what you cannot see to put the pieces together to help you move forward.
Bonus 1
MagStream Visualization mp3
(Retail Value: $47)
This 5-phase visualization technique will transform you to a more peaceful and loving state in only 15 minutes.
By connecting with your inner knowing of love you will establish a path to a more loving you so you can find that the life of love and abundance you've been yearning for was always within.
Bonus 2
E-Book: "How to Eliminate Frustration, Hurt and Pain to Feel Happiness Again"
(Retail Value: $20)
Relationships, disappointments and financial stress can go from being uncomfortable to being unbearable. The result of just "dealing with it" can cause that frustration, hurt and pain to be so intense you feel like you spiral into an endless hole.
And worse, the longer you "deal with it" the further you move from your core self into a place of confusion, not knowing who you are or what you want in your life. Learn 5 simply techniques to help shift you into a more powerful YOU.
Provided answers to many questions

"Terrie Christine is highly insightful. She provided a thorough reading for me of my mom, who passed away when I was 6 years old. Terrie Christine provided answers to the many questions I had." ~ Dr. Steve G. Jones, Author of over 20 books, Clinical Hypnotherapist
This is truly life-altering work

"Terrie Christine is a gifted and open hearted intuitive and I feel incredibly grateful to have her in my corner! Terrie is not only helping me clear my personal blocks, she is also teaching me how to connect with (and trust) my own intuition and guidance on a much deeper level. This is truly life-altering work, and it empowers me to serve the women in my community with even more clarity and confidence." ~ Heather K. Jones - NYT Best Selling Author, Dietitian and founder of Smaller Size Bigger Life
I quit smoking

"I started going to see Terrie Christine at the Bethesda Salt Cave with the simple intention of finding balance in my life and really just curiosity.  After my second session with her, I quit smoking.  I went into the second session with the overall intention of getting healthy and since that session I haven't had the desire to smoke.  Terrie's sessions have been very healing in general and that I quit smoking has been a bonus. Thank you!" ~ Nancy Hall, Maryland
Came out grounded and confident

"I came out of my sessions: Grounded, Confident, and Successful. I will forever be grateful to this heart-centered woman!" ~ Madison Ford, San Francisco, CA
Enormous capabilities to connect

"I worked with Terrie to help me work through some very deep and complex breakthroughs that were required for me to continue along my journey and bring my contribution to the world.  Terrie has enormous capabilities to connect with the Universe and very powerful guides, which opened the flow of guidance I needed to achieve extraordinary breakthroughs and alignment with my path.  I would recommend anyone to work with Terrie to expand their own capabilities and resolve even their most difficult blocks to what they truly desire." ~ John Longo, CBEvolution LLC
My health started improving on it's own

"Working with Terrie has been an amazing experience.  Terrie works in such a way that is fun, kind and loving. I didn't even realize it and the old stuff is gone, gone, gone. For years, I had health issues, spent a lot of money on doctors and felt stuck in my life. Once we started clearing up my past belief patterns, my health started improving on its own and my life took off on a different dimension since then. I am very grateful to have met Terrie and to be introduced to her work. See for yourself!" ~ Ivana Ticha, Washington, DC
I was overjoyed

"Terrie Christine has guided me over a few hurdles in my life. I wanted more. I listened openly and felt the knot in my solar plexus dissipate. Wow! That was a great one! More clearings happened and at the end I actually stood up in my living room, put my arms out and knew I could fly (if I really wanted to). I was overjoyed!!  Thank you, Terrie Christine.  I am grateful you are in my life." ~ Christine Roman, San Diego, CA
Helped me recognize the cause of my pain

"Terrie is exactly how she describes herself to be. She is intuitive, loving, powerful and amazing.  My weakness and sadness was buried deep inside, I lived my life driven by the sense of duty and self sacrifice.  Terrie sees, feels, and understands what is not visible. With her intuition, love, and positive energy, she helped me recognize the cause of my pain, the obstacles that were blocking me.  She guided in removing my blocks, and empowered me so that each time I am faced with new challenges, I am equipped to conquer them.  I will continue to evolve and in my reflection, I will always think of Terrie, with my heart filled with love and gratitude." ~ Chiaki Nonoyama, Curacao
Awakened my mind to my true life purpose and potential

"You are my role model. Seeing what you do and the way you help people awakened my mind to my true life purpose and potential. I realized that I can be a strong, independent woman and still feel so complete within myself. I see adventure in my life. An adventure of discovering my true potential and allowing the Truth within me to spark the lives of others - like what you do. Truly speaking, I see you as the Queen of Angels and I am so very inspired by you!" ~ Dimple Patel – Lewes, Delaware
Gave me such clarity and confirmation

"I just want to thank you again for my reading yesterday. It gave me such clarity and confirmation on things.  I know we have a long road ahead to get justice, but just speaking with you has helped in so many ways. I will always be forever grateful for you. You have eased the grief in my heart and helped me connect with him and that means the world to me." ~ Krystal Elmore, Washington, DC
Terrie Christine
Intuitive Mentor & Healer
As an Intuitive Mentor, Terrie Christine has mastered the ability to access her own intuition. This allows her to fully envision the struggle, hurt, fears and anxiety you are currently going through to help you change your life by helping you access your own intuition.  She has the ability to help you release the pain from the past, realize more clarity in your future, obtain a feeling that life is easy or even improve the income you want.
Terrie Christine naturally works with the energy you hold to resolve your deepest issues. Her intuition is used to sense your blockages and help you eliminate the source of your pain. She then assists you by guiding you through the process of introducing new habits, thoughts and beliefs that support the life you want to live. By healing these past issues and altering your consciousness, you can open yourself up to love and the abundance of opportunities that life has to offer.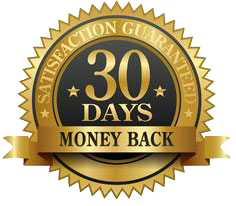 30-DAY UNCONDITIONAL MONEY BACK GUARANTEE
If you are not 100% satisfied that this investment will assist you in your personal development, then you can contact us within 30 days of purchase for a full refund with no further obligations or commitments on your part. If you have any questions, please contact us at: support@elevatedexistencesummit.com