Discover Your Own Unique Healing Ability
What if your health issue, even if it is just a small pain, is really an energetic message? And, this message is trying to guide you to the most important information that you are missing in your life right now.


What if, by understanding this message, it can guide you to break free from negative energy and unwanted circumstances in your health and your life?


If you are reading this, then you are someone who has woken up to the awareness that we are complex energetic beings. And likely you understand that, if you have negative energy from a health issue it is the universe's way of trying to tell you that there are parts of your energy that are out of alignment.


Even with this cutting-edge awareness, there are still more complexities to overcome. There are several places where most people get stuck.
The most common are:
People are working on changing their energy but don't clearly understand what specific energy needs to be changed or how to change it. So they feel like they are working blindly with energy, grasping at anything. And they try one energetic healing modality after another, meanwhile years of their lives are passing them by.

There are others who are missing another key awareness: They get excited to learn about the power of energy and get sidetracked. Instead of working on their health, they want to fix other stressful or hurtful situations in their life. Or they focus purely on manifesting a better life. They don't realize that the same energy that is connected to their health issue is also holding them back from creating a better life. So, they find themselves not healing, and not manifesting what they want.

Others do come to the awareness that this negative energy from their health issue is hindering their manifesting abilities and that their body is trying to tell them something. Their level of awareness is impressive! But unfortunately they don't know where to start or what to do about it or how to resolve it completely.
There are many other complexities as well. You may be surprised to know that even people who have been trying to read their own energy or who use muscle testing or various types of energetic biofeedback are actually getting false readings!!


If you're thinking to yourself, "that cannot be possible, I am sure the results I am getting are accurate!"… you might be shocked just like others are when Brandy shows them that the readings they are getting are not accurate.


The point is energy is more complex than it seems. And, getting the correct answers from your energy takes understanding the complexities.


Even those who have been teaching about energy and metaphysics for decades are amazed.
I am BLOWN away at how powerful Brandy's techniques are!!! I have felt better in my body than I have since I can remember!! Her gifts are extraordinary and her heart is DIVINE!!! My life will forever be transformed!! I have been an Intuitive Strategist for over 20 years and have been teaching metaphysics for almost 25 years and have been a dedicated student of it for almost 40 and this is so powerful and profound!!! Thinking about it brings in tremendous feelings of Gratitude, Joy and Love!! Thank you! Thank you!!! Thank you Angelsistah!!!! You are such a blessing to humanity!!! Thank you for having the courage to be your extraordinary self!!! ~ So much appreciation and love ❤️, Beth
In the below video, you will see another woman who was bedridden for 6 years. She describes how much her whole life changed by changing her energy. Because she changed her energy, her life is better now than it was even before she was ill. (Note: In the video she uses the medical term "supine" which is the technical term for having to lay flat on her back as she was bedridden).
While Brandy does have the ability to "send" people energy, that is not the way she works with people to get results. Nor is it the best method for helping people to achieve real results!
Everyone needs to know how to use their energy! We live in a time that it is vitally important that every person learns to develop the life-long skills to change their OWN energy!
Plus, working with your energy this way is even more beneficial for several reasons:
If a person sends you energy, it does not have the same life-changing benefits as it does when you change your own energy.

Many times, when a person changes your energy for you it can revert back, because you are ultimately in control of your energy.

The reality is, we are all unique energetic beings with different energetic patterns and no one can heal your unique energy, your body and your life better than YOU! And, because we have unique energy, this is why following exactly what others are doing typically does not work for your body, and can waste a lot of time and money.
Brandy has been able to remotely assist people as well.
"As a health professional and seminar leader for over thirty years I am overwhelmed with the paradigm shift and impact you made on my life. My clinics have treated over a half million children and I am well acquainted with the power of the mind to heal through the subconscious. I asked you about my 93-year-old mother who suffered from severe dementia and disabling chronic knee pain. She could barely walk and was scheduled for her first wheel chair in a few days.

You wasted no time and began to dive deep into the energy surrounding the story. My heart felt a release of emotion beyond description. You gently and lovingly opened a new level of understanding and set free years of emotional pain as I sat with you. And I was not the only one!

The miracle continues with the phone call I got from my mother's nurse the next day. The nurse said, "Your mother keeps telling everyone that her new meds must be working. Her knees stopped hurting and she was walking up and down the halls without assistance on her own. She keeps telling everyone it is a miracle!" The nurse continued, " We don't know what happened because she didn't take any meds last night!" Approximately one hour after my time with you, my mother walked without her walker for the first time in five years. What is extraordinary is that the hospital is over 1,200 miles away.

Brandy, the depth of heartfelt service you provided comes second to your obvious love for humanity. I am left with a sense of awe and gratitude to have met you. I will never be able to repay you for the healing you ignited in both of us. I will make sure that every student I teach is made aware of your work."

Dr. Jeff Alexander
Founder Warrior Spirit Programs
 & Youthful Tooth Co. for Kids
So, again, while Brandy CAN help people to heal in this way, that is NOT her goal. It is important for YOU to be able to understand your own energy.

There are endless reasons that it is important for you to be able to shift the energy yourself!
Do you know about the energy of the body, you still have not been able to produce the self-healing results you are wanting?

Have you really mastered using energy for your health and your life?


Do you enjoy seeing "signs"? 
Many people are excited when they get a "sign" from the universe or a random message, or they manifest something small in their lives. It feels like confirmation that the Universe really is with us at all times.

However, unfortunately, for most people, the bigger things they really want in life feel illusive. As if they are "waiting" on the universe to catch up. But the universe is not as slow as many people think. Brandy has been able to consistently demonstrate immediate healing results by coaching people to use their mind to release their chronic pain in just minutes! She does this by helping people to get the "message" from their body, then how to shift it. As these changes are authentically made, that is when it becomes a life-changing gift!


As you probably know by now, EVERYTHING happens for a reason. There is even a reason that you are here reading this, right now, in this very moment.

As you learn to understand your energy at a deeper level, you will be surprised to find what YOU are capable of, just like this woman who had one session with Brandy the day before she was scheduled for surgery to remove a 3 cm tumor from her throat. (This is her standing outside of the hospital after her "surgery.")
After working with Brandy, people report a variety of incredible changes:
Success at healing their body.

Positive transformation in multiple areas of their lives

Feeling happy!

Being more connected to God/the Universe.

A deeper understanding of energy and how it works.

Financial gains

Better relationships and connection with others.

Feeling empowered and more confident in life.

Feeling physically strong.

Authentic self-love and feeling good about who they are.

Feeling worthy.

Watching more and more of their goals and desires manifest.
…and more

In short, what YOU are capable of is truly miraculous!


Which is the reason Brandy is offering a 4-week LIVE course.
Item 1
4 WEEK LIVE COURSE!
You can choose the time that works best for you!
Class 1
May 7, May 14, May 21, May 28
12 p.m. PDT
Class 2
May 7, May 14, May 21, May 28
5 p.m. PDT
Now, likely if you are here, you already have at least a very basic understanding of energy! And it's even likely you have quite an advanced understanding. So, the focus of this course is to help you take your level of knowledge of energy to the next level – wherever you are.

How to use your energy…. And how to shift it! That is key.
And, the reason for making this class LIVE is so that YOU will have the ability to get YOUR questions answered. That way Brandy will be able to provide you with information to heal your body and change your life as well as answer any questions you have.


Many classes focus on just providing you with only structured information. This is not that class. Yes, you will receive plenty of structured information to help you take your knowledge and abilities to the next level. But you will also be able to ask questions which are important to where you are now.


In many cases, energy can appear illogical or like "magic" with varying results. Working this way can feel a lot like trying to find something in the dark; you never know what you are going to get, or if you are even going to find what you are looking for. The goal of this class is to provide you with a clear energetic map!


What you can expect to learn from this class:
Understand how to make rapid shifts in health.

Get your personal questions answered.

Obtain a logical understanding of energy so you gain more clarity on WHAT you need to change in YOUR energy.

Understand what people are overlooking and why they are not getting the tangible results they desire.

How to make self-healing life-changing.

Understanding the complexities of energy so that you can overcome them.

Learn easy to use techniques to take your transformation to the next level.

Understand the secret to accessing even more of your power

Learn how to get un-stuck

Gain clarity to the 8 Keys to Self-Healing. (the specific energy that is needed).

Understand how to release negative energy at a deeper level

Understand how you can use this same information to transform your life even after you heal!
PLEASE NOTE: Because Brandy does answer one-on-one questions, the size of these classes will be limited. If you would like to join, please register soon to reserve your space. Classes do typically fill up. In some cases, if the classes are full when you try to register, you can get on a waiting list. So, if the class is full, you can email to check for a waiting list.


GROUP CALLS: If you are unable to connect for the live calls, you can send your questions via email and then listen to the recording of the call to hear the answers! It's that simple. All calls will be recorded so you can re-listen to them. However, since Brandy works with people around the world, there will be two new classes starting to provide access for people in different time zones.
Item 2
BONUS Mind Activators 
STRESS RELEASE AND
EMPOWERMENT ACTIVATOR
This mind and energy activator contains powerful energetic frequencies along with brain entrainment and a guided meditation to assist you in helping to release stress and negative patterning and to shift it into a more empowered state of being.
Item 3
PEACEFUL SLEEP ACTIVATOR
As we all know, lack of sleep can result in increased irritably, stress, and frustration, which can make it harder to maintain happiness, and higher vibrational energy! But when sleep is restful, this can help raise your level of joy and happiness, as well as help get the body in a state for optimal energy.
This Sleep Activator powerfully combines brain entrainment with subliminals, binaural beats, and energetic frequencies.
It is focused on supporting your mind, energy and biofield, and therefore support your body's optimal natural sleep state to help you fall asleep and remain asleep throughout the night for a more restful and peaceful sleep.
Item 4
AWAKENING MEDITATION
It's an exciting time in the world as we move into an awakened state of being. However, most people still struggle with feelings undeserving or feeling unworthy.

This powerful guided meditation helps you to overcome these feelings of unworthiness, and bring new empowered feelings into your subconscious programming.
Item 5
ANTI-AGING ACTIVATOR
New research continues to be released on the effects of meditation and anti-aging. It has shown that meditation can help protect telomere on the end of the chromosomes that are responsible for aging to help reverse aging, and that meditation can even take years off your physiological life.


This Anti-Aging activator has been created to help amplify these results!


The activator uses specific frequencies, audibles and subliminals geared towards helping to support and optimize these powerful effects in your own life, while also placing specific focus on helping to reduce the visible signs of aging.
I feel without pain
"Today, after our first group call, I feel without pain. How amazing is this? I am on the journey to being confident, healthy and amazing thanks to you. Cannot wait til next session. Doing my homework. May you be blessed for what you are doing for all of us." ~ Monique
Absolutely life-changing
"I've noticed HUGE changes in myself…HUGE!!!! WOW! I'm SO appreciative and excited about the videos that I've encouraged my friend Sally to get them and work with them. I intend to encourage my group of Unity women to purchase the videos. They're absolutely life-changing." ~ Joanne Noll
WOW WOW WOW!
"WOW WOW WOW! I am infinitely grateful to you. Thank you for your caring, loving work with me (and fun, too, I might add). I SO appreciate all you're helping me to activate and release. I'm feeling the difference today already! And I love how you do what you do. I drank in the shifts and the newer found flow of energy last night while doing the 'home-play' assignments you gave me. Now I have even deeper clarity about this paradigm shift." ~ Eva-Lynn
In less than two weeks of working with (Brandy), I was pain free
"Brandy, in less than two weeks of working with you, I was pain free. The detox from all the narcotics was very hard, but now I'm drug-free and pain-free! The nerve numbness is also just a memory. I'm going to send someone special to you soon. But really, I wanted to be completely pain/drug free, and make music, and listen to my Angels give me divine guidance like never before, so that I could send you complete love and gracious thanks for your energy and "persistence" in seeing me into this new life. Words are not enough, but thank you, thank you, thank you!" ~ Daniel
Your program is amazing
"Listening to the power activator today, I had a huge release of energy! I can't even describe it!!! Like time was folding on top of itself! I have so much excitement. Someday, I want to be like you. I can't even express how grateful I am you came into my life. Your program is amazing and you just get it!! I tried to express the intensity of this moment but words fail me. It was just amazing, a moment I'll never ever forget." ~ Andrea J.
She coached me into a pain-free reality
"I'm so grateful to Brandy for how quickly she was able to show me how to alleviate my own neck pain! In just one short session she coached me into a pain-free reality by helping me effectively use the power of my own mind. Thank you so much for your exceptional guidance!" ~ Marianela Pereyra, TV Host, Creator of The Fuddhist
The pain was gone… it felt like a miracle!
"I twisted my ankle, and I could not walk on it without extreme pain. After only few minutes of talking to Brandy, she got in touch with my mental state and explained to me my energy. She walked me through the steps to change my mental state. When I did, my energy changed, and the pain was gone… it felt like a miracle!" ~ Natalia
Brandy Gilmore
Motivational and Self Healer Speaker
After making her own miraculous recovery and leaving her wheelchair behind, Brandy Gillmore has been turning heads by sharing her revolutionary approach to helping people quickly get out of physical, mental, and emotional pain and transform their lives.
She recently gave a mind-blowing TEDx talk on self-healing, and has also been featured on stages across the U.S. and in Canada. She is known for leaving audiences awestruck by demonstrating immediate live results by showing people how to release their own pain- even within minutes, using only the power of their mind. Today she coaches celebrities, entrepreneurs, CEO's and groups worldwide on her process of "Harnessing Your Inner Power."
Her work is frequently described as "miraculous and mind-expanding" as she shows people how to truly understand and harness the power of their own mind.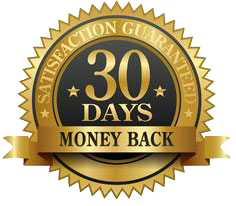 30-DAY UNCONDITIONAL MONEY BACK GUARANTEE
If you are not 100% satisfied that this investment will assist you in your personal development, then you can contact us within 30 days of purchase for a full refund with no further obligations or commitments on your part. If you have any questions, please contact us at: support@elevatedexistencesummit.com