The Brain, Religion and Spirituality
Creation Package
This combination of materials provides ALL
the information to access and accept the creation
of your life in 2019 in an intended and powerful way.
Item 1
Creation Station Part 1
3 Hour Video Training
(Retail Value: $360)
If we really want to create with clarity and expansion, we need to thoroughly understand how spirituality, religion and the brain are all giving us information into the Creation Process.
They are not in conflict! They are in harmony.
It is understanding the meaning behind the words that is paramount. This package includes the first three hours of Dee's yearly training, Creation Station, which ties in how religion and spiritual training are actually teaching brain science in the only ways people could understand them at the time, with a bridge into modern day.
You will get a million insights and also finally give yourself permission to embrace the Power of You.
Item 2
How to Create Everything Webinar
2.5 Hour mp3 + PDF
(Retail Value: $50)
We hear, "Creation is creation is creation. How you create anything applies to everything."
THAT'S NOT CORRECT.
There is a difference to creating money. There is a difference to creating health. And relationships. And the difference is YOU.
Different Gods create in different ways, depending on their electrical signals. Find out how to access YOUR strongest signal to manifestation.
Where is our intellect overruling our hearts? If you don't accept you are supposed to BE your own creator, how can you powerfully create?
Yes, it all begins with self-love. But what if your definition of self-love is "giving myself up?"
Join Dee and the channel in accessing clarity around your personal formula for success.
Item 3
Spirituality and Brain Science Webinar
2 Hour mp3
(Retail Value: $50)
Here is the webinar Dee has been waiting to offer you!
She breaks down the spiritual formula for creation, and pairs it with the science behind it to get a concrete understanding of WHY and HOW the channel's guidance works.
WHY and HOW are we our own creators? HOW and WHY does the Universe work with us? If x+y+z = manifestation, where are you miscalculating your own formula?
Get the answers to these questions and learn how to create anything you desire!
Item 4
Getting Out of Staying Stuck Webinar
2 Hour mp3
(Retail Value: $40)
Dr. Shannon Wilson, PHD, Licensed Clinical Psychologist, joins Dee and the channel in a discussion about how to finally move out of our stuckness and into our creation.
So many of us say, "I don't know how," or "I just can't seem to make it happen," or "Why is the Universe blocking me?"
Let's get some definitive answers so we can MOVE and really finish our creation processes!
WOW
"Wow Miss Dee, I listened to you . . . and had big shift. Thank you for helping me clear and awaken more to my TRUE SELF. Thank you Sweet Angel" ~ B.L
A Beacon of Light
"I can't possibly express HOW much your work has meant to me and how much it has changed my life for the better. Thank you SO very much for all that you do and for being such a beacon of light to me and so many others." ~ B.B
Such a Great Mentor
"Wow! I am so glad I signed up for this class. I could have stayed up all night listening to you! Thank you Dee, for being such a great mentor" ~ A.R (90 years old!)
What a Difference
"Dee, thank you for working with me. What a difference I have seen all areas of my life as I have opened my heart up to self love and spoken the truth." ~ B.H

Worth Every Penny
"Thank you, Dee! Thank you for the appointment! It was worth every penny and after our conversation, I feel more aligned with who I am and how to create the life I want." ~ M.D
Dee Wallace
Healer, Speaker, Author
Dee Wallace is an internationally known actress with 140 films and TV credits, 5 series and hundreds of commercials to her name. She is also an international healer, speaker, author and radio show host. Her I-M system of healing looks deep into a person's energy to reveal the blocks, fears and belief systems holding them back. Wallace focuses on the ideals of self-love, self-responsibility, self-empowerment, and conscious creation, which she has taught in workshops all over the United States, Canada, China, Japan and throughout Europe. She conducts daily private sessions from her home in Woodland Hills, Ca.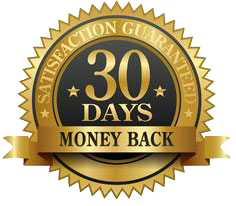 30-DAY UNCONDITIONAL MONEY BACK GUARANTEE
If you are not 100% satisfied that this investment will assist you in your personal development, then you can contact us within 30 days of purchase for a full refund with no further obligations or commitments on your part. If you have any questions, please contact us at: support@elevatedexistencesummit.com