Item 1
Meditation in Minutes Master Package
(Retail Value: $395)
An Hour of Meditation in 7 Minutes…
Control Your Thoughts And Rid Your Life Of Stress, Anxiety, And Finally Have The Abundance And Happiness In Your Life That You Deserve…
This is what you'll receive with your Meditation in Minutes Master Package:
The entire Meditation in Minutes course (12 Levels, 12 Light and Sound Video Meditation)
Quick Start Guide and users' manual
Bonus MP3 Versions
Private invites to exclusive Q & A Sessions with Jeffrey Gignac
Lifetime Support
With Meditation in Minutes, you'll be amazed how quickly you'll experience the benefits of mindfulness and meditation in your life.
Each light and sound video session is only 7 minutes short and it's push-button easy. Simply load a Meditation in Minutes video session on your PC, Laptop, Tablet or phone and press play. Once the video starts, the only thing you have to do is watch it.
During each of the 7-minute levels, you'll receive light and sound frequencies that will gently guide you into ever deeper, blissful meditation.
Each subsequent level passively teaches your brain how to reach deeper and more profound states that you can access on your own.
After you've completed each level, you will be able to access the meditation brain state associated with that level on your own, without the assistance of the video.
You will not be dependent on the technology to reach these blissful states.
Instead, you will be able to reach each level as you complete it by simply making the intention to do so.
This program will work for whomever uses it.
It can be done anytime and anywhere you have 7 minutes to yourself.
You can literally start changing your life in a matter of days.
Here are the most commonly reported benefits of meditation and mindfulness practice:
Enhanced Logic and Reasoning
Profound States of Relaxation
Clarity of Thought
Enhanced Focus and Concentration
Enhanced Creativity / Artistic
Enhanced Problem Solving
Enhanced Emotional Resilience
Enhanced Intuition
Enhanced Reaction Time – Sports / Athletics
Enhanced Mental Flexibility
Enhanced Positivity – Stress Reduction
Deep Conscious Awakening
Enhanced Manifestation
Item 2
All Language is Hypnosis
(Retail Value: $585)
This is what you'll receive with your ALL Language is Hypnosis Package:
Instant and total access to the complete All language is Hypnosis course. (12 Core Modules) (Value: $295.00)
10 Hypnosis / dream programing audios. Use these to help you learn and for your own personal benefit. (Value: $195.00)
3 Bonus Modules to help you record your own self-hypnosis and dream programing audios. Includes sample script and special training. (Value: $95.00)
Lifetime Support
Item 3
Momentum Factory: The Art of Becoming Unstoppable
(Retail Value: $297)

This is what you'll receive with your Momentum Factory Package:
Instant and total access to the complete Momentum Factory course. (6 Modules)
A very special technique for discovering hidden blocks and beliefs that are holding you back.
A special process for clearing blocks and negative beliefs that stop you from achieving your greatest momentum.
Lifetime Support
Momentum Factory is very different than anything you have ever seen or experienced in the arena of goal achievement or manifestation.
Momentum Factory is the ART and Science of becoming an unstoppable force.
Momentum is one of the most powerful forces for success in the universe once you understand how it works.
I love creating momentum because once you get the "ball rolling", it is easy to keep it going and growing once you know how.
Big obstacles become pebbles that get crushed into dust and the walls that were holding you back, they become paper thin.
Does any of these sound like you?
> It always feels like you're pushing against the river instead of riding the wave. You know how to get the ball rolling but can't ever seem to grow it to the point where it becomes easy and self-sustaining.
> You can ride a wave once it comes but you can't figure out how to create momentum and direct it with purpose.
> You know how to get the ball rolling, you know how to stay balanced and ride the wave, but something always seems to go wrong that throws you off track.
If one or more of these resonate with you, you're not alone. 
I've been working with momentum for over 30 years. I've learned that anyone can create, direct and ride momentum all the way into the sunset. 
Creating, directing and riding momentum is not hard but there is an ART and a SCIENCE to it that escapes most people… AND, this is precisely why most people can't do it.
There is no better feeling when you complete your transition from pushing the river to riding the wave.  Momentum Factory can help you make that transition in record time.
Item 4
10-Minute Turn-Around Version 4
(Retail Value: $679)
The 10 Minute Turn-Around is powered by Passive Brain Fitness® Brain Training Technology. It includes 5 Life-Changing Packages that will help you achieve your dreams and live a beyond the ordinary life.

More about the 10 Minute Turn-Around Version 4:
The first 10 Minute Turn Around was released in 2013 and it triggered a fire-storm response from the brain training community because it was the first time in history that we were able to see in real time, the awesome power of Passive Brain Fitness® light and sound brainwave videos.
Jeffrey used the 10 Minute Turn-Around Version 1 with his mother to remove her fear and anxiety. In your members area, you'll be able to watch the entire process filmed live in Jeffrey's office.
If you've got 20 minutes to spare, the video below that shows the brainwave results with Jeffrey's Mother who was suffering from debilitating fear.
In the video, Jeffrey shows us her baseline EEG reading and what happens to her brainwaves when she is triggered into fear and anxiety. The last part of this video shows what happened as a result of using the 10 Minute Turn-Around Passive Brain Fitness® videos and protocols.
This ground-breaking technology created and developed by award-winning brainwave engineer, Jeffrey Gignac has helped tens of thousands of people from around the world conquer their fears, erase the negative effects of trauma and live happier and more abundant lives.
The 10 Minute Turn-Around Version 4 is the most evolved and the most effective release to date.

This is what you'll receive with your 10 Minute Turn-Around Package:
Trigger Eraser. Two Passive Brain Fitness® Videos + Special Trigger Eraser Protocol (Value: $97)
Prosperity Accelerator. Two Passive Brain Fitness® Videos + Special Prosperity Accelerator Protocol (Value: $97)
Belief Changer. Two Passive Brain Fitness® Videos + Special Belief Changer Protocol (Value: $97)
Calming The Storm. Two Passive Brain Fitness® Videos + Special Calming The Storm Protocol (Value: $97)
Strength, Endurance and Change. (AKA the Bounce Back Formula) Two Passive Brain Fitness® Videos + Special Trigger Eraser Protocol (Value: $97)
Bonus access to the 10 Minute Turn-Around Versions 1, 2 and 3. (Value: $97)
Bonus access to pre-recorded webinar training sessions (Value: $97)
Item 5
Chakra Manifestation and Chakra Manifestation Next Level
(Retail Value: $345)
Discover the "Divine Order of Manifestation" as Jeff downloaded it after experiencing a terrible fever that lasted 11 days.
Learn how to use your Chakras to infuse that which you desire with all 7 levels of creating energy
7 Passive Brain Fitness Videos designed to open, clear and balance your chakras in just 10 minutes
Use Passive Brain Fitness® Technology to quickly tune your mind and energy system to the "Divine Neutral State" – The best place to manifest from!
This what you'll receive with your Chakra Manifestation Package:
The entire Chakra Manifestation – The Divine order of Manifestation program and course. 7 Passive Brain Fitness® videos tuned to each individual Chakra (Value: $95.00)
Learn how to move your desires through your energy system from the spiritual realm (energy) to the physical realm (matter).
The entire Chakra Manifestation -The Next Level. 14 Passive Brain Fitness® videos tuned to each individual Chakra. You get the standard versions and the advanced versions. These new Chakra Manifestation videos are energetically charged at the highest level to help clear, balance, protect your chakra system so you can manifest with ease and grace. (Value: $248.00)
Bonus
NEW FOR 2019
Smarter In 7 Minutes Elite: Monthly Releases and Trainings
(Retail Value: $57/month)
Elite Membership: Retail Price: $57/Month – YOUR'S FREE!
Smarter in 7 Minutes Monthly Membership delivers two Passive Brain Fitness Videos in both download and streaming formats each month!
Each 7-minute video delivers leading-edge light and sound frequencies to optimize your mental and emotional states.
Use them anytime for a quick tune-up or as part cognitive/behavior plan to help reduce negative triggers, habits, fears and trauma.
In addition to nine standard self-care protocols, every month, Jeffrey shows you how to create a customized self-care protocol to assist you in achieving a wide range of positive outcomes in:
Work
Play
Creativity
Problem Solving
Concentration and Focus
Emotional intelligence
Self-care protocols
Memory
Confidence
Clarity
Stress reduction/relaxation
Stack-able with other healing modalities
Athletic performance
Each Smarter in 7 Minutes Video session can be stacked together to create amazing shifts in your mental and emotional state.
You'll also discover how easy it is to combine Smarter in 7 Minutes with other healing or clinical modalities to significantly improve your results.
Doctors, therapists and coaches from all over the globe are already using Passive Brain Fitness video to improve results for their clients.
For example, Jeffrey's demonstrated how watching just one Smarter in 7 minutes video before doing a round of EFT has improved the effectiveness of EFT by as much as 1000%.
BONUS: As a bonus, you'll also receive 2 additional variations of each video to expand their functionality.
Each month you'll receive:
2 Full strength versions
2 soft versions
2 versions with only audio frequencies
Multiple formats: Download or stream
Release notes, instructions and self-care usage
Your Elite Membership includes these Bonuses:
Unlimited Personal Use of The Streaming Platform (Access 50+ releases)
Unlimited Personal Download Use of The Archives (Access 50+ releases)
Unlimited Personal Streaming Use of The Archives (Access 50+ releases)
Bonus Training and office hours
Self-Care Protocols
Bonus
Life Response Frequencies
(Retail Value: $147)
Revealing for the first time . . . the Spiritual Connection that Clears and Balances Your Energy for Happiness, Prosperity, Peace and Health!
Renowned brainwave and frequency expert, Jeffrey Gignac reveals the "gift" that was passed on from two generations of spiritual healers to help clear and balance the 4 wheels of life — Happiness, Prosperity, Peace and Health!
The Divine Gifts of Life Response Frequencies:
Life Response Frequencies are spiritual gifts that clear the residue (energetic consequences) of past overreactions while balancing our energies so that we may respond appropriately to every day life.
Life Response Frequencies removed the energetic blocks keeping us from responding appropriately to life as it opens our eyes to opportunities for creation in harmony with our "Big Picture" and purpose.
Life Response Frequencies clears the "gunk" that distorts our intuition.
Life Response Frequencies clears the "energetic mud" that slows and distorts our connection to spiritual guidance.
Life Response Frequencies helps us to be free of the debris that clogs our connection to our higher self and our creative power.
Life Response Frequencies helps us to stay connected consciously and unconsciously to solve problems more quickly, recognize opportunities when they are presented and to create harmony with our life's purpose.
The "Science-Based" Gifts of Life Response Frequencies:
Life Response Frequencies encourage whole brain functioning by using Passive Brain Fitness® sound and light stimulation to "wake up" the connections between the left and right and the front and back and the up and down.
Life Response Frequencies encourage the production of "feel good" brain chemicals while reducing the harmful effects of stress.
Life Response Frequencies passively exercise the brain by providing frequency stimulation sets that are associated with specific states of well-being. These emotional states of well-being provide fertile "mental soil" for which happiness, prosperity, peace and health may grow and thrive.
Clear and Balance Your 4 Wheels of Life in 3 Easy Steps…
Choose What You Want — Choose the type of energy clearing that you want.
Listen/Watch — Listen (or watch) the frequencies associated with your desired clearing.
Receive and Give Thanks — Give thanks for the energy clearing that you received.
The 4 Modules included in Life Response Frequencies each offers audio (with specific brainwave frequencies), video and access to Jeffrey's Streaming On-Demand Platform.
The modules are:
Module 1: Happiness Essentials — Clears energy blocks that stop the flow of happiness
Module 2: Prosperity and Abundance Essentials — Clears energy blocks that cause your prosperity flow to pause, stop or reverse.
Module 3: Peace and Harmony Essentials — Clears energy blocks that stop the natural peaceful flow of calmness and oneness.
Module 4: Health and Vitality Essentials — Clears energy blocks that prevent your body and mind from healing.
Bonus
Private Facebook Group
You'll get access to a Secret Facebook Group where Jeffrey and others share ideas and knowledge, support each other and have some great conversations.
This is a beautiful community filled with love and light.
By joining, you are in the loop for all the new and amazing things to come.
You'll always be in the loop for all the wonderful bonuses, free training that Jeffrey releases
You are welcomed to ask for help, prayers and advice for just about anything.
Make new friends and share ideas with like-minded people
Provides a consistent source of positive energy that you can tap into anytime you like
Jeffrey Gignac is my "go-to guy"...
Jeffrey Gignac is my secret "go-to guy" for leading edge brainwave entrainment technology and practical mind science since 2008." ~ John Assraf, CEO — NeuroGym and featured in "The Secret"
These audios are pure gold...
I have been using brainwave entrainment for a couple of years now, and I've always enjoyed and found benefits from your audios (more so than most other brainwave entrainment products). I have to say you really pulled out "the big guns" with Life Response Frequencies. If someone offered me 10 times what I paid and this meant I could never listen to them again, I would decline the offer. These audios are pure gold. ~ JB Blanchet
Jeffrey is THE BEST brainwave entrainment guru I have ever come across...
I will buy anything and everything that is associated with the name Jeff Gignac. Period. He is THE BEST brainwave entrainment (BWE) guru I have ever come across and have been buying music, especially BWE encoded music, for a very long time. Just bought this and am listening to it and I have goosebumps. I am very well developed intuitively, however, have to say this is something else. ~ P.
You have helped me change my life...
I truly believe that you were among the instrumental conduits on my road to recovery. I know you have helped me change my life. I am more calm and appreciate the power and effectiveness of mindfulness. I also perceive other positive transformations that I cannot express in words." ~ Sam Kass
Very powerful stuff...
I have only been using your programs for a week, and I can feel the effects from them from the very first use. Very powerful stuff, and I am looking forward to continued positive changes with each use. Well done on an awesome product." ~ Michael Alexander Smith
Jeffrey Gignac
Expert in Brainwave Stimulation
Jeffrey Gignac started his journey at a very young age as one of the youngest people ever to be certified as a practitioner of Neuro-Linguistic Programming at the age of 15. He studied psychology at the University of Windsor before becoming a clinical hypnotherapist and licensed Master Practitioner of Neuro-Linguistic Programming, and a World Renowned expert in brainwave stimulation.
People from all over the world and from every walk of life (including self-help gurus like John Assaraf and corporate billionaires) have been tapping Jeffrey's brilliance for decades due to his science based approach for rewiring the brain.

He's been on multiple TV and Radio shows and featured at TEDx and now he has taken his frequency-based technology to the next level. He has the only frequency-based technology in the world that utilizes energy medicine and frequency science together and delivers it over 4 unique pathways. No one has ever been able to do this until now. It's a remarkable discovery that will allow you change the way you approach life's most difficult problems.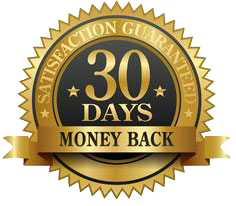 30-DAY UNCONDITIONAL MONEY BACK GUARANTEE
If you are not 100% satisfied that this investment will assist you in your personal development, then you can contact us within 30 days of purchase for a full refund with no further obligations or commitments on your part. If you have any questions, please contact us at: support@elevatedexistencesummit.com