Attract Miracles (& Clear Beliefs) Package

What is keeping you stuck?


What blocks you from attracting what
YOU want into your life more quickly?
Joe teaches that "the missing secret" is the hidden,
counter intentions and beliefs you are not consciously
aware of . . . what many call self-sabotage or inner blocks.


Do any of these ring true to you?
You noticed patterns in your life repeating over an over.

You make about the same income year after year.

Your relationships all seem to have the same problems.

The same family tensions keep coming back, not matter how much you want to heal the past.

You start to see progress, only to feel "dragged back" by friends and family who are not on the same wavelength as you

You wish you had more people around you who have a "miracles mindset" to help you attract what you desire

If any of these seem familiar, there IS a way to breakthrough and begin attracting miracles in your life — and Joe Vitale put together this package to help you!


Get ready to clear beliefs and begin allowing what you desire to flow into your life!
Item 1
Attract Miracles Library
(Retail Value: $97)

Featured in the hit movie "The Secret," Joe Vitale has explored and learned SO many methods to help clear blocks and start manifesting! It's literally a library of miracles!

Here is What's Included:
Beyond Manifestation Course — These audio recordings from a live seminar to help you move beyond your limits toward experiences you have never even imagined. It also includes PDF transcripts!

You will learn:

How to heal yourself and others with a simple three word statement

The truth about intentions and how to set the ones that work

How "The Z State" has no limits and anything is possible

How to handle fear in a most surprising way

Why you need to be aware of the "hungry ghosts"

What's behind the "you" that is reading these very words

A powerful new Ho'oponopono meditation method

New ways to clear and clean the limiting beliefs and energy within yourself

Beyond Manifestation 2 Course — An addition to the first course, this includes 7 mp3s, a 40-Page PDF Workbook, and transcripts too!

Attract a New Car Course — You can certainly use this to attract a car BUT you can use the steps taught to attract ANYTHING you desire. It includes 5 mp3s plus lesson PDFs. You will also get Joe's Effort Free Club 10 mp3s; a Cup of Joe 2 mp3s; and the entire Secret of Imagining CD (mp3s) of by Neville Goddard.

Zero Limits Retreat — Join Joe Vitale and Dr. Ihaleakala Hew Len to delve into the Ho'oponopono clearing method that works on limiting beliefs and so much more! These recordings are from of a live retreat! It includes 6 mp3s and PDF transcripts.

You will discover:

Four phrases to change your life

Why you need to constantly clean and erase

The power of something magical called Ice Blue

What the shield is and how you use it

How problems are REALLY solved

How to erase the trash you possess

Three states of being and how they affect you

The four elements of the mind

Why you need to help yourself – not others

A guided breathing exercise that will amaze you

And more!

Bonus Miracles Content — Get 10 additional mp3s of Joe teaching how to attract miracles AND how to clear limiting beliefs!

Attract Money Now E-Book — Get the full PDF of Joe's book "Attract Money Now"

At Your Command E-Book by Neville Goddard — Get the full PDF of this Neville Goddard classic on manifestation!

How to Attract Urgent Miracles PDF — Get the transcript of one of Joe's interviews teaching how to attract "urgent" miracles!

Hypnotic Self-Writing E-Book PDF — Get Joe's bestselling book "Hypnotic Self-Writing that teaches you how to sell and market yourself and business.
Item 2
Consciously Creating Results
(Retail Value: $97)


This is Joe's newest course, and he calls it the "ultimate manifestation course," where he takes his 35 years of personal experience with manifestation and boils it down to a 5-Step Program!


These 5 steps will work. They will work for you!
Joe will walk you through how to do each step in a simple and easy way, and if you follow the steps he gives you, you will see the results in your life!


This is about consciously creating results, because up until now you have been creating by default, meaning creating unconsciously. You have been responding to life and life circumstances, and haven't really been staking your claim, stating your intentions and going for them with any sort of definiteness of plan or purpose. He will help you get past all that!


Joe knows the shortcuts and the hacks to help you make your dreams come true!


Using this method, Joe's students have been able to create more money, a new relationship, healing, and so much more.


Here is What's Included:
5 Intimate Videos that will walk you through each step in the most direct and simple terms. Over 35 years of knowledge condensed into 1 easy Masterclass of just 5 steps!

A bonus video revealing the 6 missing secrets Joe has discovered helping millions of people create the lives they desire and deserve!

A Bonus package of audios and digital copies of Joe's most recent books that will provide additional valuable insights into consciously creating the results you desire.

Money Beyond Belief mp3 audio (and Transcript) — EFT tapping session with Brad Yates

The Miracles Manual – Three Volumes in PDF format

How to End Self-Sabotage E-book

The Secret Prayer E-book

A Simple Way to Eliminate Doubts & Excuses E-book
Item 3
Clearing to Attract Money
(Retail Value: $19.95)
Are you struggling in the area of money?
Would you like to clear the beliefs holding you back?


Joe taught this three-part workshop specifically on clearing the blocks to manifesting money, and you will get 3 mps plus PDF transcripts PLUS a 40-page PDF on "How to Have a Loving Relationship with Money."


You will discover:
How your conscious and unconscious beliefs are causing you to take action or not take action

How to take responsibility for your current situation

How to stop making limiting statements

How to create your new reality

Breaking down limiting beliefs

Looking within and asking why?

How to change your current reality for the better by stating an intention

A one-of-a-kind guided meditation (that you can use daily!)

How to take inspired action

How to allow things "to be" and make your actions effortless

How to reprogram yourself
We dreamed of this

"Only 4 days after the 4th session of the Attract a New Car course, my wife and I attracted our Dream Boat into our lives. We dreamed of this boat for the past 4 years! And the best part about this is we got 50% use of the boat FREE (I have a pier and lakefront property) in exchange for the use of my pier." ~ F. Edward Fitchett
The steps work

"During the Attract a New Car session, as I went through the various exercises, I also did some work around "letting go" and forgiveness around my ex-husband, who has not seen our girls for over 8 years and owes well over $100,000 in child support. This morning I got a call from Child Support . . . she said my ex had been in contact with her and wanted to get his life back together . . . and they had a check in the amount of $50,000! Enough said . . . the steps work . . . and this is only one of the stories I could tell since I have been working with The Attractor Factor" ~ Anon
I have manifested many wonderful things

"Using Joe's principles I have manifested many wonderful things . . . a new business in real estate investing that has more leads than I can handle right now. I learned so much more about how to manifest from Beyond Manifestation. Thank you Joe!" ~ Chris Sherrod
(Joe) has opened my heart and mind

"Joe's Beyond Manifestation weekend has opened my heart and mind on a new level. I have spent many years working with energy, and this seminar and processes added a depth of understand and experience that has already allowed changes and miracles." ~ Mathes Jones
I can hardly count the number of miracles

"It's been seven days since Joe's Beyond Manifestation and I can hardly count the number of miracles since . . . my results are manifesting at lightening speed. New clients are flocking to me, new contracts are appearing out of thin air, I've been approached for at least 5 joint ventures, my opt-in list has increased by a whopping 60% . . . I am positively blown away by my results. I can't wait to see what happens next." ~ Amy Scott Grant
Discovering Zero limits was like discovering the missing link

"If you are a personal student of life seeking truth, you just can't leave this stone unturned — discovering Zero limits was like discovering the missing link. We thought traveling to Maui, Hawaii for the Zero Limits conference was a journey. It so paled in comparison to the journey Dr. Joe Vitale and Dr. Hew Len took us on! When you learn and grasp the power behind the life-altering 10 words that they teach, you learn about yourself and when you learn about yourself, you absolutely hold the key to all that you desire." ~ Susan Klaus
Dr. Joe Vitale
AUTHOR, SPEAKER, MANIFESTOR
Dr. Joe Vitale is a prolific author of many bestselling books including "The Attractor Factor," "Zero Limits," and his latest, "The Miracle: Six Steps to Enlightenment," and "Anything Is Possible: 7 Stops to Doing the Impossible." One of the world's top motivational speakers, he is a popular star of the movie "The Secret," and an internationally famous expert on the law of attraction and clearing beliefs.
Vitale created the Miracles Coaching® program to help people achieve their dreams. Once homeless, he is today a model of prosperity, who believes in miracles and has spent the last four decades learning to master the skills of channeling the pure creative energy of life without resistance.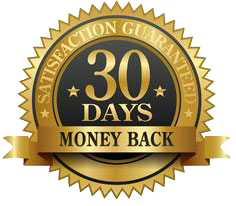 30-DAY UNCONDITIONAL MONEY BACK GUARANTEE
If you are not 100% satisfied that this investment will assist you in your personal development, then you can contact us within 30 days of purchase for a full refund with no further obligations or commitments on your part. If you have any questions, please contact us at: support@elevatedexistencesummit.com