Self-Empowerment & Intuitive Development Package
This package from Laurie Reyon and the Omni Dimensional Mystery School, is meant to assist you in self-empowerment and the development of your intuition. 
You will learn to develop your Telepathic abilities to communicate with your Higher Self, your Master Guides and Animals.  There is also a class with the Master Soul of Seth to discover Who You Really, as you trace your own Star Lineage back 100,000 years ago. 
And the full teachings of the 17 Breath Merkaba Meditation (the Flower of Life) to activate your Light Body and achieve an original state of consciousness. 
Item 1
Ascension Guidance The Movie
(Retail Value: $22)
"Ascension Guidance" The Movie offers humanity multiple keys to raise their personal and collective vibration. This is the first film ever created by a Master Cat (Seth reincarnated for those who know the Seth series of books) that shares her wisdom with the world about consciousness, and the next step in our evolution as humans.
Master Cat Puddah is the "voice" of the Ascension teacher in the film, along with a group consciousness of the Great Whales and Dolphins, who will lead you through initiation processes and tools for your own personal ascension.
Laurie Reyon is Master Puddah's human Mom, and is an Inter-Species Communicator and Soul Healer. Together they bring messages to the screen with powerful tools to raise your vibration and reclaim your Divine Spiritual Gifts.
Item 2
Ascension Guidance CD Download
(Retail Value: $15)
Created by Laurie Reyon and Master Cat Puddah, the "Ascension Guidance" CD offers teachings, tools and meditation for ascension.
Tracks on the CD (mp3 download) include:
What is Ascension?
Initiatory Processes for Ascension/Personal Change in Attitude
Physical Changes
Changes in Self-Perception
Tool 1: Living in Your Sacred Heart
Tool 2: Meditation
Tool 3: Light Layers
Tool 4: Unity Breath Meditation
Tool 5: Merkaba and Pranic/Spherical Breathing
Tool 6: Activating Your Third Eye/Pineal
Tool 7: Telepathic & Life Wave Communication
Tool 8: The Violet Flame
Tool 9: Creating Light Body
Life is a Choice – You Are the Creator
Service Prayer
Total Time: 1 hour and 17 minutes
Item 3
Laurie Reyon & Master Cat Puddah Speak
CD Download
(Retail Value: $15)
As the voice of whales and dolphins, Laurie Reyon is able to offer their healing energies, meditations and spread their message of transformation.
Listen and grow through this amazing series, and discover how to use this miraculous whale and dolphin energy to calibrate and active your own DNA in preparation for Ascension. Take the first step toward becoming the Ascended being of light you have always been with Laurie Reyon and Master Cat Puddah.
Item 4
The Living Merkaba Process & Sacred Geometry Workshop 5 CD Download
(Retail Value: $99)
In this workshop, you will learn the 17 Breath Meditation from the Flower of Life teachings.
The Living Merkaba and Sacred Geometry taught here will assist you in making conscious contact with your higher self, aligning mind, body and heart together.
Item 5
Developing Your Intuition
3 Week Video Workshop
(Retail Value: $77)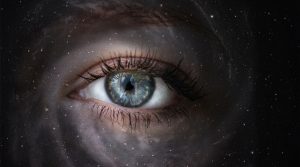 Activate your ability to hear and know what is best for you in this 6-hour video course!
You will develop your Inner Knowing and your ability to communicate with your Higher Self AND clear blocks that are limiting your natural ability with Laurie Reyon and Master Cat Puddah.
Item 6
Animal Communication Video Workshop
(Retail Value: $33)
This workshop is for those seeking to communicate clearly with their animal friends and companions.
Processes are taught that assist in individual and group communication with our animal friends to connect both physically and soulfully. Processes are also taught that assist you in activating your 3rd Eye or Pineal gland.    
Item 7
Remember Who You Really Are:
Connect to Your Galactic Lineage
"Speak to Seth" Class
(Retail Value: $55)


In this class, you will learn and experience:
Who you really are as a Soul
Find out your Galactic history
Trace Your Star Lineage with "Seth" and access your Akashic Records
Understand what you are here on Earth to do Now?
Learn how to live beyond duality & limitation
Discover tools to use immediately in your daily life to shift your vibration to your True Reality.
Taught by Laurie Reyon with Channels from Seth (the original Soul)
Item 8
Messages from the Great Whales and Dolphins
(Retail Value: $18)
Listen as Laurie Reyon shares messages from the Great Whales and Dolphins for Humanity.
Tracks include:
Message from the Dolphins and Whales
The Violet Flame and the Whales
Messages from Mother White Whale Watakiti
The Original Kahunas — the Whales
Blue Whale Message
Blue Whale Wisdom
White Whale Message
Dolphins and DNA
From ME to WE with the Dolphins
Dolphin Wisdom
Item 9
Guided Meditations with the
Great Whales and Dolphins
(Retail Value: $18)
Experience a healing meditation from the great whales and dolphins, a whale guided meditation, a cosmic Lemurtian journey with the white whales, a mother white whale healing journey, and creating light body with the white whales in this download!
Laurie is an incredible Animal Communicator & Channeller

"Laurie is an incredible Animal Communicator & Channeller.  Her gifts are Divine and she is a Highly Advanced Spiritual Being. Your own gifts will come through just by being around her. The School has really focussed my healing & my own channelling abilities.  We did many clearings, activations & practiced & practiced some more.  It was all worth it, as I am Living & Working with the Whales & Dolphins on a much deeper level than I could have ever imagined." ~ Carolyn (from Toronto, Canada)
A real priceless gift

"I want to thank you, Puddah and Samuel for the wonderful class Sunday.  I just loved it and the information and processes were themselves a real priceless gift of healing and transformation. Thank you for all you do to raise the consciousness of Humanity so selflessly and with so much passion and Heart.  You are All a huge blessing, not only to your spiritual family but to Humanity and the Ascension process at this time." ~ Anne
Thank you

"I want to thank you for your hospitality and opening your home to us.  I enjoyed meeting and talking to you and also of course interacting with your 2 very Enlightened companions Puddah and Sam.  Puddah is indeed "Stunning" and "Extraordinary" and hilariously funny and many other good things too many to mention.  And Sweet Loving Sam who gently coaxed to me to release the allergy pattern I was running for so many years.  I still carry the sound of the Whales and Dolphins in my heart." ~ Gina Crystal
It has literally changed my life

"I have wanted to tell you how much I appreciate the meditation you did on the last MasterWorks healing site with the whales. It has literally changed my life.  I realized I had all this anger and fear of people in my body, from not being touched and loved as a child, so I asked the whales to change my DNA to reorient that, and they did.  It was so easy, and now I can be around people, and love them, and be grateful for all the beauitful people in the world.  It is amazing, after 44 years I did not know if I could ever release that over arching fear, and they did it so quickly, so lovingly.

Thank you Laurie and Puddah for the service you are to all of us here, and the guiding light you are." ~ Holly Jaleski
The most empowering and illuminating (reading) I've ever had

"I have been thinking about writing to thank you and Puddah for the amazing reading. It was perhaps the most empowering and illuminating I've ever had.  I started writing on my own — baby steps — and plan to sign up for one or two of your courses in the fall." ~ Belinda
It's so nice to feel 'inspired' again

"Thank you so much for this wonderful activation, blessing, connection.  It's so nice to feel 'inspired' again.  I would like to be with the whale medicine chants for group work.  I understand we need to write you this request.  Thanks over and over again for all you, Master Puddah, & Your Lovely friends are doing for the healing, uplifting of our entire world and cosmos. It's an honor to be learning from you, Beautiful Standing Whale Mother.  I love the power point & mp3.  It was such a joyous, light, fun presentation.  Thank you for your love & light." ~ Jackie

The experience was transformative and miraculous

"Laurie – I wanted to let you know too that the experience in Kauai was transformative and miraculous. The trip was about so much more than seeing whales, it was about connecting in spirit to our whale guardians and to each other and finding and supporting our healing paths. In that respect, the connection and the events provided everything I was looking for. I want to honor your courage in leading an effort like this – it is very difficult to be the leader, planner and (in some cases) lightning rod for the experiences of an entire group. You handled the pressure and the exigencies of circumstance remarkably." ~ Cathy

Thank you for your wonderful work

"Bengal was found safe yesterday evening, just the next day after you told us you hoped we found him that day.  He was hiding in a storm drain on a street not far from the area you told us he was. He called out to two ladies with their two girls.  Just the day before, you had been telling Bengal it was time to come out and call to somebody.  Thank you so much for your love and support and your wonderful work." ~ Curtis & Ada

Laurie Reyon
Inter-Species Communicator and Soul Healer
Laurie Reyon is an internationally known Inter-Species Communicator and Soul Healer. Her gift allows her to speak to the animals and the angels, and translate their messages to humanity. She recognizes the Cetaceans as the ancients Beings and Master Healers on this planet, and she works in sacred partnership with Master Cat Puddah, as well as the Whales and Dolphins.
Reyon is the creator of the Whale & Dolphin Energy Light Medicine work and school. The Dolphin and Whale Energy Medicine creates a Crystalline Matrix in the human form, activating dormant DNA and allowing the human to carry more Light, thus preparing them for Ascension.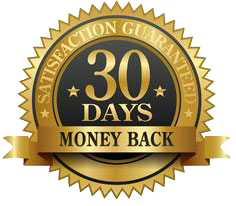 30-DAY UNCONDITIONAL MONEY BACK GUARANTEE
If you are not 100% satisfied that this investment will assist you in your personal development, then you can contact us within 30 days of purchase for a full refund with no further obligations or commitments on your part. If you have any questions, please contact us at: support@elevatedexistencesummit.com