30-Minute Intuitive Clarity Session
Note: Michelle doesn't offer 30-minute sessions anywhere else. This is just for Elevated Existence Summit listeners!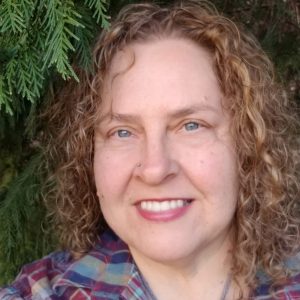 Feeling stuck in one or more areas of your life?


Do you feel like you need a breakthrough or clarity on what do next (or what NOT to do), where to go and how to get unstuck?
A clarity session can help you if:
You dread Mondays because you hate your job so much.

You were downsized and don't know what to do next.

You are trying to decide whether to stay in your marriage.

Your youngest child just moved out and now you feel restless and lonely.

You are doing what leaders tell you to do and still not growing your business.

You feel restless and simply don't know what you want.

You wonder if you are overlooking something, missing a bit of information, or not factoring in all the angles of a potential project or plan.

Your head is spinning with too many options and ideas.

You need to process vent, explore verbally and feel supported.

You simply want CLARITY on something in your life!
Let Michelle Wolff be your highly skilled intuitive guide, holding a calm, grounded space for you to help connect the dots, have a light bulb moment, and flood your system with sparkling inspiration, new energy and hope!
You will experience the magic AND leave with a practical action plan to help you implement it immediately!
YOU BRING TO THE SESSION:
Your tangles and confusion.

Desire to make a change with the need to clarify HOW!

Your restlessness and dissatisfaction with recurrent patterns in relationships.

Your sense that something is afoot, but your circular thoughts have you STUCK.

The nagging feeling that something is trying to come through you, but it's muddy, complicated, and almost a complete puzzle, but missing a few critical pieces.

MICHELLE WILL BRING:
A lifetime of experience hearing the energy underneath the spoken words.

Deeply focused presence and over 23 years of professional skills and education to help you see TRUTH, create a plan for HOW ad vaporize old beliefs without triggering your ego.

A sacred space of vibrant possibility where anything goes.
Together you will create an action plan just for you (no cookie cutter PDFs here!) filled with practical tools, exercises and resources to generate unstoppable momentum!
These sessions are pure gold
"Michelle is such a fount of ideas and insight into the issues I bring to each session!  I come into a session thinking we'll discuss one issue, then you zero in on the issue behind my issue, helping me to see the other facets. Each session is so rich! And being able to listen to it again later helps me remember and commit to action. These sessions are pure gold." ~ Nina Barry, Albany, OR

The best decision I ever made for myself
"Michelle's gift is that she can see what is hidden from you and gets right to the heart of the issue. She is careful to listen to your energy and undertones. She is compassionate and gives you the practical tools you can use. Working with Michelle to clear my blocks and implement new awareness into my daily life is the best decision I ever made for myself" ~ Bailey, Ft. Collins, CO
I am so grateful for her guidance in my life!
"Michelle offers so much to her clients. She is gifted at helping you cut through the noise and find clarity on what you need to work on, and what step to take next. She is an incredible teacher, gentle, but absolutely no BS- she gets straight to the truth. I am so grateful for her guidance in my life!" ~ Heather Russel von Marko, Taneytown, MD
My life is COMPLETELY different
"Let me just gush on Michelle for a minute. I have been working with her for 2 years now and to say my life is COMPLETELY different is an understatement. From depression, no job, chaos, and stress in my life — to a new home, new job and a thriving side business! Life is not perfect and I'm still doing daily practice because there is no finish line, however, the practical tools that she teaches, and that I have implemented, have helped get me to where I am today. Her coaching and energy work was and IS instrumental for me in achieving my goals, releasing past pain and changing my limiting beliefs. Thank you, Michelle" ~ Michelle S., Ft. Wright, KY
Michelle Wolff
Intuitive & Clarity Coach
Michelle teaches using story, humor, and some salty language. She's ridiculously curious with a wide variety of things she calls "jobs" only because she has to call them something. She holds a Master's degree in Education, has 20+ years experience and loves to help you rewrite the stories which are creating your life.
She has been a therapist specializing in trauma and is now one hellacious clarity coach and the creator of Forest Reiki™. She uses any tools she can find to assist from chakras, cards, and laser-sharp intuition to The Work, cheese fries and Netflix. Her superpower is guiding you toward empowerment through accessing your own wisdom and clarity.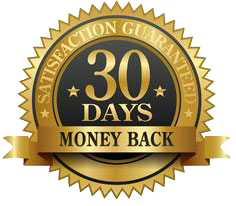 30-DAY UNCONDITIONAL MONEY BACK GUARANTEE
If you are not 100% satisfied that this investment will assist you in your personal development, then you can contact us within 30 days of purchase for a full refund with no further obligations or commitments on your part. If you have any questions, please contact us at: support@elevatedexistencesummit.com