Ignite Your Soul Fire &
Activate the Divine Power Within Package
Do you struggle from feeling disconnected to your soul and your purpose?


Do you feel deflated with no sense of fire within to ignite your dreams?


Do you long to know a PERMANENT and deep connection to your soul and your guidance?

It's time to dissolve Core Soul-Level Wounds and directly EXPERIENCE the abundance, power and divine Love you long to embody.
DISCOVER & Access your Unique Soul Gifts

HEAL your Life Challenges at the Soul Level

TRANSCEND your Deepest Fears

DISSOLVE Betrayal, Abandonment & Rejection

OVERCOME Chronic Illness

TRIUMPH over Helplessness & Powerlessness

RELEASE Resistance to Change

REMOVE What Keeps You from Wholeheartedly Trusting Your Intuition

KNOW How to Confidently Reveal Your Brilliance to the World and Make Great Money Doing it.

What People Are Saying:
"Last July, my body was completely overwhelmed by a mysterious illness. My personal history was free of illness, so it was all a huge shock. I contacted Susann and we had a session. and the next day, I woke to find myself energetic, clear-minded, and much more hopeful. I was myself again, even strong enough to be a bit grumpy, after having lost all my strength and my hope." ~ Lisa
"I do a meditation every day and consciously bring in my multi-dimensional self as you taught me. I can now go in public or even deal with what I call "energy vampires" without any trouble. I am so grateful to you! Much thanks and blessings." ~ Honora

A More Meaningful Life of Purpose Awaits You
Yes — even you, with your past, your challenges, and your feeling that you haven't found the right place for your heart and soul to shine.
Your healing journey is about to take a quantum leap.
Your sense of value and purpose is about to blossom and unfold.
Your divine power to create anything you wish is about to be activated in a big way.
Did You KNOW…
Most of your current struggles stem from soul level challenges that have been with you for a long time? That's why you still have them even though you have tried EVERYTHING to stop the patterns that keep you from accessing the treasure chest of you.
This is the missing piece you have been looking for.
Imagine a NEW YOU — Ready to EXPAND!!
For 25+ years, Susann Taylor Shier has been successfully bringing thousands of people "Home to Themselves" through her potent and radical Transformative Soul Mastery Work.
She greets you in this special moment on your life path. Your desire to contribute more, brings you to this moment in time and place where you're acknowledged for both your soul gifts and life challenges.
Learn how to access YOUR AKASHIC RECORDS for immediate transformation:
Experience metamorphic change at your very core
Imagine accessing your soul's gifts
Magnetize the life of your dreams a thousand-fold
Be utterly astonished at the new you!
There Is No Deeper or More Profound Method!
Activate your spirit's abundance beyond anything you have ever experienced. This activation includes your DNA, cellular memory, past lives and body consciousness.
Are You Ready to Engage in a Potent Personal Metamorphosis?
Item 1
Akashic Records Soul Clearing
60-minute MP3 (Retail Value: $199)

Learn how to work in the Akashic Records to clear all of your beliefs, agreements, contracts and karma at a Soul level.
This training is a step-by-step activation of your soul that tackles the past, present and future concerns.
There is NO deeper clearing or healing available anywhere!
Item 2
Access Your Akashic Records to Activate Your Power, Passion and Purpose — 2 Hour mp3
(Retail Value: $90)
Transform Your Life Challenges at the Soul Level!
When your soul calls you to be the healthiest, wealthiest and happiest version of you NOW, the opportunity appears for you to have the means to connect to the original blueprint of your soul and all that awaits you in that blessed field.
This training will give you the tools you need for immediate, clear and accurate access to the Akashic Record Field for soul level wisdom. Learn how you can trust your soul's guidance and discern which messages are true and which are not.
Item 3
Access Your Infinite Self – 50-minute mp3
(Retail Value: $197)

Uncover and dissolve your soul challenges that hold you BACK from thriving in the 5th dimension.
Be utterly assured the Universe is there supporting you 100% in all you wish to create.
Item 4
Ignite Your Soul Fire 14-Day Immersion PDF
Plus 7 hours & 20 minutes of mp3 trainings
(Retail Value: $247)
This event was a 14-Day Immersion Intensive held in March 2018.
It provides the opportunity to be in command of ALL areas of creative power in our lives.
Discover how YOUR soul want to co-create with Abundance and Money, your Health and Wellbeing, and Relationships.
It is truly the means to revolutionize your relationship WITHIN your body, mind and heart, so you are a true divine constellation for love on earth. You've got the power!
Thank you, Thank you, Thank you!
"Thank you, Thank you, Thank you! What a beautiful immersion. Words cannot express my gratitude and joy. Wow. Yes, this immersion has helped me move forward in my journey, providing me with tools to heal, knowing that I am not alone. I am fully supported by the universe. What an amazing adventure and connection to infinite prosperity. And, now as I continue on my healing, and work on my vision in alignment with my soul's purpose, I know I can stand in my truth and shine the light brightly, so that others can see and know that love, joy, freedom, happiness and abundance are possible." ~ PW
For the first time ever...
"For the first time ever I felt really comfortable going with my intuition with a client in a session with her. That felt so great!" ~ Margie
I now know the secret to manifesting
"I now know the secret to manifesting. It's working! Susann's personal support was priceless." ~ Samuel
I am forever grateful
"I feel safer to be me on this beautiful planet. I am finally in touch with my solar plexus. It is unlocked! Thank you. I am forever grateful." ~ Colleen
My blood pressure lowered
"What an amazing Immersion. My blood pressure lowered and isn't coming back up. I feel greater peace and more at home here. I certainly didn't feel that way going into it!" ~ Louise
A magical channel for expression and appreciation
"This was an expansive, adventurous immersion full of joyful embodiment, with all the tools served up in a delicious sunlit bowl of freedom. A magical channel for expression and appreciation. I was restless and now I am roused by even greater possibilities and I know what I have to do. Thank you Susann for these creative gifts of your soul." ~ Genevieve
It was so moving and beautiful
"I felt the co-creatorship of all in the Immersion today, and I wept it was so moving and beautiful. I feel completely safe and held by spirit. I love you, and all that you midwife for me." ~ Holly
No more trauma bonds...
"I am feeling the template for my business coming in. No more trauma bonds or bonds or agreeing to stay small with people under any circumstances." ~ Debbie
I am completely free
"I am completely free. I choose the relationships I wish to be in and how I wish to be in those relationships. I love that I can share my powerful vulnerability with you and that you can hold it with such clarity and honor, and be a divine witness to my evolution." ~ Janet
I have been walking on air
"I have a great real estate deal in NYC going into contract this week. A miracle manifestation – for real! And it happened during our Immersion, with your nudging guidance and the Divine Energy Intervention we brought forth. Needless to say, I have been walking on air. Great gratitude all around." ~ Maria
Thank you, Susann
"I just love the Immersion and how miraculously it works, with such ease, such beauty. Thank you, Susann, thank you to this whole group." ~ Colleen
I consider this a major miracle
"I have been provided the key, to easily and effortlessly remain connected. WOW, I can now keep my eyes open and in most situations, bring in that beautiful state simply by remembering the feeling of connection with who I Am that occurred in our session. I already feel the change in my self expression and have noticed a new flow to my life. I consider this a major miracle given my struggle with stubbornness and denial of my willingness to let go of control and merely trust. Words cannot express the love and gratitude I send to you for the sharing of this information." ~ Billie
Susann Taylor Shier 
Author, Intuitive Healer, Medium
Susann Taylor Shier is the founder of Soul Mastery™ and a highly established, internationally acclaimed author, spiritual counselor, intuitive healer and medium. She has helped tens of thousands for over 25 years, combining her connection to the divine with her training as a psychotherapist, inspiring the revelation of each person's inherent spiritual wealth to flourish and thrive. Shier has a rare gift of catalyzing the luminous bridge between your soul and your current reality to foster a life of joy in an easy, practical way.  She's devoted to using her abilities to inspire and uplift every life she touches.

Using the Akashic Records and her intuitive wisdom, she empowers you to live authentically, and access your true power, passion and purpose to create meaningful contributions in your life and the lives of others.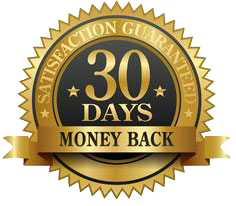 30-DAY UNCONDITIONAL MONEY BACK GUARANTEE
If you are not 100% satisfied that this investment will assist you in your personal development, then you can contact us within 30 days of purchase for a full refund with no further obligations or commitments on your part. If you have any questions, please contact us at: support@elevatedexistencesummit.com