Item 1
30-Minute Private Session via Skype or Zoom
(Retail Value: $97)
A private session with Anna Grace is a unique opportunity to receive personal guidance, support and energetic healing from the Angels and the Divine Feminine.
As an Angel Therapist®, Theta Healing Practitioner® and Spiritual Mentor with over 10 years' experience, Anna Grace Taylor uses a combination of skills to answer your questions, give you clarity, and support you with all aspects of life.
Your time together can include card reading, channeled guidance, energetic healing and balancing.
Every session is always offered from Anna's heart with the intention of reconnecting you to yours, and to the love and guidance that is ever-present within and around you. You will benefit most from a session if you are willing to listen, prepared to reflect on the guidance given and ready to make changes that support your growth.
While she does use her psychic skills to receive messages that are specific and personal to you, a session is not solely based on predictions. This can be a part of a reading, but the emphasis is to empower you in your own life, to be your guide as you release your fears and old stories; discover deeper peace, clarity, self-acceptance and freedom and awaken you to the beautiful truth of who you are: a Divine being having a human experience who is here to embrace it all.
Item 2
5 Archangel Meditations
(Retail Value: $375)
Archangel Michael Meditation for Releasing Fear and Remembering Your Power
In this healing meditation Anna guides you to connect with the loving warrior Archangel Michael to clear your energy and help you let go of the past including any fear and pain, so that you can live feeling more peaceful, empowered and in your truth.
Archangel Raphael Meditation for Healing
In this miraculous meditation, join Anna Grace Taylor as you connect with Archangel Raphael and his healing waterfall where you can release pain, tension and discomfort from your mind, body and spirit. Then relax on to a crystal healing bed where every cell of your body and energy is filled with divine love and light to support your true health and wellbeing.
Archangel Ariel Meditation for Support, Prosperity and Abundance
Join Anna Grace Taylor as she invites you into a magical forest with Archangel Ariel to connect you with your Power Animal and all of your beautiful Divine team as they assist you in opening your arms and your heart to all the blessings available to you on the Earth in your life- time, including money.
Archangel Jeremiel Meditation for Life Review
In this powerful meditation join Anna Grace Taylor as you connect with Archangel Jeremiel for a life-review of key moments of your journey, where you reflect, heal, gain perspective and recognize all the lessons and the love in your life so far and beyond.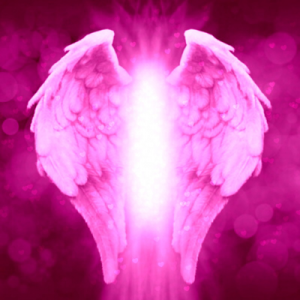 Archangel Jophiel Meditation for Self-Love and Acceptance
In this heart healing meditation, Anna Grace Taylor guides you to connect with Archangel Jophiel in a magical garden, where you will be invited to dive deep into your heart to release any old patterns and fears; to open up to the beauty within and around you and to remember the Divine love that you are.
Item 3
Archangel PDF
(Retail Value: $25)
Do you need help with courage, self-confidence, or simply looking to forge a stronger bond with your Archangels?
Anna Grace has included a beautiful PDF outlining the 15 Major Archangels that will help guide your understanding of the meaning, color, crystal, and role of each powerful Archangel that supports you on your inner journey.
Whether you're confronted with a career transition, health challenge, or searching for a soulmate the Angels and Archangels are always ready to guide you.
"Anna Grace Taylor is an amazing intuitive, spiritual guide, and a very gifted channel to the angelic realm. Her loving nature puts you immediately in a calm and peaceful state so that messages from the Divine can come through. I would recommend Anna to anyone seeking answers to life's big questions as well as those looking for messages from their angels." ~ Radleigh Valentine, Hay House Author
"Anna Grace Taylor is the most connected, personification of love I have ever met. She has known pain yet has prevailed; she has known struggle but has found strength; she has found limitation, yet never fears to look beyond. She is the awakener of souls, the break-opener of hearts, the shatterer of beliefs. You cannot be in her presence or have a session with her, without being touched by the love of All That Is. I'm so blessed to have her in my world." ~ Cat Knott , Transformational Mentor, Writer & Speaker
"I spoke to Anna for the first time on October 3rd. Although she had no pre-existing knowledge of me she asked me pointed questions that were spot on to what was happening in my life. Questions that she could not have guessed. Anna had to have been receiving knowledge from the Archangels. I would whole-heartedly recommend Anna to anyone. She is not only a beautiful soul with an expansive heart and kind loving personality, she is also the real deal. She has a divine connection and can see things in your life that she couldn't possibly know about you unless she was hearing it from the angels." ~ Cherie Barazandeh
"I found Anna's online Angelic Connection Course so informative and personally rewarding. There is a lot of info and personal contact via live Q&As, I learned a huge amount, within a small friendly online group. Great value for money! I would highly recommend to anyone who wants to know more about angels and connecting with them." ~ Jen
"I have learnt a lot of things thanks to Anna, such as how to actually connect with angels, how to communicate with them, how to clear and protect my energy, how to ask for help and more. Most importantly I have learnt that it is enough just to be me and how to love myself more. I love her meditations and classes. I find them very inspirational and uplifting. I feel like I am coming home." ~ Eva
"I highly recommend taking Anna's Angelic Connection Course. Anyone who is curious about angels, wants to accept and learn more about their intuitiveness, don't hesitate — just move forward and open your heart and mind to the angels through this course. Anna presents the information in a very understanding, easy to learn way. The videos can be watched at your convenience, the emails are full of resource links with information and meditations, the Facebook group is inviting and helpful, and Anna's live videos and special guests that join her can change your life." ~ Marianne
Anna Grace Taylor
Anna Grace Taylor is an Angel Therapist®, Spiritual Mentor, Healer, Singer, and Speaker who has been featured on BBC Radio and Hay House Radio. Using her natural intuitive gifts, developed by years of training and experience, Anna connects with Divine love and guidance to support people with all aspects of life and often acts as a catalyst for transformation for people all over the world. Born 11 weeks prematurely and with Cerebral Palsy, Anna took her first independent steps at the age of six and learned to walk twice more following major surgery and long-term illness in her teens.
Sound and song therapy played an integral part in Anna's recovery, and her innate love of singing inspired her to dream of recording her own CD, "Already Here." Currently living in England, she is a loving and compassionate woman with a remarkable ability to empathize and communicate — sharing her Daily Messages of Grace and Weekly Angel Reading videos with millions of people on social media.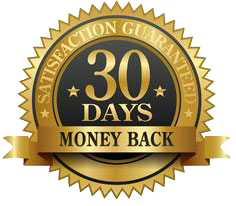 30-DAY UNCONDITIONAL MONEY BACK GUARANTEE
If you are not 100% satisfied that this investment will assist you in your personal development, then you can contact us within 30 days of purchase for a full refund with no further obligations or commitments on your part. If you have any questions, please contact us at: support@elevatedexistencesummit.com