Soulful Money, Prosperity and Success LIVE 4-Week Coaching Program
Healthy spiritual living means living a happy, healthy and abundant life!


But the problem is that many spiritual people have so many blocks and subconscious negative energy towards money, that it skews reality and the way they see money . . . And then… it creates their reality and they don't even realize it's happening!


IS MONEY REALLY SPIRITUAL?

Is this you?

For example: People are often shocked to find out that Mother Theresa was a millionaire.

It's like they think that Mother Theresa flew around the world, met with world leaders and celebrities and did all of this without having a dime! Which of course makes no logical sense, but when the brain is programmed for "lack" or has blocks towards money, then it will see it everywhere.

And when some people find out Mother Theresa was a millionaire, they instantly think less of her. have heard some people say, with disappointment, things like, "oh, I thought she was a saint."


Eek! That is a very clear sign of negative money programming in the mind . . . and there are endless blocks towards money that shape our reality.


And so, even though money cannot buy happiness, it can make it much easier for you to be happy, and it can help ease your stress. And, mostly importantly, as you know, stress can affect the most precious thing we have: our health!


Still some people will push and push to try to make money, and because they are out of alignment, it requires a lot struggle and strain to make more money, and that has a negative effect on health.
For that reason, one of Brandy's favorite quotes is this: When asked what surprised the Dalia Lama the most about humanity, he answered: "Man. Because he sacrifices his health in order to make money. Then he sacrifices money to recuperate his health."
It's surprising how true this statement really is! AND how often there is an imbalance between these two topics.


And, for some, as they are working on self-healing, they don't realize that stress and negative energy towards money can be the primary energy blocking their optimal health!


The subject of money and success is a top stressor Brandy sees especially in the spiritual community that continues to perpetuate negative worrisome energy. While many people try to tell themselves money is not important, the reality is in our world we cannot live without money.


Other statements Brandy commonly hears are:
"Money is not spiritual." (My take on it is: "If it is spirit-full, it's spiritual!" Meaning, with a spirit-filled heart, money is very spiritual.)

"I am waiting on the universe to provide money for me." (The reality is that most people are out of energetic alignment with money, though they feel they are waiting on the slow universe to assist.)

"I don't feel like I deserve money."

"Yes, lack of money is a stress, but I am ok without it."

Have you manifested the money needed only to lose it? Or have "something" come up?

The list goes on…



If you have found yourself thinking any of these things, or in a place of feeling like no matter what you do, abundance seems illusive, then you will want to make sure to listen in and be amazed.
WHY IS MONEY IMPORTANT TO SELF HEALING?
If you have seen Brandy's work, you know that she is most known for her mind-blowing results with self-healing through energy!


After Brandy's own healing journey, her heart's desire has been to share with people how they too can understand energy and self-heal. Not only was she able to heal, Brandy developed an ability to understand and connect with energy on a level that is virtually unheard of before.


However, stress over finances time and time again can make it harder for people when working on self-healing. Or, people who set aside their health issues to work towards improving their money situation, because of course, money is needed for survival in our world. This has led Brandy to working with clients to use their energy to radically transform their finances!


For the first time ever, Brandy reveals how exactly she has been able to get these amazing results!


The very accident that Brandy initially felt took away her whole life, has given her the insight and awareness that held the keys to changing her life more than she could have ever imagined. She commonly refers to her injury as a "Life-changing Gift!" because it forced her to understand her own energy, and learn how to create an authentic shift in her life.


After her miraculous recovery, Brandy went on to use the techniques she learned to shift other areas of her life including financially. The great thing is, you don't have to go through a major crisis to receive the gift. However, if you do have health issues, understanding energy at an even deeper level and also releasing stress towards your finances can be that next step to a truly healthy life!
Just as her accident became a life-changing gift, Brandy knows that everything happens for a reason. If you are here, there is always a reason for that too…


Do you know what stands in the way of you creating the life that you want?


If you have not already created the wealth and success you are wanting in life, chances are you have a subconscious energetic block to money or success!
For many people no matter how experienced they are, it is hard for them to see their own subconscious energetic blocks, because they are exactly that: sub-conscious (below their consciousness). And, most people, who have been trying to read their own energy or who use muscle testing or various types of energetic biofeedback are actually shocked to find out they have been getting false readings!!


If you're thinking to yourself, "that cannot be possible, I am sure the results I am getting are accurate!"… I understand. Even experts who have taken Brandy's course are surprised by what they were missing out on when it comes to really understanding energy and energetic alignment!


The reality is ….everything that you want is actually available to you as you align your energy to it! Right now— in this very moment. I know it might seem hard to believe but after going through my own experience and working with thousands of clients, I have found the KEYS to truly breaking through.


After working with Brandy, people report:
Rapid shifts in their energy.

Bids/Jobs or brilliant successful ideas coming through!

Feeling more in love and empowered in their life than ever before.

An eye-opening understanding of energy and how it works!

A whole new level of being able to see what they are in alignment with!
Item 1
Special LIVE 4-Week Fast Track Money, Prosperity & Success Package

STARTS TUESDAY APRIL 21, 2020 and you get a choice between the Noon Pacific or 5 p.m. Pacific Time


Dates: April 21, April 28, May 5, May 12
Join Brandy on a personal journey of expansion and deep connection with the universe and your energy to help you consciously create the life your soul deserves to experience.
She will be there every step of the way to answer all of your questions on the group calls each week and also guide you to those incredible "aha" moments.
During these interactive group calls, you are also welcome to ask any questions you would like that pertain to your specific situation to help you identify and overcome your own inner blocks.
NOTE: On every call you will be given the opportunity to get your personal questions answered. If, after the 1 hour of the call is over, and you still have questions, Brandy will remain on the call to make sure your personal questions are answered as the goal of this program is to serve you!
During the 4 LIVE group coaching calls you will learn:
Healthy ways to get in energetic alignment with prosperity, abundance and success.

How to identify your own blocks that hold you back.

Common energetic blocks and how to overcome them.

Energetic blocks that show up that cause people to gain money, and lose it shortly afterwards.

We will do group exercise to release energy and bring in powerful new energetic patterns.

Discover the Mind-Body-Soul Keys for conscious creation, abundance and success!

Understand manifesting, health, and energy at a whole new level!

Learn key insights to shifting energy that Brandy has used with others to help them create rapid financial shifts!
Prepare to be amazed, advanced and awakened at an even deeper level!
Item 2
PDF Power Packs & Call Recordings
Following each call, you will receive a pdf to assist you in retaining the information and further implementing it in your life.


You will also receive a recording of the Group Call.
As part of this 4-week training, you will also get access to the below mp3s:
Morning Meditation – mp3

Evening Meditation – mp3

Success Reset Activation/Meditation – mp3
"Brandy, within 24 hours of doing a session with you around my hot button issue about money, I had a client say 'yes' to a $25,000 bid!" ~ Randy P.
"I have been around the world working with the greatest intuitives, psychics and energy workers seeking truth, healing and enlightenment, and I have never seen anyone with Brandy's abilities. Brandy reads energy like most people read the yellow pages. Truly incredible." ~ F.D. – Peru

"Most simply put, meeting you has been life changing on every level of my life. Thank you and God Bless!" ~ Sara, Fresno
Brandy Gillmore is a world-renowned speaker who is most well-known for her discoveries in healing and working with the mind. Due to her ability to demonstrate back-to-back physical healing results using only the mind, Brandy's work is quickly gaining momentum and captivating audiences worldwide. She has been featured on stages internationally and has given a mind-expanding TEDx talk where she shares her own incredible healing journey.


Since her miraculous recovery, she has been working with top celebrities, Olympic Athletes, CEOs and groups of people worldwide sharing her cutting-edge discoveries. She is also the host of the Heal Yourself Change Your Life Podcast and is being featured in several new upcoming documentaries.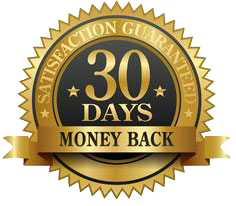 30-DAY UNCONDITIONAL MONEY BACK GUARANTEE
If you are not 100% satisfied that this investment will assist you in your personal development, then you can contact us within 30 days of purchase for a full refund with no further obligations or commitments on your part. If you have any questions, please contact us at: support@elevatedexistencesummit.com