Adios Anxiety, Bye-Bye Pain!
Do you know anyone who has suffered with a condition, maybe joint pain, anxiety or depression, chronic fatigue, binge-eating, migraine headaches, insomnia, or some other type of pain, and they've seen a conventional medical doctor or a "natural" healthcare practitioner and followed their professional advice, and…POOF…their symptoms disappeared?


Is that the total opposite of you?


Have you tried everything, seen all the specialists, followed all their recommendations but your pain hasn't budged?


Have you been struggling with your condition for so long that you or people around you are starting to think its all in your head?


Through her work Debora teaches people it's NOT all in their heads . . . not to give up hope . . .it's not their fault . . . there is a reason . . . and healing can be easier than they think!
Item 1
"How to Live Pain Free" – Find and Remove the Hidden Reasons for Chronic Pain, Depression, Anxiety, Trauma and More! (MP3 Experiential Masterclass)
(Retail Value: $197)

Pain is not your problem!
Pain is your friend!
Your pain is trying to tell you something! Until you listen, it will continue to show up in increasingly more attention-getting (and painful) ways. It will not stop until you get the message.
Are you ready to be guided in how to listen and what to do about it?


This is true if it's physical pain, depression, anxiety, trauma, struggles with weight, digestion, yo-yo dieting, emotional eating, money pain . . . the list goes on and on!


During this Mp3 Masterclass Debora will be sharing with you the 3 exact steps you must take if you want to learn to live Pain Free and get your Energy and Life on the healthy, high-vibe, joy-filled track.


Debora will reveal the #1 mistake you're most likely making that practically guarantees that your pain and symptoms will never leave.


And most importantly you will experience for yourself a live session of her world-renown healing method: The Biofield Healing Immersion®.


The BHI method has been shown in a Subtle Energy Science Research Lab to deliver a DECREASE in pain (including Emotional Pain), and other symptoms of dis-ease, PLUS an INCREASE in Energy, in less than one hour, that is 5 times greater to other healing methods including Acupuncture.
Experience for Yourself why thousands of people around the world in 150 countries have reported eliminating their chronic pain of all types, including depression, anxiety, fatigue and trauma,… even things like binge-eating and losing weight without trying or giving up the foods you love!


A complete paradigm shift as to how health and healing works!
You will discover:
The Hidden Message in your pain

Why healing does NOT have to take a long time

Why healing is not difficult and may be much easier than you think

What true healing requires (Secret – it's not figuring out HOW to get rid of it)

How to heal without taking drugs, supplements, pills, potions, lotions, PT, or giving up the foods you love.

How to heal Trauma without Re-triggering the past trauma or needing years of talk therapy

Why pain and symptoms are your Friend and trying to do something positive for you
Item 2
LIVE PAIN FREE E-WORKBOOK
(Retail Value: $49)
Follow along in writing as you go through the Live Pain Free Audio Masterclass (Item 1).


As you write down your answers to the workbook questions, you will access an additional area of your brain and more deeply Imprint new information and new awareness.


This workbook was designed  by Debora Wayne to help you to Discover, UNcover and Release the hidden messages in your pain and symptoms!


Tap into more of what is currently UNconscious and hidden from your view and help you to move forward into greater ease, joy, and freedom!
Item 3
"ADIOS ANXIETY" an Interactive, Experiential Masterclass 2-Hour Class )MP3 downloadable to any device)
(Retail Value: $247)
This class is for you if:
You have been suffering from anxiety, panic attacks, overwhelm and fear

Are worried about your future a lot of the time

Trouble sleeping

Worry about how to get rid of your anxiety and fear

Feeling out of control and you want a solution
It's time to say Adios to your Anxiety!
In this dynamic pre-recorded Masterclass, Pain-Release and Energy Healing Expert Debora Wayne reveals what she discovered — after working with tens of thousands of people in over 150 countries — that lies at the root of anxiety, and what you must start to do NOW to stop this pattern at once!


The program will open you up to the possibility of leaving your anxious days behind. Not everyone experiences immediate total relief, but many people do, and almost all share they finally receive a new solution and finally feel relief and hope, and that their anxiety symptoms noticeably shift, lessen, and lighten from the first time they listen.


Filled with Tips and Techniques designed to Stop Anxiety in its Tracks and Re-create a NEW You

Clear Limiting Beliefs and "Myths" about Anxiety

Release the Roots of your Anxiety" 

Practice Debora's "Smashbox" Technique for deleting Anxiety and any painful memory or Trauma from the past

Reprogram your Body, Brain, & Nervous System for Greater Ease and Comfort

Understand the Metaphysics of Anxiety & How to Re-pattern your nervous system to bring Balance back

Use Sound, Movements, & Vibration to Replace Anxiety with Serenity
Item 4
Biofield Healing Immersion® Session + LIVE Q & A GROUP CALL WITH DEBORA WAYNE – Friday, May 29 at 12:00 PST
(Retail Value: $997)
This is an exclusive opportunity to work with Debora herself, LIVE, in a small group setting and have her eyes, ears, and intuition directly on you!
Ask Debora your toughest question and let her help you personally to FINALLY break through the blindspots that are keeping you Stuck and Blocked!

During this special opportunity, just for Elevated Existence Summit listeners, you will learn, shift and heal faster as part of a group than you would with Debora alone!


Debora's experience has shown how the universe ALWAYS brings the perfect right people together for these group calls.

This Live Call will be recorded and made available to each participant and you will benefit even if you cannot attend live.


You will experience for yourself directly from the Founder….The Biofield Healing Immersion® method which has been called "a Miraculous Method" …."the most powerful and fastest path to healing pain and suffering of all kinds!"
Item 4
BONUS: Ask Debora Anything (PDF Questionaire)
Fill out this Brief Questionnaire and ask Debora your TOUGHEST question!


Debora will review this personally and you will receive her recommended next step to remove your blind spots and live Pain and Dis-ease FREE!
"Debora Wayne's programs using the Biofield Healing Immersion® method have changed my life for the better in many ways.I have had diabetes and been insulin dependent for 30 years, taking 2 different types of insulin. After simply watching Debora's You Tube video and attending her one-day online event, my blood sugars began to drop dramatically. In 6 weeks I no longer needed one of the insulins at all and I have lost 20 pounds! (Latest Update – Lost 70 lbs)! I had at one point been in a wheelchair because the pain was so severe and I can now walk 2 miles at a time! I feel better than I have in years and the neuropathy in both of my legs is gone. Biofield Healing is amazing!" ~ Laurie, San Francisco, CA
"After my second Biofield Healing session….I woke up in the morning and I had no more pain! I came out of my shell and I was full of energy, vibrancy, and life! It was amazing." !" ~ STEVE
"I experienced a profound healing from Fibromyalgia with Debora Wayne. After 20 years of symptomatic pain, I could feel the sources of this autoimmune disorder being pulled from my body during her session. The flare up I was experiencing has remained in remission since I received her gift of energy work. I highly recommend anyone with Fibromyalgia, other related auto immune disorders, or chronic pain, to seek her loving intervention."~ Maryann Encinitas, CA
"I had struggled with binge-eating for years. The more I restricted and tried to control, the more I binged. I knew that there was a place just as there was when I was a kid where I didn't have to restrict anything. I could just eat when I'm hungry and eat what I want and stay calm and thin! Debora helped me get that back. Debora helped me to challenge my limiting beliefs and with her Biofield Healing Sessions, and something lifted week after week. I suddenly realized that it had been WEEKS since I had last binged. I couldn't even remember when that was! It feels so good to no longer be afraid of food but instead eat well, eat in moderation, and enjoy it! I hope that everyone can find this peace with food and not be afraid of food. Thanks Debora!" ~ F.M. St. Paul, MN

"My Asthma is entirely gone after only one session with Debora. Normally I needed to use an inhaler every single night at bedtime, but I've never needed it again since the first session. In addition, I've had joint pain for 15 years which was also totally relieved after just one session. I've been sleeping like a baby for the first time in years. I'm so relaxed, I just love it!" ~ Suzy H. San Diego, CA
"Debora's power was so great! I had chronic fatigue and guess what? It's gone! I am so thankful and grateful, words cannot express?" ~ Helen Ichikawa, Japan
"My life has completely changed for the better. I feel like another person making choices out of love and being present for everything. After working with Debora I look healthier, sexier, and stronger! Now I also eat healthier and make smarter choices in my food intake and in all aspects of my life. I have learned and transformed more in the last 6 months since I started my first class with Debora than in the entire 40 years since I was born…thank you so much!!" ~ Gina Riverside, CA
"Most awesome, helpful and beautiful class I have EVER taken. Debora's mentoring and Biofield Healing work is nothing short of miraculous.I received relief from decades of pain both emotional and physical pain. Session B produced a multi-dimensional unfolding into all that I am and all I can be in my highest good. Who wouldn't want that?" ~ Judy Artist, Author
"It's not an understatement to say that Debora Wayne has given me back my life! I had been very ill for almost six years with Chronic Fatigue Syndrome. The illness forced me to leave my dream job and retreat into rest. The symptoms were miserable. I felt trapped. I tried dozens of other doctors, practitioners and healers without significant or lasting gains. After the first session with Debora, I became energized and vital in a way I hadn't felt for six long years! I went hiking up a mountain the very next day… miraculous things happened. The insomnia went away, I'm participating in activities, exercise, and work for much of the day, I also feel more peace and joy than I have in years! Debora's work is extraordinary. Her sessions healed me of an ailment doctors called incurable, and I feel like I've gotten a second chance at life. I'm so grateful to Debora's unsurpassed skill, caring and insight." ~ Rebecca T. San Diego, CA
Debora Wayne, founder of The Biofield Healing Institute® is an internationally-known energy healer who specializes in helping to rapidly find and remove the hidden root causes of Chronic Pain, Depression, Anxiety, Trauma, Battles with Weight, Binge-Eating, BurnOut and more. Since recovering from her own "health hell" over 30 years ago, Debora has been immersed both personally and professionally in the Healing Arts. She has personally helped tens of thousands of people in 150 countries to remove their pain, restore their energy, and get their lives back on track.
Debora is the #1 Amazon Bestselling Author of "Why Do I Still Hurt? She has earned degrees and certifications in Psychology, Hypnotherapy, & Chemical Dependency Counseling, has 30 + years practicing and teaching the Art of Meditation, is a nationally recognized Fine Artist, a former professional Modern Dancer, a Certified Yoga Instructor, Reiki Master, and founder of The Biofield Healing Institute® where she trains practitioners in her leading-edge method known as Biofield Healing Immersion®.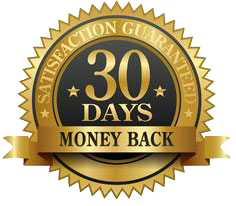 30-DAY UNCONDITIONAL MONEY BACK GUARANTEE
If you are not 100% satisfied that this investment will assist you in your personal development, then you can contact us within 30 days of purchase for a full refund with no further obligations or commitments on your part. If you have any questions, please contact us at: support@elevatedexistencesummit.com