Dee Wallace Ultimate Conscious Creation of Money Package
Dee Wallace began her channeled healing work over 20 years ago when she dropped to her knees after her husband's sudden death and asked for a way we could "heal ourselves."

Seconds later she received her first message: use the light within you to heal yourself. She has passionately been teaching the art of self-creation ever since.


In this package, Dee put together everything you need to consciously create and ignite the flow of money, success and abundance in your life!
Item 1
Money, Success & Flow
(Retail Value: $90)
This item packs 4 powerful programs into 1! It includes:


I AM MONEY 2-HOUR VIDEO CLASS

This is an awesome on camera presentation through Dee's channel that gives you EVERY piece of info you need about creating money. Money is an emotional creation! It is love! It is energy! And you want it more than you know. Allow yourself to accept that, and know YOU have all the control over what your consciousness does with the money.If you are worried about money, you simply are not creating a greater life for yourself. Your focus is pulled to survival. Get on top of your beliefs about money, and get your power back! You are here to create much more than financial worry. This will blow your mind!

SWEET SUCCESS 2 HOUR VIDEO CLASS

This taped on-camera channel will astound you with information about success, what it really is, and how you are the creation of it before you take ANY action! As always, Dee's channel invites you to see beyond your mental minds into the world of all possibilities. If you have "been trying" and not seeing much success, there are definitely answers here to shift that!

8 STEPS OF CREATION VIDEO CLASS (and BONUS PDF)

As the title states, these are the 8 steps in creating absolutely anything!! If one of these steps is eliminated, creation is sabotaged in some way. Know them, live them, be responsible for them, and watch your life change!

RECEIVE: OPENING THE FLOW mp3 CLASS

Today, the opportunities to receive are alive and possible as never before … if we are creating the energetic atmosphere to allow it. As you know, giving and letting go is an important part of receiving and letting in. And there are many sneaky, old patterns and quiet hiding beliefs that are keeping you out of this glorious balance of masculine and feminine that might be limiting the openness of flow. Join Dee, and bring together the awesome power of Us, as you discern the highest information to blow this wide open!
Item 2
Money Makes the World Go Round mp3 Class
(Retail Value: $50)
The woman who changed Dee's financial life spent 2 amazing hours with Dee and listeners as they unraveled financial blocks and opened up money flow!


Marilyn Jenett is a renowned prosperity mentor who helped direct Dee to financial expansion. She combines a spiritual and pragmatic approach to manifestation and abundance with techniques that will help you shift dramatically and have "the Universe on speed dial."
Item 3
Personal E-Mail Channeled Message from Dee on
YOUR Biggest Block to Making Money
(Retail Value: $150)
Dee will email YOU a channeled message regarding what is YOUR personal greatest block to making more money in your life! This is equivalent to a 30-minute session with Dee!
Item 4
How to Change the Brain Through Conscious Intention mp3 Class
(Retail Value: $50)
Join Dee, The Channel, and April Molner (Licensed Marriage and Family Therapist, Primary Therapist/ Clinical Case Management Consultant/ Clinical Consulting, MMS CASE MANAGEMENT LLC) to create the most powerful intentions and concrete steps to FOCUS your DESIRES.


You will discover:
Why does the brain keep focused on the past and our limitations

What is the easiest way to retrain our brains?

Why does fear limit the brain, and what is the best tool to bring our brains past fear into empowerment?

Why do our brains believe we are not our own creators? How do we retrain that?

How do we create brains that trust that We are the authorities/higher powers that create miracles?

How do we use our brains to enhance the electrical signals of creation and intention we put out to the Universe?
"After we cleared my fear that my business was moving too fast, I immediately got calls from two news reporters who wanted to do stories about our website! Thanks, Dee we did it!" ~ LS
"After doing the work, I wanted to share the good news. I received a $12,000 raise last week at the low-paying job I started 2 ½ months ago. My employer is taking me permanent next month and I'll have insurance coverage by the end of October. Thank you for all your help!" ~ Karen
"Dee, Thank you for all of your fantastic and loving work! I've really begun to understand the true power of love to create the life I want to live. I've been on this journey to consciousness for a very long time and finding your work has been the most revolutionary of all"~ J.P.
"This work has changed my life in every way. I am happier, healthier and creating more everywhere in my life. Thank you for teaching me how to use my power." ~ S.S. Kansas

"This conscious creation stuff is AMAZING. I cannot believe I was waiting for everyone else to do it for me and I was the answer! Thank you, Dee, for the authenticity of this work. I am living the talk, and life is fun!!" ~ W.R. Pennsylvania
Dee Wallace
Healer, Speaker, Author
Dee Wallace is an internationally known actress with 140 films and TV credits, 5 series and hundreds of commercials to her name. She is also an international healer, speaker, author and radio show host. Her I-M system of healing looks deep into a person's energy to reveal the blocks, fears and belief systems holding them back. Wallace focuses on the ideals of self-love, self-responsibility, self-empowerment, and conscious creation, which she has taught in workshops all over the United States, Canada, China, Japan and throughout Europe. She conducts daily private sessions from her home in Woodland Hills, Ca.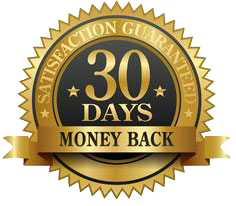 30-DAY UNCONDITIONAL MONEY BACK GUARANTEE
If you are not 100% satisfied that this investment will assist you in your personal development, then you can contact us within 30 days of purchase for a full refund with no further obligations or commitments on your part. If you have any questions, please contact us at: support@elevatedexistencesummit.com