Item 1
A 45-Minute Private Session with Evalena Rose
(Via Phone or Zoom)
Retail Value: $112.50
Individual Sessions with Evalena Rose are heart-centered audiences with Spirit to help you work through wounds of past lives, release pain from childhood and find the answers you seek!


She is a channel for The Council of Twelve, which includes many light beings, including Melchizedek, Babaji, Christ, Mary Magdalen, St. Germain, Metatron, Aphrodite and Isis.
Many Ascended Masters and Goddess archetypes join the session, depending on YOUR needs. For example, Goddess Kali facilitates clearings of past trauma, other lifetimes or dark energies, and the Divine Mother is invoked in deep healing and inner child work.


"The Council weaves answers to your questions with insights about people, practical solutions, and business guidance."
With roots in mysticism, spirituality, recovery, and emotional healing, Evalena's work helps you heal core wounds and draw all of your energy into current time to fully access your true power.
She guides you to release held emotions and access spiritual resources to transmute patterns from childhood or past lives.
Being an empath and intuitive channel helps Evalena discern which rituals, visualizations, embodied movement, or emotional releases will bring you freedom!
Evalena begins by asking you what you'd like from the session and for background information. Using an invocation to create a sacred circle of light, she ensures you are collectively working with the rarefied energies of Ascended Masters.
They call in your Higher Self and those guides from exalted realms who are versed in the very expertise your questions require, and the combined wisdom is spoken through Evalena and recorded for you!
Using her amazing ability to release past lives and cords, Evalena Rose can help you transform fear and anger to pure love from Spirit. Her energetic clearing has the power to clear your body quickly, release emotional patterns, and remove trapped, stuck energy from your cells and organs.
NOTE: You will receive an audio recording of your session with Evalena!
Item 2
10 Guided Femfesting Session Audios
Enjoy all 10 of these guided Femifesting sessions that you can use repeatedly to gain guidance on the path to your fully actualized future in each area covered. Evalena will guide you to sit with your brightest Future Self to feel the power of your dreams in action, the resultant confidence, competency, achievement and fulfillment felt.
As you sit with this loving, happy, clear Future Self, you gain insights into how each of your concerns work out to the best outcome. Because there is no time, this future reality already exists and can inform your present.
Once you've relished in your desires already fulfilled (in the months or years ahead of you), you ask Future Self how s/he got there and get to see the best paths to take.

Specific concerns can be addressed by this part of you that has already solved those issues, so you feel capable of making the most effective choices. Then you ask Future Self to guide you, and they become a resource in your unfolding life.
Here are the 10 sessions you will receive:
Radiant Health and Vital Well-Being, Moving Beyond Health Challenges
Evolving a Wealthy Life that Generates Prosperity and Abundance
Understanding Your Life Purpose
Succeeding in the Career of Your Dreams
Sustaining Healthy Relationships in All of Live
Satisfying and Lasting Love and Intimacy
Activating Your Spiritual Evolution
Creating a Balanced Live with Leisure and Play
Developing a Life of Travel and World Citizenship
Enjoying a Peaceful Home in which All Flourish
Item 3
BONUS: Chakra Clearing and Self-Love Meditation mp3

Prepare yourself for a powerful experience as Evalena guides you through an extraordinary visualization process of grounding deep into the earth, releasing old roots to sink new ones deep into a crystalline structure in the earth.
Breathing in a radiant river of Light, you learn to energize and nourish each of your chakras and come to deeply inhabit your core.

Evalena guides you in clearing cords to others, activating and potentiating each chakra, while learning their colors and qualities.
This meditation invites you into a loving relationship with yourself, the Beloved within, and the Divine Beloved, while releasing others' energies and fully inhabiting your own seat of power.
A favorite among all of her meditations, this is set to music by Hans Christian.
Evalena's Wisdom Comes from Beyond This World
"Evalena is a spiritual teacher whose wisdom comes from beyond this world. Her channeled readings are insightful, supportive, and profoundly valuable. Evalena brings through the bigger picture and practical options you can immediately utilize."~Anodea Judith: Owner of Sacred Centers, Author of "The Global Brain"
Working with Evalena Is Like Hitting the Fast Track to Integrative Healing
"She is so humble in her work, yet we have accomplished so much together because she is so in line with spiritual support. The levels of healing I have received in working with Evalena is beyond what I have ever experienced in traditional psychotherapy, and I think the way that she channels comes from the purest heart of hearts. Her shamanic expertise, somatic and therapeutic knowledge, as well as the beings of light who work through her are powerfully transformative, and I am so grateful to have found her to help me in my healing process." ~ Melanie
My Life Literally Changed as a Result of this Work
"Evalena created such a safe space for me that I was able to heal some long-time wounds around men, intimacy, and self-esteem. My life literally changed as a result of the work we did together. I've learned to say yes to life instead of no to everything, thinking I was protecting myself. I show up in a much bigger way in the world now, I'm way more effective and happier. I can thank Evalena enough!" ~ Dot
"Most impactful, profound counseling ever! Evalena is a highly skilled therapist who creates a safe, loving space where you feel comfortable getting to core issues holding you back. She instinctively knows exactly when and how to prod in her gentle, loving way"~ T.S., CA
"Evalena is truly a gifted soul who always demonstrates the utmost integrity and wisdom. I have seen her for years and consider her an invaluable asset to my life on many levels. She has helped many of my friends and family, with extraordinary results." ~ S.D.
"Evalena is an expert therapist for mind, body and spirit. She integrates a plethora of modalities to reach into your core and help you integrate life experiences and gain a sense of wholeness and oneness with the divine. A true medicine woman/shaman." ~ K.P.
"So appreciate your skilled and insightful therapeutic work with us as a couple! Thank you for your gifts of guidance and wisdom." ~ Debra and Steve
"Evalena truly walks her talk, living and breathing the balance and love she helps others find." ~ J.B.
Evalena Rose, M.A
Evalena Rose, M.A., The Alchemy of Love, has offered counseling and therapy to individuals and couples for 40 years. She blends metaphysical and therapeutic practices with healing work that is multi-dimensional and transformative.
Rose channels The Council of Twelve, co-creating deeply therapeutic and life-affirming sessions and has extensively studied alternative healing, body-centered therapies, energy balancing, soul retrieval, Tantra and recovery from abuse and addictions. The Council of Twelve, one of the ancient Councils of the White Brotherhood of Light, includes Melchizedek, Christ, Babaji, Mary Magdalen, St. Germain, Metatron, Aphrodite, and others.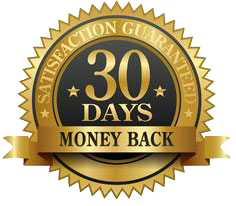 30-DAY UNCONDITIONAL MONEY BACK GUARANTEE
If you are not 100% satisfied that this investment will assist you in your personal development, then you can contact us within 30 days of purchase for a full refund with no further obligations or commitments on your part. If you have any questions, please contact us at: support@elevatedexistencesummit.com