Do you wonder where you belong?
Are you floundering?
Do you still feel unfulfilled?
Have you reached a plateau and not sure what's next?
You're not alone…


It's a call around the world for clarity and what Lynne Brodie refers to as the longing for belonging. "Where do I really belong?" is one of the TOP desires around the globe!


BUT, when you have clarity and the answers that reside deep in your soul, your flow will shift in the direction you've been seeking.


Until you remember whom you are, this longing for belonging goes unanswered. You remain unfulfilled, unacknowledged and don't receive the recognition you deeply crave.


It's time to remember who you really are, and there's a way to get there. Once YOU remember, acknowledge and recognize you're Soul's calling . . . so will everyone else!


Are you ready to open and walk through the door of your Soul?


Get ready to tap into the billions of bits of information stored inside you and unlock the Alchemy of YOU!
Item 1
60-Minute Private Session with Lynne Brodie

Lynne will open the elusive door to your soul and provide access to the billions of bit of information stored inside of you!
As part of this one-on-one session with Lynne Brodie, you will receive:
Your Soul's answers to your questions, challenges and your soul-utions you came here with to fulfill your soul's contract

The map from your soul that guides the way forward

Lynne will remove the armour around your heart that blocks your balance and flow of energy, and in particular, your RECEIVING!

Theta Sound Healing to recalibrate your Biofield to ascend your frequency.

Learn how to have a conversation with your Soul, after the session, while the doors are open!



Chakra Healing that includes:

Work on the 12 chakras to remove negative energy and debris collected from others that is leaving you stuck, and preventing you from moving forward.

Heal each of your 12 chakras from past traumas to enable lasting relationships, break through financial barriers and unleash creativity to achieve your goals.

Cocoon each chakra in golden light to preserve and protect it.

Align your chakras to work in concert and ripple out your unspoken essence of who you came here to be.
Lynne Brodie is known as one of the top strategic visionaries and business intuitives in the world moving you OR your business off your current plateau. As a professional alchemist, Lynne combines her business acumen, with decades of ancient wisdom, proprietary energy techniques, spiritual awareness, mindfulness, neuroscience, quantum physics, bioenergetics and modern intellect. She has all four psychic gifts, is a portal for 12th dimensional energy she flows to you, is telepathic, can teleport aka bi-locate and has bi-neural audio re-patterning embedded in her voice for your bio-field. Lynne unlocks the alchemy of YOU so you have more impact using less energy. She activates your flow state in as little as 60 minutes and without mind altering substances or psychoactive drugs and is where ALL your Answers reside that you are constantly seeking.
Healing, Transformation, Invention
"Working with Lynne Brodie is so therapeutic, enlightening, uplifted and cleared some stuck patterns that had been haunting me for more than 30 years. I feel amazing, lighter, clearer and more energetic. As a result of working with her, a new business was invented that will be a new signature program for me. My body has been transformed by releasing old pain patterns that were stuck and no longer needed. I have done healing and transformational work with other practitioners and had some success with eliminating other pieces of the root cause. Lynne swept in and finished the job, clearing the remainder. She is a master at her craft and extremely professional and gifted. I highly recommend her. Do yourself a favor and experience her magic!" ~ Olympia Hostler
Core Wounds Healing
"I greatly benefited from my two private sessions with Lynne. My individual sessions were very profound. Lynne is generous with her time, very gifted mystically and works diligently to clear out old patterns from this lifetime as well as previous lifetimes. These are the patterns that block us from making progress with our lives. As I released old patterns I discovered new approaches to finding more joy and peace. During my first session with her I wept profusely as I released obstacles from an earlier part of this lifetime. This session had much to do with forgiving and accepting forgiveness throughout my life. During the second session I released much anger and competitiveness. Throughout the sessions Lynne talks for a while, and then gets very quiet to provide the healing energy. During this time (and this was a telephone session), I saw a giant Lynne, like a huge archangel hovering over me, running energy throughout my body releasing core wounds, and moving out unnecessary energy. I actually felt her touch me. We talked again and she discussed and made suggestions for positive behavior changes. After the session, when I laid on the bed for a few minutes, my cervical vertebrae quickly snapped into alignment. I released stagnant energy for a few hours and consequently felt very energetic, slept well, and awakened well rested." ~ Claire, NY
Released Physical and Emotional Energy and blocks
"My experience was so vivid. I highly recommend Lynne Brodie's awesome gifts to help you release dark energy and unwanted blocks that are liberating. Lynne's energetic field is so strong; she made it easy for me to connect even on the first session. I had an amazing and unique experience that will change my life forever. I can't wait to work with Lynne again." ~ Carmen, CA
Learned life purpose experienced a vibrational energetic shift
"For the first time in my life I felt completely at ease with a therapist. I felt her questions to me were direct, yet not intrusive or aggressive. And I was free to admit without any shame and with honesty that I didn't know the answers. She was so prompted to channel the true answers to the fundamental questions she was asking to me. She did 3 healings during our session, going well beyond the time scheduled. I now also know my life purpose!" ~ Giovanna, Italy
Gentle But Powerful!
"Lynne was right on target during a radio show call. She tuned into an emotional aspect of my situation that brought me to tears and gave me much to think about. I decided to invest in a package & have a private session with Lynne. She has a very gentle presence, but her energy is powerful. During the private session, we spoke briefly, she identified a deep core wound (which again, was right on target and brought up such grief & sadness) and then she ran energy (3 separate segments of energy work). She knows how to ask simple questions that help you connect with and articulate the very issues you need to address. During our session, I also felt the energy powerfully and differently during each of the segments. First, I felt a strong counterclockwise spinning throughout my body, then, I felt my entire womb throbbing and aching as we were releasing, and ultimately felt so very peaceful when the session was over. Thank you for the amazing work you do." ~ Natalia, IL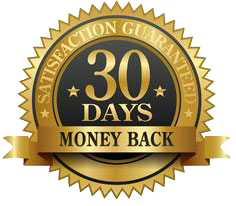 30-DAY UNCONDITIONAL MONEY BACK GUARANTEE
NOTE: No refund will be given after you have your session with Lynne. The 30-Days only applies if you have not yet had your session! If you are not 100% satisfied that this investment will assist you in your personal development, then you can contact us within 30 days of purchase for a full refund with no further obligations or commitments on your part. If you have any questions, please contact us at: support@elevatedexistencesummit.com