Do you want to learn how to use gemstones and crystals to
create your reality?
Whether its energy healing, romance and relationships, opening your intuition or becoming a money magnet, crystals can assist us in achieving our goals!
Item 1
Gemstones to Create Your Reality
10-Part Online Course
Join Margaret Ann Lembo as she teaches about gemstones and crystals, and you will learn how to use crystals to create your reality including information on Chakras, Energy Healing, Manifesting, Prosperity, Psychic Abilities and much more.


This Master Class Series features 10 recorded webcasts, each lasting between 60 and 90 minutes. A description of what you will learn in each class is below:



Class 1:
The Basics on Crystals, Minerals, and Stones: It Includes gemstone types, how to recognize various clear quartz faces and when to use them, clearing techniques, charging your stones, and how to choose a crystal for any use.


Class 2:
Chakras and Energy Healing: This class offers an in depth look at the chakras and colors, including how to recognize if a chakra is out of balance. This week you will gain an understanding of the subtle bodies and how they consciously and unconsciously create your reality.


Class 3:
Manifesting and Visioning with Gemstones: This session dives into which crystals are the best to manifest your dreams and desires. You will discover tools to help you gain clarity on what you want and how to make it happen, as well as how to use crystals to increase your courage and confidence to let yourself live the life you really want!


Class 4:
Romance and Relationships Rocks: Ready for romance? Would you like more friends? Want to love yourself more? This session reveals which gems are the best for improving all types of relationships.


Class 5:
Creativity, Motivation and Fertility Gemstones: Do you need help getting motivated? Are you ready to conceive? Conception starts before the birth of your child OR your project! We all give birth to many things, so learn how to do so with focused intent and the power of the gemstone kingdom to help you!


Class 6:
Igniting Intuition and Psychic Abilities: Are you psychic? Do you want to be? Of course, you are extremely intuitive! Learn how to recognize and trust your intuition to help you live a life filled with blessings and well-being, and, of course, which stones are great for developing on a spiritual level.


Class 7:

Gemstones as a Money Magnet: Want more money? Do you need to establish avenues for income and financial freedom? In this session, you will discover which gems are best to help you increase prosperity and abundance, and Margaret will also share her entrepreneurial skills during this workshop!


Class 8:
Crystals for Grounding, Protection, and to Deflect Negativity: This week is all about how to use crystals to help you release scattered energy and find focus and grounding to maintain equilibrium. Many gems are beneficial to deflect various types of negativity, and you will discover when to use which crystals for the various types of challenging situations and experiences.


Class 9:
Art of Communication with Crystals: Do you need courage and confidence to speak up for yourself? Perhaps you want to be a better listener or maybe you want to be heard! Either way, learn tools for improving your communication skills including hearing and receiving messages from the Divine, angels, guides, and loved ones on the other side.


Class 10:
Chakra Balancing and the Laying on of Stones: In this course, Margaret delves into various gemstone layouts to encourage balance and alignment of the gemstones. Experience a live virtual crystal alignment so have your crystals ready to place on and around your body for this experience!
"Margaret is a beautiful soul. Her events are always a pleasure to participate in." ~ Gloria F.
"This gemstone course has all the information you need to get started using crystals in your everyday life." ~ Stacey R.
"Margaret Ann makes learning about gemstones easy and fun with this Master Course. I loved moving through it at my own pace at home." ~ Jennifer T.
"I will revisit this course over and over. It is a great reference for all things crystals!" ~ Kate M.
Margaret Ann Lembo is a noted and sought after author of seven books, five decks, and nine spoken audio CDs. Her 30 years of experience encompass many facets including spiritual entrepreneurship, evolutionary aromatherapy, and the use of crystals and positive thought. In 2005 she put her aromatherapy knowledge to use and created an award-winning, and ever-growing line of Aroma-Energetic Sprays, Medical Grade Essential Oils, and Roll-On blends that are now sold in stores around the world. All of this while lovingly holding space at her conscious living store – The Crystal Garden which she opened in 1988. With her dynamic style she has led workshops and classes around the country and is renowned for her dedication to helping people focus on mindfulness and positive thought. Visit her online at www.MargaretAnnLembo.com and TheCrystalGarden.com.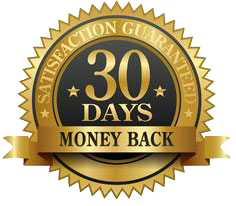 30-DAY UNCONDITIONAL MONEY BACK GUARANTEE
If you are not 100% satisfied that this investment will assist you in your personal development, then you can contact us within 30 days of purchase for a full refund with no further obligations or commitments on your part. If you have any questions, please contact us at: support@elevatedexistencesummit.com