Do you feel like you're not where you're supposed to be, off track or simply exhausted from trying so hard to make things work?


Do you feel as if you were meant for more?


Do you want a bigger, brighter, more fulfilling life?


You don't have to try so hard to make things work. Your "true self" has an easier plan and this special package will help you discover peace and true joy so you can make happiness and authentic living your daily routine.


In this special package you will get abundant tools and resources, including a one-on-one mentorship/coach session with Shannon to help you release what is holding you back so you can step into a life of more joy, meaning, passion and awe.


You'll get powerful tools and daily resources to guide you to:
Get unstuck and discover what matters most

Regain hope and faith in yourself, others, and the world

Gain the courage to actualize yourself and your deepest desires

Live with more purpose, passion, and freedom
By diving into the resources you life will transform and you will reach an unshakable inner peace.
Item 1
JOY SEEKER BOOK BUNDLE
Joy Seeker: Let Go of What's Holding You Back So You Can Live the Life You Were Made For  ($16.99)
Make happiness and inner peace a daily routine with a copy of Shannon's new book Joy Seeker. It provides uplifting tools and inspirational journal prompts to cultivate self-awareness, inner peace, confidence, and a deeper connection to your true self. You'll get over 300 pages of thought-provoking questions to help you align with what matters most and tap into a more peaceful way of living. The wisdom contained in these pages will open your mind, heart, and spirit to create a more purposeful, healthy, and happy life.
JOY SEEKER AUDIO INTRODUCTION  ($4.99)
Plus you'll get the audio introduction to of "Joy Seeker: Let Go of What's Holding You Back so You Can Live the Life You Were Made For." You'll learn how to regain hope and faith in yourself, others, and the world and gain the courage to actualize yourself and your deepest desires. 
Item 2
30 MIN ONE-ON-ONE COACH/MENTORSHIP SESSION WITH SHANNON KAISER
(Retail Value: $170)
Note: Shannon doesn't offer 30-minute sessions anywhere else anymore.
This is a special offer for Elevated Existence Summit listeners!
You'll get a one-on-one phone/skype session with International coach Shannon Kaiser. Shannon has been an international empowerment coach, business and author mentor for over 10 years.
Whether you want help in your personal or professional life, need support stepping into your dream life and running a business with your passion, or want mentorship support writing and publishing your book, Shannon will support you in stepping into a life that is authentic joyful and fulfilling.
As an international empowerment coach, bestselling author of four books on the psychology of happiness and getting unstuck and a sought-after spiritual and self-love teacher and international retreat leader and speaker, she can support you in living the life you were made for. She's committed to your fulfillment and helping you remove all barriers keeping you from the life you know you were meant to live.
In a session with Shannon you will work together to help you:
Release old patterns of negative self-talk and abuse
Address the inner critic and fear-based parts of yourself keeping you stuck
Identify and release what is holding you back so you can live life more purposefully
Discover your purpose and live with passion
Create a solid plan of action and set yourself up for lasting success
Create more abundance, joy and love in your life
If you are ready to get unstuck, gain clarity, remove fear, and live your full potential, Shannon is the guide for you!
Item 3
TRANSFORM YOUR LIFE DIGITAL GUIDE (JOURNAL PROMPTS)
(Retail Value: $32)
This gorgeously designed digital guide will help you step into the life you were made for.
You'll get 100 questions and though provoking journal prompts to guide you to connect to your true self. Discover more meaning, joy and passion in your life and make happiness your daily.
After sending love and kindness all through your body and mind every day, you will be able to connect to your true self and unapologetically live you authentic purpose!
"Shannon Kaiser is an incredible woman on a mission to help people find peace, happiness and fulfillment in their lives. Her desire to serve others shines through all of her work." ~ Gabrielle Bernstein, #1 New York Times Bestselling Author
"One of the freshest voices in mental health and wellness." ~ Marci Shimoff, New York Times bestselling author of Chicken Soup for the Woman's Soul

"Working with Shannon has been life transforming! She helped me step into the author, business woman, and individual my soul has craved for so long! Working with her inspired me to create new avenues for my business and writing to blossom! I am forever grateful to Shannon's coaching and believe it was the best investment I have made for my life and business! The accountability, support, and knowledge Shannon provided during our sessions was priceless. Thank you Shannon." ~ Hailey Lynn Rochin, Author, Life Coach
"Shannon is a business advisor, life guide, and inspirational guru all wrapped up into one incredible coach! I ended each session with a sense of calm, purpose, and determination to successfully tackle old and new goals. Our work together always included specific action items and deliverables that I could measure my progress against. Aside from the personal and professional growth and development I received working with Shannon, I also gained emotional support to successfully thrive doing my passion work. Plus, she has so many wonderful goodies and resources to offer! I learned so much from Shannon!" ~ Stephanie Dreyer, Author and founder of Veegmama.com
"I hired Shannon as my business coach and within one session and the help of a little homework she assigned me, I had my soul's mission nailed! The best part is after announcing my business's new direction; the people I am truly meant to help have been able to find me much easier since my message speaks to them on a deeper level. If you are looking to find your direction in work, life or purpose I can't recommend Shannon highly enough!" ~ Corrie LoGuidice, Content Creator, Coach, www.corrielo.com
Shannon Kaiser is the bestselling author of five books on the psychology of happiness and fulfillment, including the #1 bestseller, "The Self-Love Experiment," "Adventures for Your Soul" and new book "Joy Seeker." As an international life coach, speaker and retreat leader, she helps people trust and believe in themselves so they can live their highest potential. She's been named a top 100 Women to Watch in wellness by mindbodygreen and "your-go-to happiness booster" by Health magazine. She has also been recognized as a Must-Follow Instagram Account for Inspiration by Entrepreneur magazine and a Top Facebook Account for Daily Motivation by mindbodygreen.
Visit her website at playwiththeworld.com and follow on social media @ShannonKaiserWrites.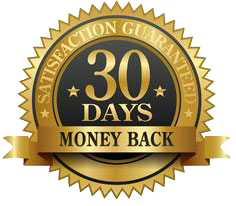 30-DAY UNCONDITIONAL MONEY BACK GUARANTEE
If you are not 100% satisfied that this investment will assist you in your personal development, then you can contact us within 30 days of purchase for a full refund with no further obligations or commitments on your part. If you have any questions, please contact us at: support@elevatedexistencesummit.com