Amy Leigh Mercree's

 Limited Time Special Offer!
Retail Value: $195
41 % Off just for Elevated Existence Summit Listeners!
Only $115
SOLD OUT
30-Minute Medical Intuitive Skype Session

Amy has been a practicing Medical Intuitive for over 19 years. As a medical intuitive she uses extra-sensory skills to intuit the cause of bodily dis-ease.
Dis-ease can be actual disease, but also smaller harder to diagnose ailments, and notably, the precursors of disease before they became known. Medical Intuitive work is great for prevention and tuning up of your health, and to discover new ways to clear health issues.
Amy looks at the energy of your body like a grid and identifies 'hot spots,' blockages, densities, and issues ready to be integrated.
The emotional, mental and ancestral origins of these issues are often discovered and Amy's wide array of original Medical Intuitive Protocols reprogram your body for optimum health.
I was blown away..
"Amy is extremely talented at what she does and her connection is quite beautiful.  I was blown away by our session!  She was super helpful and encouraging. I highly recommend her!" ~ Suzanne Adams – Author, Motivational Speaker, & Life Purpose Consultant

Amy is the real deal
"It is without reservation that I endorse Amy and her medical intuitive services. Amy has helped me out with various health challenges over the last five years, and every time Amy has come through with helpful, insightful, and actionable advice from Spirit. Most importantly however, is that Amy is able to help identify and address the root cause of health challenges, so that things can be addressed and dealt with once and for all. Amy is the real deal, don't hesitate to reach out to her. You can pay more for some better known (more promoted) medical intuitives, but you won't get more. Amy rocks!" ~ A.L.
Amy has an amazing ability
"My first initial experiences with Amy began as a healer. Amy has an amazing ability to link up to SOURCE, with clear reception (no, "can you hear me now?") and bring the spiritual INTO the REAL WORLD in such a healing, soothing understanding, believable way" ~ Aimee DeRoehn – Owner Road Home Power Yoga
I can't wait to work with Amy again!
"My session with Amy was extremely helpful, productive and enjoyable. Amy has an incredible gift, and I truly got so much information. I am now going through my four pages of notes and to dos, and it feels comforting to have an action plan straight from spirit! Amy guided me with confidence, knowledge, and kindness. Her connection to spirit is strong and accurate, and I can't wait to work with Amy again!" ~ Ali Katz 
It (is) awesome to get spot-on advice!
"Amy's expert channeling and intuitive abilities have been very helpful to me in both my health and for figuring out how to build my business in my new location in South Florida. As someone who is always being asked for help, it was awesome to actually get some valuable, doable, and spot-on advice back!" ~ Karen Rauch Carter, feng shui and healthy lifestyle designer and national best-selling author of Move Your Stuff, Change Your Life
Amy has given inspiring guidance
"Amy has given inspiring guidance that has enhanced my personal growth and helped me in the management of my life, business and family. She acknowledged my inner essence and her loving caring nature has helped me with daily decision making and brought me profound personal healing."~ Michele – President, Home Management Company
Amy Leigh Mercree
Author, Speaker, Intuitive
Amy Leigh Mercree's motto is "Live joy. Be kind. Love unconditionally." She counsels women and men in the underrated art of self-love to create happier lives. Amy is a bestselling author, media personality and medical intuitive. Mercree speaks internationally focusing on kindness, joy and wellness.
Mercree is the bestselling author of "The Spiritual Girl's Guide to Dating: Your Enlightened Path to Love, Sex, and Soul Mates," "A Little Bit of Chakras: An Introduction to Energy Healing," "Joyful Living: 101 Ways to Transform Your Spirit and Revitalize Your Life," and "The Chakras and Crystals Cookbook: Juices, Sorbets, Smoothies, Salads, and Crystal Infusions to Empower Your Energy Centers."
Amy Leigh Mercree's

 Limited Time Special Offer!
Retail Value: $195
41 % Off Just for Elevated Existence Summit Listeners!
Only $115
SOLD OUT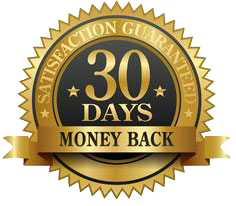 30-DAY UNCONDITIONAL MONEY BACK GUARANTEE
NOTE: No refund will be given after you have your session with Amy. The 30-Days only applies if you have not yet had your session! If you are not 100% satisfied that this investment will assist you in your personal development, then you can contact us within 30 days of purchase for a full refund with no further obligations or commitments on your part. If you have any questions, please contact us at: support@elevatedexistencesummit.com