Dee Wallace's Limited Time Special Offer!
79% Off for Elevated Existence Summit Listeners!
Retail Value: $541
Now Only $111
Sold Out
THE DIVINE CONNECTION BETWEEN HEALTH AND WELLNESS AND MONEY
Item 1
Peace: Disease, The Immune System & Wellness
(Retail Value: $50)
Join Dee for 2 hours of channeling the highest discernment and understanding around disease, the immune system and wellness AND how it affects our peace and is actually CREATED by our lack of peace.


Joy and love do not live in stress, and therefore our immune system becomes compromised when we move out of those vibrations. Play with Dee accessing the TRUTH about miraculous health and healing.
Item 2
Create Wellness Now Part 1
(Retail Value: $50)
Join Dee and Susan Shadburne, medical intuitive and channel, for an amazing two-hour journey into the specific energetic causes of wellness, and YOUR specific energy blocks and beliefs.


Wellness affects body, mind, emotions and spirit. It represents everything from money, to cancer, to powerful relationships with the world.


Let's break free in every way for this year, and begin with the most powerful core of I Am that is possible. Let's become consciously free with new, empowering information!!


Item 3
Create Wellness Now Part 2
(Retail Value: $50)
By overwhelming popular demand, please welcome Susan Shadburne, medical intuitive, back again for personal readings and new collective information.


If you heard the first January webinar with Susan, you know you want to be here again! And I will be bringing in new information about THIS community, and why so many readings lead to similar information. There are cutting edge insights here, and I am excited to serve as many as possible while we expand this amazing work!


Item 4
Dee Wallace and Dolores Cannon – An Integration Workshop-Past, Present & Future Lives
(Retail Value: $297)


This empowering two day event was created to give you absolute clarity on how your lives in the past, present, and future creation are all intertwined. It will enlighten you with the highest discernment on how your individual purpose coincides throughout lifetimes, and the power you have RIGHT NOW to create the You, the Reality, and the Future you desire.


We hope that you will experience this empowering journey into the understanding and creation of energy, and our unique role in it.


Item 5
A PERSONAL CHANNELED EMAIL FROM DEE
(Retail Value: $150)
Dee will consult with her "Channel" and e-mail you the highest thing YOU individually must bring into alignment so you can create health and wellness in every subject of your life, which impacts money, physical and mental wellness, and wellness in relationships!
Incredibly Powerful and Enlightening
"When you / the channel told us to think of ourselves as "peaceful creators" instead of warriors it led to a big energy shift. Incredibly powerful and lightening – like a huge weight was lifted off of me. You are so right – the "warrior" label that I had thought of as empowering implied I was fighting against things.  Now all that energy can be directed to create peacefully what I want to see in the world. THANK YOU!" ~ L.
A Gift to Our Planet
"Thank you Dee for the gift of your powerful webinar! The frequency that was brought in was very high and pure! With every question brought in it went higher! Truly a gift to our planet at this time!" ~ P.M.B
Most Empowering Webinar Ever
"Dee. You and the Channel and your team ROCK! That was the most empowering
webinar ever! I'm sitting here in gratitude creating and living my beautiful life. Thank you for your generosity. Am the Field and Flow of Sweet Abundant Life. And so it is!" ~ M.
I am a Different Person
"Dee, I just wanted to tell you how much you have helped me, your weekly podcasts, daily messages, webinars, channeled messages and the session we had together. I look forward to every Sunday because I know that I get to hear your beautiful messages, whether I am able to attend live or listen later. I am a different person every time I hear you speak or receive another message. I want you to know how much I appreciate you and love you. I often express my gratitude to you and the Channel for helping me find myself. I was lost for so long and finding you almost a year ago changed the course of my life" ~ L.M.
Dee Wallace is an internationally known actress, best known for her role as the mother in Steven Spielberg's E.T.! She has appeared on every major network and talk show, including Oprah and The Today Show. Dee has authored five books on the subject of self-creation: "Conscious Creation," "The Big E!," "Bright Light," "Getting Stuff" and "Wake Up Now!" She conducts a live (call-in) internet radio show each Sunday morning at 9 AM Pacific, and offers monthly webinars on a variety of creation subjects.
Dee conducts private sessions from her home in Woodland Hills, California via phone. As a much sought-after speaker, she has spoken at numerous national and international venues including the Love and Harmony Forum in Japan, The Dillon Lecture Series, Unity Temple, The Kansas Film Commission, and asked to speak in China, New Zealand, Amsterdam, Australia, England and all across the United States and Canada. 
Dee Wallace's Limited Time Special Offer!
79% Off for Elevated Existence Summit Listeners!
Retail Value: $541
Now Only $111
Sold Out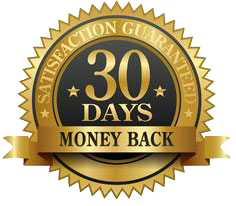 30-DAY UNCONDITIONAL MONEY BACK GUARANTEE
If you are not 100% satisfied that this investment will assist you in your personal development, then you can contact us within 30 days of purchase for a full refund with no further obligations or commitments on your part. If you have any questions, please contact us at: support@elevatedexistencesummit.com