Dipal Shah's Limited Time Special Offer Package B!
88% Off for Elevated Existence Summit Listeners!
Retail Value: $2,695
Now Only $333
Sold Out
In Package B you get EVERYTHING in Package A:
ITEM 1:

Quantum Body Awakening Upgrade Karmic Grid Finances

ITEM 2:

Quantum Body Awakening Upgrade Karmic Grid for Health

ITEM 3:

Quantum Body Awakening Upgrade Karmic Grid for Relationships

ITEM 4:

Quantum Body Awakening Clearing Ancestral Karmic Liability

ITEM 5:

Quantum Body Awakening Clearing Shadow Self and Shadow of Spiritual Interferences

 

ITEM 6:

Quantum Body Awakening 24/7 Remote Karmic Debt Healing for Life

 

ITEM 7:

Remote Karmic Healing on Relationship, Health, and Finances for your Family Members up to 4 members for 90 days

 

ITEM 8:

Silent Karmic Remote Healing Session

PLUS a 30- Minute One-on-One LIVE Karmic Clearing Session with Dipal!

Item 9
30-Minute One-on-One 15 Dimensional Karma Clearing Session with Dipal Shah
(Retail Value: $297)


15th Dimensional Karma Clearing for 30 minutes Will Help You: 
Integrate Quantum Body Awakening High Frequency light and coding within your whole being through the 15 levels of awareness, hara line, chakras, and energy field.
With this healing your life can change quite drastically!
You will begin to attract new people, places, events, opportunities, possibilities, relationships. As a master creator you will feel this new reality you live in and create more in your life for you and your lineage.
Dipal will dissolve only the old karmic imprints that are not in your highest good by connecting with your karmic Grid though the 15th dimension. She will scan through the deep layers of your cells and see how much is alloted, accumulated, present and future karma affecting you in this lifetime.
Once she gets the percentages of how many karmic imprints there are, Dipal and her guides team start the clearing. They need to bring your past energies to completion then you can start to create new seeds that we can nurture consciously with thought forms and actions.
Clear and reconnect the Personal Blueprint and DNA Blueprint
Clearing Karmic imprints and all 15 levels of Awareness to help illuminate consciousness that is tailored to the unique energy and vibration of your soul at this time
Clear all walk-ins, dark energies, portals, wormholes (passageways or tunnels) attached to your 15 chakras as well as outdated beliefs that are no longer aligned with your Souls' current Divine Plan
Cleared and Healed My Health Issues
"Dipal's healings have played a huge role for my family. When I chose to do this 15D Karmic clearing within 30 minutes Dipal found the karma I was stuck in and cleared it. This also helped to heal a health issue I had for years. I then decided to do a karmic clearing for my children. That has been profound as my little one no longer has ADHD and my older one is no longer taking anxiety medication." ~ Pooja
You Will Start to Heal
"I never felt like myself. I felt as if someone was controlling me. Dipal even mentioned before I said anything that I look like a puppet with strings controlling me. That is what I have felt like for 45 years now. I felt like I didn't belong here. I knew I was uncomfortable in my own body, but never really realized how much until I started to peel the layers. With Dipal's 15 Dimensional Karmic Clearing you can bet that you will start to heal. When you think there is no hope I promise you there is. Don't pass this opportunity. Every chance with Dipal is a chance from the Divine to heal." ~ P.K.
Worked in 24 Hours
"I was having issues with my landlord and needed to move immediately. I couldn't find a home that I was happy with. Immediately after my Karmic clearing session my realtor called me and within 24 hours I found the house of my dreams and it was the price I wanted." ~ Dena
Something Lifted
Heart & Diabetes Under Control
"I am aware in many lifetimes I was abused, persecuted, and abandoned. I felt it in this lifetime too. Ever since I was a child I was depressed, anxious and deprived of love. My father was an alcoholic and very angry man. I was one of 4 kids. I had a lot of responsibility and was very empathic even as a child. I started to have heart issues, diabetes, neuropathy and fibromyalgia. With Dipal's help my heart issues are under control, my diabetes is under control and I do not have any more numbness and burning in my hands and feet. I have less pain than I ever have and it is all thanks to this Angel that came into my life at the perfect time. I am ready to live again."~ Florence
I Have My Life Back
"Being in an abusive relationship and finding abusive narcissistic relationships was always my thing. I lived most of my life lonely, fearful, and sad. I never understood why I attracted these types of people until Dipal explained my Karmic ties, agreements and the contracts I had made with these people in a past lifetime. She helped me recover from painful cycles and re-energized my entire pelvic region that had been shattered for so long. I am so grateful to Dipal and Her Guide Team. I feel like I have my life back and am so much more happier than I have ever been." ~ Suma
Worked in 48 Hours
"My son wanted to move into a preowned home. The owner was giving him a hard time. I consulted Dipal and she removed all Karmic blocks from the Karmic Grid. Immediately within 48 hours my son announced he will be moving in within a week. I am so grateful for Dipal's healings. " ~ Sara
My Body Responded Beautifully
"My mother was very depressed and in an abusive relationship when I was in her belly. I had no idea for a long time what she had been through until health issues that I suppressed for years became an addiction to antidepressants, ADHD and extreme panic and anxiety. I also can't stop my compulsive bad eating habits. I blamed myself for the most part and didn't know which way to turn as I had tried everything. I didn't understand why I had such bad luck with my health. I was bullied, beaten and raped as a young child and teen. never spoke a word as this was something we do not speak of. I had to be strong all the time. I kept trying to figure out my lesson and had no idea what it was until I had a session with Dipal and she told me exactly what level of Karma I was stuck in and what I was carrying forward. She even told me that my lesson was to be vulnerable, be emotional, and more self care. She cleared so much energy I can't even list them all. She was amazing and my body responded so beautifully. I can't express what a wonderful experience this was. All I know is that everyone needs this NOW!!!" ~ C.G.
DIPAL SHAH is an International Speaker and Spiritual Teacher who provides healing around Karma, Trauma, and much more. She helps people globally who are dealing with pain. She is the creator of Ananda 4 Life, LLC, which provides holistic quantum energy healing services.
From a stressful career in pharmaceutical sales that left her with debilitating digestive issues for over 12 years, Dipal pivoted to energy medicine where she finally found pain relief.  She understands that conventional medicine doesn't have all the answers and uses her experience to help others switch on the body's natural healing processes. She has helped thousands of people in over 90 countries get back their quality of life.  
Dipal Shah's  Limited Time Special Offer Package B!
88% Off for Elevated Existence Summit Listeners!
Retail Value: $2,695
Now Only $333
Sold Out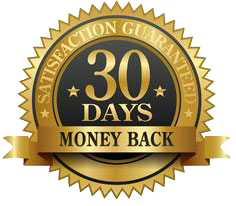 30-DAY UNCONDITIONAL MONEY BACK GUARANTEE
If you are not 100% satisfied that this investment will assist you in your personal development, then you can contact us within 30 days of purchase for a full refund with no further obligations or commitments on your part. If you have any questions, please contact us at: support@elevatedexistencesummit.com