Dipal Shah's Limited Time Special Offer Package A!
89% Off for Elevated Existence Summit Listeners!
Retail Value: $2,398
Now Only $267
Sold Out
Become the Master of Your Own Karma for Health, Relationships and Finances
Now more than EVER,
it is critical to clear your Karma!
Your Karma right now will impact you Forever if it is not cleared. Why? Because when there is a "major storm" you are creating more Karma than you can dissolve.


As the pandemic and violence continue throughout our country you may be experiencing old repressed energies (thoughts, feelings, emotions, and limiting beliefs) showing up from time to time OR consistently.


SUBCONSCIOUS CELLS ARE PLAYING OUT YOUR KARMA RIGHT NOW AS LIFETIMES OF OLD MEMORIES, PATTERNS, ADDICTIONS AND BEHAVIORS MAY BE COMING UP FOR YOU!


As sensitive souls you are integrating the energies from your environment, others and the earth which is creating road blocks in your life.
This is IMPORTANT: You are creating 50 to 100 times more karma than you are working out/dissolving on a daily basis!

Dipal Shah has discovered that 4 types of karmas need to be cleared in order for one to attain a level of moksha which is a sanskrit name where one becomes self-realized and finds FREEDOM and HAPPINESS.

As a Medical Intuitive, Dipal can help you recognize the karmic patterns to heal the body, mind, and energy systems and truly live in the present.
What Happens When You Clear Karma?
Get Ready for Positive Transformation in your relationship patterns, abundance

patterns and health patterns!

Here are some of the exciting changes you will experience after clearing unwanted karma that isn't even YOURS!
Less pain or no pain in one or more areas
Reduced symptoms or no symptoms in chronic health area(s)
Blissful states of being
Better eyesight
Easy forgiveness for self and others
No judgement of self and others
Increased motivation and energy
Better relationships with family members
Attract healthier relationships with significant partners and friends
Shifts in levels of ascension
Creating stronger boundaries
Shifts in chronic health problems
More self-respect and self-love
Increased self-care
Improved mood
Improved clarity
Improved spiritual health
Greater intuition
Shift in addiction
Freedom from others
Disconnected from old energies

Item 1
Quantum Body Awakening Upgrade Karmic Grid Finances mp3
(Retail Value: $125)
You may feel like you are stuck in a vortex of energy revolving around a certain thought and action, especially regarding abundance! Dissolve that energy vortex, and you are dissolving the karma.
Quantum Body Awakening energies will scan your Karmic Grid for Financial blocks. Goddess Laxmi energy will help you clear the financial blocks (cords, implants, dark energies, low vibrations) through the 4 levels of the Karmic grid.
By listening to this energy track you will reconnect to your Hara line (intention/purpose). Once cleared the new seeds you sow will help bring in the prosperity and abundance you deserve.

Item 2
Quantum Body Awakening Upgrade Karmic Grid Health mp3
(Retail Value: $125)

Item 3
Quantum Body Awakening Upgrade Karmic Grid for Relationships mp3
(Retail Value: $125)
As the pandemic, quarantine and lockdowns continue all over the world you may be experiencing old repressed energies (thoughts, feelings, emotions and limiting beliefs) showing up from time to time or consistently, especially in RELATIONSHIPS!
Now more than ever, these struggles are showing themselves in a BIG way so that we can finally clear them once and for all. Quantum Body Awakening energies will scan your Karmic Grid for Relationship blocks.
The Powerful Frequencies will clear through all 4 levels of Relationship issues that you carried over into this lifetime.
This mp3 will clear blockages, cords, imprints and unforgiveness between family members and other people such as bosses, ex's, colleagues, distant family members and pets.

Item 4
Quantum Body Awakening Clearing Ancestral Karmic Liability mp3
(Retail Value: $125)


Whether it's a challenging childhood, a problematic boss or a failed relationship, we all have our baggage. Often, these issues are karmic carryovers from other lifetimes. These karmic carryovers reside in different areas of the Karmic Grid.
Quantum Body Awakening energies will scan your Karmic Grid though all 4 Levels for Ancestral Karmic Liability. The Powerful Frequencies will clear through all 4 levels of the Karmic Grid.
You may have inherited issues (financial, health, relationship, etc), unhealthy patterns, or unresolved trauma from your ancestral lineage and DNA that keep you stuck in all areas of your life.
This mp3 helps release you from energetic patterns that are tied to your ancestors and residue within your DNA.
Remove the karmic burdens decided to carry for your ancestors. This will allow you to live an empowered life through all life circumstances. You will feel more connected to the Self as you clear others energies.
Item 5
Quantum Body Awakening Clearing Shadow Self and Shadow of Spiritual Interferences mp3
(Retail Value: $125)
Quantum Body Awakening energies will scan your Karmic Grid though all 4 Levels for Shadow Self. The Powerful Frequencies will clear through all 4 levels of the Karmic Grid for Shadow energies that are causing interferences.
Clear Shadow of spiritual interferences such as entities, black magic, curses, low vibrations of energy, that keeps you from moving forward and take over your body, purpose and soul.
The shadow self is that part of you that you don't want to admit having. It keeps you stuck in the past traumas, limiting beliefs, emotions, feelings and thoughts. It consistently persuades you. Due to the shadow energies your soul pieces get lost little by little.
This Mp3 will help you bring them back so that you can feel grounded, protected, 1000% in your body and whole again.

Item 6
Quantum Body Awakening 24/7 Remote Karmic Debt Healing for Life
(Retail Value: $999)
Karmic Debt is carried through past life times. In this clearing everything you owe to others is a clean slate now. You no longer have to worry about Karmic debt piling up unless you create more.
Once your "slate is clean" there is no more karmic load to overwhelm and weigh you down. The karmic dissolution allows spiritual growth, a higher potential and to live by Divine love and focus on your Divine mission without so much resistance and struggle.
You will receive 24/7 Clearing FOREVER for Karmic Debt.

Item 7
Remote Karmic Clearing on Relationship, Health and Finances for Your Family (Up to 4 Members for 90 Days)
(Retail Value: $599)
Families come together on this planet as soul families. They share each other's Karma. Family members may need your help. Help them clear for the next 90 days, 2 times a day, and watch them flourish and feel like their Divine selves again. Watch them grow, heal and thrive!
In order for your loved ones to receive healing all you need to do is set the intention of the 4 people you wish to include. The healing will start for them as soon as you set the intention for the 4 people, and family members can include pets!
"I added my friend to this clearing and she was making more sales in a day than she had in the last 3 months. She was so happy and couldn't believe how powerful the Karmic remote healing was." ~ Sandy
"I added my children and both of them got a job right away." ~ Rae
"I didn't believe this is so true, my sister and I had not talked for over 20 years and she called me out of the blue on day 3 of the healing." ~ Maera
"My husband ended up in the hospital due to a minor stroke. I was praying they release him as it had been 1 week and immediately he got out of the hospital right away." ~ Catalina

Item 8
Silent Karmic Remote Healing Private Session
(Retail Value: $175)


Silent Remote Healing is the work through Dipal's Guide Team consisting of Ascended Masters, Angels, Hindu Gods and Goddesses who are ready to serve you.
They will work on any problem that you have whether it is relationships, finances, career, spiritual growth, mental health and/or physical health.
You will be clearing all accumulated, allotted, present and future Karma from all lifetimes, ancestral and parental imprints from the Karmic Grid.
Once you sign up for the 30-minute remote healing and time you wish for the healing you will receive a confirmation email. Set your intention at that time for what it is you would like to be worked on. If you forget to set your intention it is O.K. The Guides will also be scanning for blockages.
You can sit in silence, meditation, work or sleep. The Guides will be working on you for the time you signed up for. There is no written or verbal interaction during or after these remote healing.
During the silent remote healing the guides will be scanning, connecting, clearing the following:
Scan your energy field, body, hara line, and mind
Connect with your energy to help clear all blockages
Clear past lifetimes, ancestral, karmic, and present energies
Clear Karmic entities, black magic, curses
Clear your home of blocked energies
Clear any physical, energetic, spiritual blockages
Clear negative thought loops
Clear Karmic pain blocks
Clear pranic energy (life-force energy) blocks
Clear all manifestation blockages
Clear all Karmic financial, relationship, and health blockages
Clear all Karmic energetic cords, vows, oaths, agreements
Clear Karmic forgiveness blockages
Clear all Karmic repeating patterns and cycles
Clear all Personas and Shadows
Clear all Karmic thoughts, feelings, emotions and beliefs
The Guides will REset and REalign all energies for all areas. If you are sensitive to energy healing you will feel different sensations as the Guides work on you for example tingling, heat, cold, pressure, lightness in your body, calmness and support.
Once healing is complete you will have a sense of calmness, peace, harmony, balance and joy. You will find that your reactions to life change. You will notice greater opportunities, relationships, abundance,  Remediation and mitigation of a health challenge or a specific situation that is in need of Divine attention or support is now Available for you, your loved ones, children, and pets.
Once you sign up for the 30 minute session you will fill out a form for areas you would like worked on. If you forget something it is ok. The Guides will be scanning and clearing all energies. These energies are easy and gentle and yet powerful.
NOTE: YOU WILL RECEIVE A SILENT RECORDING FOR YOUR HEALING SESSION
Worked in 24 Hours
"I was having issues with my landlord and needed to move immediately. I couldn't find a home that I was happy with. Immediately after my Karmic clearing session my realtor called me and within 24 hours I found the house of my dreams and it was the price I wanted." ~ Dena
Worked in 48 Hours
"My son wanted to move into a preowned home. The owner was giving him a hard time. I consulted Dipal and she removed all Karmic blocks from the Karmic Grid. Immediately within 48 hours my son announced he will be moving in within a week. I am so grateful for Dipal's healings. " ~ Sara
Heart & Diabetes Under Control
"I am aware in many lifetimes I was abused, persecuted, and abandoned. I felt it in this lifetime too. Ever since I was a child I was depressed, anxious and deprived of love. My father was an alcoholic and very angry man. I was one of 4 kids. I had a lot of responsibility and was very empathic even as a child. I started to have heart issues, diabetes, neuropathy and fibromyalgia. With Dipal's help my heart issues are under control, my diabetes is under control and I do not have any more numbness and burning in my hands and feet. I have less pain than I ever have and it is all thanks to this Angel that came into my life at the perfect time. I am ready to live again."~ Florence
My Body Responded Beautifully
"My mother was very depressed and in an abusive relationship when I was in her belly. I had no idea for a long time what she had been through until health issues that I suppressed for years became an addiction to antidepressants, ADHD and extreme panic and anxiety. I also can't stop my compulsive bad eating habits. I blamed myself for the most part and didn't know which way to turn as I had tried everything. I didn't understand why I had such bad luck with my health. I was bullied, beaten and raped as a young child and teen. never spoke a word as this was something we do not speak of. I had to be strong all the time. I kept trying to figure out my lesson and had no idea what it was until I had a session with Dipal and she told me exactly what level of Karma I was stuck in and what I was carrying forward. She even told me that my lesson was to be vulnerable, be emotional, and more self care. She cleared so much energy I can't even list them all. She was amazing and my body responded so beautifully. I can't express what a wonderful experience this was. All I know is that everyone needs this NOW!!!" ~ C.G.

I Have My Life Back
"Being in an abusive relationship and finding abusive narcissistic relationships was always my thing. I lived most of my life lonely, fearful, and sad. I never understood why I attracted these types of people until Dipal explained my Karmic ties, agreements and the contracts I had made with these people in a past lifetime. She helped me recover from painful cycles and re-energized my entire pelvic region that had been shattered for so long. I am so grateful to Dipal and Her Guide Team. I feel like I have my life back and am so much more happier than I have ever been." ~ Suma
Cleared and Healed my Health Issues
"Dipal's healings have played a huge role for my family. When I chose to do this 15D Karmic clearing within 30 minutes Dipal found the karma I was stuck in and cleared it. This also helped to heal a health issue I had for years. I then decided to do a karmic clearing for my children. That has been profound as my little one no longer has ADHD and my older one is no longer taking anxiety medication." ~ Pooja
You Will Start to Heal
"I never felt like myself. I felt as if someone was controlling me. Dipal even mentioned before I said anything that I look like a puppet with strings controlling me. That is what I have felt like for 45 years now. I felt like I didn't belong here. I knew I was uncomfortable in my own body, but never really realized how much until I started to peel the layers. With Dipal's 15 Dimensional Karmic Clearing you can bet that you will start to heal. When you think there is no hope I promise you there is. Don't pass this opportunity. Every chance with Dipal is a chance from the Divine to heal." ~ P.K.
DIPAL SHAH is an International Speaker and Spiritual Teacher who provides healing around Karma, Trauma, and much more. She helps people globally who are dealing with pain. She is the creator of Ananda 4 Life, LLC, which provides holistic quantum energy healing services.
From a stressful career in pharmaceutical sales that left her with debilitating digestive issues for over 12 years, Dipal pivoted to energy medicine where she finally found pain relief.  She understands that conventional medicine doesn't have all the answers and uses her experience to help others switch on the body's natural healing processes. She has helped thousands of people in over 90 countries get back their quality of life.  
Dipal Shah's Limited Time Special Offer Package A!
89% Off for Elevated Existence Summit Listeners!
Retail Value: $2,398
Now Only $267
Sold Out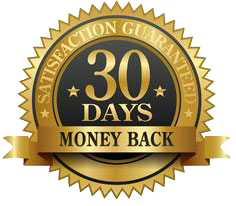 30-DAY UNCONDITIONAL MONEY BACK GUARANTEE
If you are not 100% satisfied that this investment will assist you in your personal development, then you can contact us within 30 days of purchase for a full refund with no further obligations or commitments on your part. If you have any questions, please contact us at: support@elevatedexistencesummit.com