Dr. Karen Kan's Limited Time Special Offer!
81% Off for Elevated Existence Summit Listeners!
Retail Value: $824
Now Only $157
Sold Out
It is now more crucial than ever that we make the right health and wellness decisions for ourselves and our family.


But it isn't easy.


We are getting bombarded by information left, right and center, and who has time to sift through everything?


We can't trust our doctors, government or fact-checkers to get it right. What might work for one person, may well cause us harm.


Wouldn't it be great to have a "telephone line" to the Divine to ask all your important wellness questions?

Item 1
Intuitive Decision-Making Roadmap
(RETAIL VALUE: $477)


In This Program You Will Discover the 4 Steps to Intuitive Decision Making:
STEP 1: FEELING 
How to use your body to tap into intuitive information with consistency and ease using Divine Muscle Testing
STEP 2: CORRECTING 
How to Correct for Polarity Reversals and Proxying Challenges preventing you from muscle testing accurately
STEP 3: SENSING 
Internal Muscle Testing, an intuitive technique that doesn't require body movement or equipment at all
STEP 4: KNOWING
Intuitive Impressioning how to feel into future realities so that you can make better choices and experience better relationships


This Program Will Also Cover:
Correcting Reversed and Partially Reversed Polarity
Understand what answers you'll get with reversed and partially reversed polarity and how to correct this for more accurate muscle testing
Internal Muscle Testing
Experience how to get definitive Yes and No answers through an internal experience that doesn't require equipment or body movement
TOLPAKAN Healing Mini-Assessment
Receive a Mini-Assessment Cheat Sheet so you can test common health and wellness issues as well as the TKH Directive to self-correct them
Brain Balancing Tutorial
Learn how to differentiate whether you are left brain or right brain dominant, when you are in stress mode versus healing mode, and strategies on how to restore brain balance
Correcting Proxying and Partial Proxying
Learn why some Sensitive Souls automatically proxy for others, how that uses up their energy, and why they feel bad when that happens. You'll also learn how to end it or minimize its impact
7-Point-Abundance Assessment
Use this checklist for Muscle Testing to figure out what is left to heal before your desired ideal reality can manifest
Light Scoring System
Practical advice and examples on how to use this system as a tool for discerning who or what is most aligned with Divine Light and whether something is for your highest and greatest good
Intuitive Impressioning
Practice this technique that helps you feel into future realities so that you can make more informed decisions aligned with your Divine Path. You'll receive a chapter excerpt from Sensitivity is Your Superpower book.

What You'll Receive :
4 Video Modules
Four 90-minute downloadable training videos and Q&A Demos using the Watch-Learn-Heal Process.
Forms and Handouts
Printable handouts for each module as well as full-color slide decks
Facebook Support Group
Join the Facebook Groups for weekly prayer healings, monthly mini-healings and Q&A.
Bonus Training and Resources
Get the 7-Point Abundance Assessment From and Training, and receive the intuitive impressioning chapter excerpt from the book "Sensitivity Is Your Superpower."
What Students Are Saying about Intuitive Decision-Making Roadmap:
So Much Love
"I want to thank you Karen Kan so much for the Module 1 video of Intuitive Decision-Making Roadmap. I followed the steps you suggested this morning and did DMT to see what I should have for breakfast. I did not expect to feel so much love while listening to my body! It was like my mom or a really good friend was there and wants what's best for me, and for me to be happy, and most of all for me to feel loved! Thank you, thank you, thank you!" ~ Tanya K'zaz
Changed My Life
"Dr. Karen's programs have changed my life physically, mentally, spiritually and financially! I always say don't hesitate to invest in yourself!" ~ Marion Mehrer
I Can Receive the Answers I Need
"When I experience a challenging moment, I can now seek the answers within, and what's AMAZING is Dr. Karen has equipped me with the right questions to ask so I can receive the answers I need." ~ Sarita Cohen
Finally Works
"Finally my Divine Muscle Testing is working YEA YEA YEA!!" ~ Christine

Item 2
Holistic Health Transformation Program
(RETAIL VALUE: $347)
What Student's Are Saying:
Cutting Edge Healing Modalities
"Dr. Karen Kan is the Whole Package. She brings to you cutting edge healing modalities that most just wonder about. She believes in what she teaches which is evident in her presentations and care for all who participate as individuals. A gifted healer who is ready to share her knowledge, passion and gifts with all who are ready." ~ Sabine Weber
Noticed Results Immediately
"This is by far the most thorough healing course that I've come across. I love how Dr. Karen brings in so many different tools to choose from, you're guaranteed to learn something valuable for your healing. When I started using some of the self-healing techniques I noticed the results immediately. I felt MUCH less stressed, more energized and grounded, and even more excited about my work. Definitely well-worth the investment." ~ Jennifer Burns
Exceeded My Expectations
"The Holistic Health Transformation Program is full of wonderful classes that exceeded my expectations. The comprehensive approach it takes goes beyond other workshops I have taken in recent years."~ Bob Kort
Clearing Blocks to Healing
"Being more the slow, deliberating type, it is rare for me to decide on the spot to spend over $200 on something being offered by someone I met just 5 hours earlier. But am I ever glad I did sign up for Dr. Karen Kan's class. Much of the content was review for me but the segment on Clearing Blocks to Healing was worth the whole price of admission."

DR. KAREN KAN is a medical doctor, Doctor of Light Medicine, a multi #1 bestselling author, and the founder of the TOLPAKAN™ Healing Method. According to research, approximately 30 percent of the population are "highly sensitive", and in her experience, they suffer more from depression, anxiety, allergies, autoimmunity, and multiple chemical sensitivities. Her mission is to empower sensitive souls to use their gifts as superpowers; to heal themselves, fulfill their purpose, and create a life of joy. What she's really passionate about is seeing them shine their light so they can pull the world out of darkness.
Through her Academy of Light Medicine, Dr. Karen teaches students her 3-step TOLPAKAN™ Healing Method (TKH) which involves aligning with the Source of Divine Wisdom, asking quality questions through Divine Muscle Testing™, and activating high vibrational healing frequencies. She is like Yoda® from Star Wars, training you to be a self-healing Jedi Master®.
Dr. Karen Kan's Limited Time Special Offer!
81% Off for Elevated Existence Summit Listeners!
Retail Value: $824
Now Only $157
Sold Out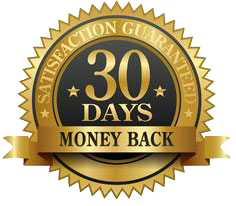 30-DAY UNCONDITIONAL MONEY BACK GUARANTEE
If you are not 100% satisfied that this investment will assist you in your personal development, then you can contact us within 30 days of purchase for a full refund with no further obligations or commitments on your part. If you have any questions, please contact us at: support@elevatedexistencesummit.com