Kasey & Brad Wallis' Limited Time Special Offer!
80% Off for Elevated Existence Summit Listeners!
Retail Value: $495
Now Only $97
Sold Out

Through the ages, the biggest and ONLY challenge faced by human beings has been and is transcending fear — the root of all challenges and issues in life (including manifestation!)


Yet, what if you could convert every moment of fear into an opportunity for empowerment and resolution? 


This is spiritual alchemy at its best! And it IS within your reach!
When you finally decide that you are DONE with living in fear, you start moving into your empowerment!
YOUR FIRM INTENTION . . .
To step out of far is all that is required because in truth, you are the powerful alchemist who has merely forgotten the alchemy.


This package restores that power to you!!


There is fear in almost every sphere of life. The fear of:
Losing people you love

Losing a job, not being good enough

Not having enough time, money or love

Disease and death

All the chaotic events on the world stage and in nature, etc.

And it creates for you the very things you fear because of the energy YOU as a powerful being are sending its way.


This value-packed package contains some of the most powerful teachings by Julius to transcend fear. It is a hugely effective step-by-step guide to release fear, lack and limitation.
Item 1
Module 1 — Fear Management
(Retail Value: $99)
Even though fear is such a predominant force in the world, very few humans are taught the skill of managing fear. This key teaching does that and more — it guides you on how to powerfully create your day and your life to bring joy and fulfilment . . . beyond fear!
In this module you will discover:
How to take preventative measures against fear
The many powerful ways to move beyond fear
How to skillfully manage fear so that it does not control you
Many extremely effective practices, applications, visualizations for the day and night
How to teach children and the elderly fear management
MP3: 1 hour and 10 minutes
Item 2
Module 2 — Fear: Are You Creating or Reacting?
(Retail Value: $99)
This teaching from Julius is the next level of transcending fear and helps you take a huge step towards love. It has that vital guidance for eliminating ALL fear in your life!
In this module you will discover:
How to take charge of your life by not letting fear rule it
Preparing yourself and learning how to convert fear into love
Detailed 30-day program to help you move away from fear
How to don a cosmic hazmat suit
These 2 parts have an amazing bouquet of powerful applications and practices that greatly help in becoming free of fear. Use them as you feel called to do after the 30-day period. Be playful in choosing which practice you might want to do for any length of time. You will be listening to your intuition and it will guide you to the most helpful practices at any particular phase in your life.
2 Parts:
Part 1 mp3: 1 hour and 28 minutes
Part 2 mp3: 1 hour and 7 minutes
Item 3
Module 3 — Does Energy Affect Your Conscious Journey
(Retail Value: $99)
This teaching is the next crucial step for remaining in a love-based frequency as you go about your life. You do your practices, you have a sense of well-being and then WHAM! Something happening around you impacts you without you even realizing it. This fabulous teaching is about staying centered in your high frequency state, no matter what is playing out around you.
In this module, you will discover:
How to maintain your sense of well-being through your day
Detailed guidance on how to withstand the major ways you are impacted by low consciousness
Getting past triggers of fear
Overcoming the challenges of being empathic
MP3: 1 Hour and 5 minutes
Item 4
Module 4 — Reprogram The Altered Ego
(Retail Value: $99)
Through the ages, enlightened masters have ought to help students with dissolving the hold of the altered ego, which is based on a foundation of fear. If you have lack of any kind, ill-health, discord in relationships, low self-image, etc., the altered ego is in control. As one of our most Kasey and Brad's most popular courses, this profound teaching helps you dissolve the crust of fear that has developed over your authentic self and it leads you into your magnificence as a lightbeing.
In this module, you will discover:
Clarity on how the altered ego came into being and how it is continually reinforced
Energetic ways to recalibrate, reset, resolve fear and release portions of the altered ego
A 108-day program of simple, extremely effective practices to tame the altered ego mind
How to use these practices in daily life, crises and times of volatility
2 Parts:
Part 1 mp3: 1 hour and 11 minutes
Part 2 mp3: 1 hour and 29 minutes
Item 5
Module 5 — Feeding Courage
(Retail Value: $99)
This package is completed with the last indispensable teaching on the simultaneous process of feeding courage. Releasing fear is not enough to get you on the smooth superhighway to the fulfilling life you know you could have.
In this module you will discover the key to:
A fulfilling, fun-filled conscious journey
Eliminating the false in your life
Unleashing the creativity that lies within you
Becoming happier and more peaceful through alignment with your soul
MP3: 1 hour and 4 minutes
Choose to be the Supreme Alchemist, who converts fear into love!
Invaluable Teachings
"Greetings Kasey, Brad and Julius! Your teachings over the past several years have been invaluable to me and my family. Whenever the illusion of this life becomes too irritating or overwhelming, I purposely listen to Julius to remind me of what's real, and I regain perspective and lose the fear … or most of it ; ) Thank you so much!" ~ Michelle
More Intuitive and Aware
"I have taken many "Expand with Julius" online courses over the past couple of years because I love the wisdom, life coaching and mind adventures that are packed inside each one.  I've also had some extremely supportive personal readings with Julius.  As a result, I have become more open-minded, more intuitive, more spiritually aware and more empowered than I was before.  Joy and love pop up for no reason….And I make better choices…Thank you so much Julius, Brad and Kasey!!!" ~ Y.S
Leaves Me Wanting More
"I never cease to be amazed by how Julius brings about so many shifts at so many levels by simply explaining a concept. This teaching has me wanting to hear more and more because it contributes so greatly towards my knowing of myself as Source. The words 'thank you' are totally inadequate in conveying all that I want to say" ~ J.S.
Thank You
"I just appreciate you guys so much! Thank you for sharing your knowledge." ~ B.M.
Kasey and Brad Wallis are renowned speakers, global workshop leaders, and facilitators of consciousness and why we are here. Since Brad's near-death experience, they have been conduits for an advanced intelligence named Julius, a Higher Light Teaching Group, who offers messages of empowerment and enlightenment for humanity.  For over 10 years, the Wallis' have been inviting people worldwide to embrace their true limitlessness.
Through their programs, retreats, online courses, and personal readings, they guide and support people in eliminating judgement, resistances and lack in their life. Kasey and Brad (and the energy known as Julius that comes through to teach and guide) assist people to heal themselves, offer online classes as well as their latest workshop, Weekend With Julius, using unique techniques that heal repeated, negative patterns and expand perspectives to help people remember they are Source. They have been interviewed on over 400 media outlets and featured guests on CNN, Fox News, NBC, and ABC, as well as on radio, Telesummits, podcasts, and as key speakers at consciousness expos.
Kasey & Brad Wallis' Limited Time Special Offer!
80% Off for Elevated Existence Summit Listeners!
Retail Value: $495
Now Only $97
Sold Out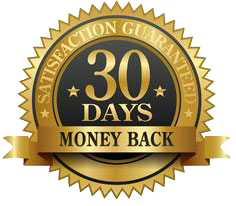 30-DAY UNCONDITIONAL MONEY BACK GUARANTEE
If you are not 100% satisfied that this investment will assist you in your personal development, then you can contact us within 30 days of purchase for a full refund with no further obligations or commitments on your part. If you have any questions, please contact us at: support@elevatedexistencesummit.com