Kourtney Levens' Limited Time Special Offer Package B!
68% Off for Elevated Existence Summit Listeners!
Retail Value: $453
Now Only $147
Sold Out
Meet and Connect
with Your Angels and Guides

Item 1
30-Minute One-on-One Reading with Kourtney Levens
(Retail Value: $179)
Your Angels lovingly wait to assist you! They don't judge or criticize; they only want you to be happy and Kourtney can help open the doors or show you the way!
Your angels eagerly provide guidance in all areas of your life for your highest potential and best interest. God sees you and your life as perfect, but when you don't, he sends the Angels, "Messengers of God," to comfort and guide with loving messages!
If you're stuck at a crossroad in life or just need to know you're on the right path, your angels are here to help.
Kourtney offers a safe haven for people who want to receive communication from the angelic realm in a respectful manner. She deliver messages as a Spirit Advisor from loved ones and angels to the very best of her ability without judgment or criticism. Everyone is welcome. She work with people of all ages, races, religious beliefs and backgrounds.
Item 2
Gratitude Journal Printable or Fillable PDF
(Retail Value: $39)
Item 3
3 MP3 Meditations
(Retail Value: $97)


Meet Your Angels & Guides Meditation (16 minutes)
In this powerful exercise, join Kourtney and your Angels as they guide you on a journey to ground to the beautiful Earth energy and ascend safely into the higher realms to meet and get acquainted with your Angels and Guides. Ask your Angels and gain greater understanding to help you live your everyday life in a higher state of love and wellbeing, peace and joy.


Release Anxiety and Worry (11 minutes)
Learning to acknowledge and let go of stress is a crucial step to master and transmute negative emotions. In this exercise Kourtney shares effective ways to reduce stress in our everyday lives, helping to strengthen one's ability to maintain a sense of calm and a high state of consciousness.


Forgiveness Meditation (28 minutes)
Kourtney guides you to release the guilt and negative energy holding you back, whether you need to forgive someone in your life, yourself or even the universe. This meditation will provide you the release to move forward in a positive light.
Item 4
6 Months Membership in Kourtney's Soul Family Group on Facebook
(Retail Value: $138)



Kourtney loves her Soul Family and is very active with members of this group! Most importantly, being a member of the Soul Family group provides you an invaluable opportunity to interact, share and learn with Kourtney, your Angels and other like-minded people. Holding ourselves accountable and surrounding ourselves with like-minded people is essential to maintaining a high vibration and living in 5D consciousness! 
Here is what you will experience:
Kourtney interacts with her Soul Family Group LIVE the 3rd Wednesday of every month where she answers member's questions and gives mini-readings!
She also meets LIVE for a fun discussion with the group the last Thursday of every month for the Book Club that is free for members.
Weekly video meditations and exercises to help you make a strong connection with your angels.
Kourtney personally responds to comments and questions posted by Soul Family members throughout the month.
All members are also given discounts to attend all of Kourtney's classes and workshops!
Thank You from the Deepest Part of My Being
"I wanted to take a moment to say thank you from the deepest part of my being for sharing your gift with me and for helping me on my path of allowing and understanding my gifts and how they can be of service to me and others in this lifetime. I look forward to connecting with my angels, guides and ET's on a more consistent basis. Thank you for giving me a few of their names. I think it will make it easier for me to call on them now that I have this information." ~ Heather D.
It Answered a lot of my Questions
"I really enjoyed my session. It answered a lot of my questions, and gave me more than I expected! Kourtney made me feel very comfortable with the way she works with you. She is truly an angel." ~ Renee G.
Very Unique and Credible Intuitive
"I had a reading with Kourtney and she helped me with some major issues in my life. With all the choices of spiritual teachers and readers, Kourtney is definitely a number one go to. She is a bright star and one that you will make you a better person for having her in your life." ~ Marian N.
Incredible Reader
"Kourtney is an incredible reader. Because she is so in touch with her angels, she is able to get answers quickly and efficiently and sometimes she seems to answer your questions before you can even ask. She is also one of the kindest and most warm-hearted people I have ever worked with. If you haven't already, you really should make an appointment." ~ Lydia F.
Kourtney works with people of all ages, races, religious beliefs and  backgrounds, so everyone is welcome.  As a mother, she is very aware of children's sensitive nature to spirits and can guide parents and relatives in dealing with those situations, too.  If you or someone you know might benefit from talking to their angels and guides, or need closure from the death of a loved one, Kourtney can help.
Kourtney Levens' Limited Time Special Offer Package B!
68% Off for Elevated Existence Summit Listeners!
Retail Value: $453
Now Only $147
Sold Out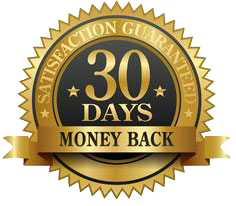 30-DAY UNCONDITIONAL MONEY BACK GUARANTEE
If you are not 100% satisfied that this investment will assist you in your personal development, then you can contact us within 30 days of purchase for a full refund with no further obligations or commitments on your part. If you have any questions, please contact us at: support@elevatedexistencesummit.com