Lynne Brodie's Limited Time Special Offer!
57% Off for Elevated Existence Summit Listeners!
Retail Value: $798
Now Only $222
SOLD OUT
Realign Your Light Body to Access Your Living Library & Power Tools for Manifestation
Join Lynne Brodie, Professional Alchemist and 12 Dimensional Energy Light Barer, as she calls forth the aspects of herself (past lives) of Goddess Isis, Arch Angel Michael and the Goddess Shahara of Atlantis to realign your light body to 5D to pave the way to access YOUR Living Rainbow Library and 5D Power Tools for instant manifestation of your desires.
Item 1
60-Minute Private Session with Lynne Brodie
This private session with Lynne not only raises your vibration, but it aligns your light body to 5D, which enables you to:
Clear, heal and ascend your vibrational light body with 12D Christ Consciousness Energy Lynne's a portal for and Theta sound healing encoded in Lynne's Throat Chakra
Clearing past lineage programs running that are blocking your path forward.
Opening the access to your Living Library you carry within you.
Access and utilize the Rainbow Library to reveal all the information you inside you and from the multi-verse you were born with, but was masked when you were born and came through the veil of forgetting as you dropped down to 3D to live a human physical experience.
Learn to access your 5D Power Tools.
Learn to merge your 5D Power Tools with Your Living Rainbow Library to attain instant manifestation of your desires!
Learn how to have a conversation with your Soul and access your Library of knowledge from the multi-verse.
Item 2
A Customized Downloadable mp3
After you your private session Lynne will prepare your custom downloadable MP3 for you to access going forward each day, which:
Is embedded with 12th Dimensional Golden Light Energy to support your specific issues.
Continually remove blockages and negative energy you receive from the chaotic world around you.
Cleanse, heal and align your chakras to keep you in a balanced, blissful state to manifest the life of your desires.
Continue to access your Living Rainbow Library for knowledge from the Multi-verse.
The 12D Energy continues to support you tapping into and merging your 5D Power Tools to manifest daily.
Cleared Personal Relationship Blocks Impeding Cash Flow
Like Manifesting on Steroids
"Lynne Brodie is the artist who paints a picture for her clients of their innermost soul desire and shows them how to step into the art to live it as their life's reality. Working with Lynne is like manifesting a vision board on steroids." ~ Debbi Dachinger, Visibility in MEDIA
Healing, Transformation, Invention
"Working with Lynne Brodie is so therapeutic, enlightening, uplighting, and cleared some stuck patterns that had been haunting me for more than 30 years.  I feel amazing, lighter, clearer and more energetic.  As a result of working with her, a new business was invented that will be a new signature program for me.  My body has been transformed by releasing old pain patterns that were stuck and no longer needed.  I have done healing and transformational work with other practitioners and had some success with eliminating other pieces of the root cause.  Lynne swept in and finished the job, clearing the remainder.  She is a master at her craft and extremely professional and gifted. I highly recommend her. Do yourself a favor and experience her magic." ~ Olympia Hostler- MBA, The Queen Of Wealth
Core Wounds Healing
"I greatly benefited from my two private sessions with Lynne. My individual sessions were very profound. Lynne is generous with her time, very gifted mystically and works diligently to clear out old patterns from this lifetime as well as previous lifetimes. These are the patterns that block us from making progress with our lives. As I released old patterns I discovered new approaches to finding more joy and peace.
"During my first session with her I wept profusely as I released obstacles from an earlier part of this lifetime. This session had much to do with forgiving and accepting forgiveness throughout my life. During the second session I released much anger and competitiveness. Throughout the sessions Lynne talks for a while, and then gets very quiet to provide the healing energy. During this time (and this was a telephone session), I saw a giant Lynne, like a huge archangel hovering over me, running energy throughout my body releasing core wounds, and moving out unnecessary energy. I actually felt her touch me. We talked again and she discussed and made suggestions for positive behavior changes. After the session, when I laid on the bed for a few minutes, my cervical vertebrae quickly snapped into alignment. I released stagnant energy for a few hours and consequently felt very energetic, slept well, and awakened well rested." ~ Claire, NY
Release Dark Energy and Physical and Emotional Blocks
"My experience was so vivid. I highly recommend Lynne Brodie's awesome gifts to help you release dark energy and unwanted blocks that are liberating. Lynne's energetic field is so strong; she made it easy for me to connect even on the first session. I had an amazing and unique experience that will change my life forever.
Some of the highlights of my session are listed below:
1st energy instillations: I felt tingly all over and felt a release in my chest, heart and stomach. I felt more at ease and the anxiety was gone. I saw green colors and felt a release in my heart.
2nd energy instillation: I felt tingly, much lighter and more grounded. I saw a white light where I could see things being released in layers off of me. I had a neck injury and now could no longer feel the pain of it.
3rd energy instillation: I saw many different colors, green, yellow, a darkness then white. In the darkness I felt like I was floating and releasing, then I saw the white light. My arms, hands, legs and feet were tingling. It felt like something was stuck in my stomach (solar plexus area, self-worth/personal power area) and then it released into the darkness. I can't wait to work with Lynne again." ~ Carmen, CA
Learned Life Purpose and Experienced a Vibrational Energetic Shift
"For the first time in my life I felt completely at ease with a therapist. I felt her questions to me were direct, yet not intrusive or aggressive. And I was free to admit without any shame and with honesty that I didn't know the answers. I was at times confused, at times I could not feel much, I also felt detached in some moments, but she was so prompted to channel the true answers to the fundamental questions she was asking to me, that not only I know now which my core wounds are (abandonment, rejection, impossibility to belong) but for the first time I can take my confusion and detachment like something that can be resolved, by healing my core wounds. She repeated several times to me "you're not a mistake" "there are no mistakes in the creation"… I so needed to hear that…
And she did 3 healings during our session, going well beyond the time scheduled.
I now also know my life purpose, regarding which I was not able to link the dots so far. We took some time for me to look at and perceive my angels and guides…I now think back at occasions in my past where I was led to see for myself 'things' and all I could see was total black. I was left in despair. This time, all was black at the beginning, but I quickly saw doors opening, immense light coming in, I felt a crowd of presences of light for me, I could see details of my guardian angel." ~Giovanna, Italy
Right on Target
"I was moved by Lynne's perceptive responses to callers on the radio show. I raised my hand and was fortunate to be picked. Lynne was right on target. She tuned into an emotional aspect of my situation that brought me to tears and gave me much to think about.  I decided to invest in a package & have a private session with Lynne.
As I write, I have had my private session and the experience of the monthly Global Group Healing. Lynne has a very gentle presence, but her energy is powerful. 
During the private session, we spoke briefly, she identified a deep core wound (which again, was right on target and brought up such grief & sadness) and then she ran energy (3 separate segments of energy work).  Lynne knows how to ask simple questions that help you connect with & articulate the very issues you need to address.
During our session I also felt the energy powerfully & differently during each of the segments.  First, I felt a strong counterclockwise spinning throughout my body, then, I felt my entire womb throbbing and aching as we were releasing, and ultimately felt so very peaceful when the session was over. Similarly, the energy work during the group call was palpable and so healing. By the end of the call, I let out a big sigh of relief and felt that "all is well". Thank you for the amazing work you do. " ~ Natalia, IL
LYNNE BRODIE, with Akashic records of the Goddess Isis and Shahara, the Goddess of Healing on Atlantis, is known as one of the top strategic visionaries and business intuitives in the world. She moves you or your business off your current plateau to catapult forward to the life you desire. As a professional alchemist, Lynne combines her business acumen, with decades of ancient wisdom, proprietary energy techniques, spiritual awareness, mindfulness, neuroscience, quantum physics, bioenergetics and modern intellect.
Lynne has all 4 psychic Gifts, is a portal for 12th dimensional Christ Consciousness energy that she flows to you, is telepathic, can teleport aka bi-locate and has bi-neural audio re-patterning encoded in her voice to heal and reset your bio-field. She unlocks the alchemy of YOU, activating your flow state and connection to your Sacred Heart, to enable your ability to access your Christ Consciousness and Golden Seeds of Greatness to have more impact in your life.
Lynne Brodie's Limited Time Special Offer!
57% Off for Elevated Existence Summit Listeners!
Retail Value: $798
Now Only $222
Sold Out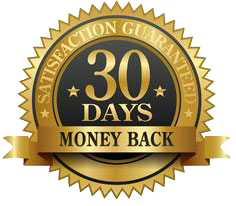 30-DAY UNCONDITIONAL MONEY BACK GUARANTEE
NOTE: No refund will be given after you have your session with Lynne. The 30-Days only applies if you have not yet had your session! If you are not 100% satisfied that this investment will assist you in your personal development, then you can contact us within 30 days of purchase for a full refund with no further obligations or commitments on your part. If you have any questions, please contact us at: support@elevatedexistencesummit.com