Shannon Kaiser's
Bust Through Blocks for Good Bundle

This one-of-a-kind teaching is based on cutting-edge wellness principles, spiritual theory and ancient wisdom, and lead by bestselling international author, wellness thought leader and self-love teacher Shannon Kaiser.


It's designed to help you overcome obstacles and remove blocks for good.


Learn new foolproof tools to guide you to feel better fast with new meditations and refreshing perspectives to help you overcome overwhelm.


This exclusive "Bust Through Blocks for Good Bundle" will help you overcome self-sabotaging thoughts, habits and fear, and gain confidence and clarity to free yourself from anxiety, for and emotional pain.


Created and designed by world renowned self-love and spiritual teacher Shannon Kaiser. Discover the tools she uses in her sold-out international healing retreats from the comfort of your own home.


YOU'LL DISCOVER HOW TO:
Get daily guidance to help you find strength when you are down, synchronicity and support when you are lost, safety in the face of uncertainty, and joy in all circumstances
Free yourself from outside pressure, stress, anxiety and worry
Gain a solid foundation for living a calmer and more fulfilling life
Transmute fear into faith
Apply new stress-relief techniques to your daily life for anxiety-free living
Learn new methods for staying certain in uncertain situations
Overcome anxiety and fear of the unknown
Tap into an unshakable inner peace, one you never knew existed
Item 1
Fear Detox 5-Day Digital Video Course
(Retail Value: $99)



In this empowering 5-Day digital course you will to release anxiety and tap into an unshakable inner peace.
Day 1: Foundation for Inner Peace​
DAY 2: Alchemize Your Fear
Day 3: Eliminate the Worry by Trusting Your Intuition
DAY 4: Expand Your Potential
Day 5: Living with Joy 
What's Included:
Over 8 hours of training videos, content and new tools to help you connect to calm
5 daily mantras and affirmations
Daily intentions and journal questions
5 brand new morning guided meditations
5 video trainings
5 workshops/lectures
5 brand new evening guided meditations

Item 2
Release Yourself From Blocks 5-Class-Pack
(Retail Value: $145)
Item 3
Fear Detox: Unshakeable Inner Peace Meditation Album
(Retail Value: $14.99)



Get access to this meditation album which is a 5-day program that is designed to help you eliminate fear-based thoughts, actions and habits and step into a peaceful way of being.
By the end of this 5-Day Fear Detox, you'll be able to eliminate drama; remove yourself from toxic situations, habits and patterns; and be able to discern your truth with love.
This is a one-of-a-kind experience based on cutting-edge wellness principles, spiritual theory and ancient wisdom, and lead by bestselling international author, wellness thought leader and self-love teacher Shannon Kaiser.
"Now get ready to have your life changed and you can thank me later" ~ Cosmopolitan
"Shannon Kaiser is an incredible woman on a mission to help people find peace, happiness, and fulfillment in their lives. Her desire to serve others shines through all of her work." ~ Gabrielle Bernstein, #1 New York Times bestselling author of The Universe Has Your Back
"Shannon's program will transport you into a fascinating inner and outer journey, an unforgettable adventure of self-discovery, wonder and awe." ~ Rebecca Campbell, bestselling author of "Light is the New Black" and "Rise Sister Rise"
"One of the freshest voices in mental health and wellness, Shannon is on a mission to empower others to be true to themselves and live their full potential." ~ Marci Shimoff, NY Times bestselling author of Happy for No Reason and Chicken Soup for the Woman's Soul
"Kaiser's words encourage a deep introspection to honor our true selves and spirits." ~ Spirituality & Health
"Shannon offers easy-to-absorb advice to help you become your happiest, most loved, highest potential self-and best of all she makes it a fun process. My kind of gal." ~ Karen Salmansohn, bestselling author of How to Be Happy, Dammit: A Cynic's Guide to Spiritual Happiness
"Shannon is so wise. She breaks feeling good, down into easy steps." ~ Jenny McCarthy, Actress, Model, Television Host
SHANNON KAISER is the bestselling author of five books on the psychology of happiness and fulfillment including, "The Self-Love Experiment," "Adventures for Your Soul," and "Joy Seeker." As an international life coach, speaker, and retreat leader, she helps people awaken and align with their true self. She's been named a top 100 Women to Watch in wellness by MindBodyGreen and "your-go-to happiness booster" by Health magazine and one of the freshest voices in mental health and wellness by Chicken Soup for The Women's Soul.
As someone who was diagnosed with clinical depression and extreme anxiety over a decade ago, Shannon Kaiser cured herself by going on a spiritual journey and developing her faith and intuition, which led to the development and teaching of her signature process in the form of life truths as spiritual lessons. Today she teaches people around the globe how to do the same. Her conscious creative media company Play With the World includes tools to help people awaken to their true self and step into their personal power. Including podcast, videos, blogs, books, card decks, course, meditation albums and retreats.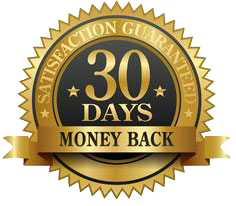 30-DAY UNCONDITIONAL MONEY BACK GUARANTEE
If you are not 100% satisfied that this investment will assist you in your personal development, then you can contact us within 30 days of purchase for a full refund with no further obligations or commitments on your part. If you have any questions, please contact us at: support@elevatedexistencesummit.com