For Life & Energy Transformation, Lynne Brodie, Master Healer & Intuitive, provides the Divine Golden Light Bath for Your Sacred Heart.
Activate your Divine light cord, connect with your I AM presence and open the portal to your heart and soul's wisdom.
Lynne unveils and releases your Core Heart Wound that is blocking your flow!
Your heart is your castle.  It's kept safe by your moat.  You keep it safer still by pulling up your drawbridge.  But…have you blocked your flow?
Have you experienced a deep hurt and find it difficult to open your heart again? Do you find it difficult to let people in to your inner heart?
Get to the Heart of the Matter with Lynne Brodie!
The Universe responds to your vibration.
What is your vibration sending that is blocking your life's desires and abundance?
Annual Membership: 12 Monthly Global Healing Calls (Retail Value: $297)
Receive membership access to 12 LIVE Divine Energy Healing calls. On the first Tuesday of each month, pure Divine Source healing energy will be sent out around the globe to those registered members on a LIVE call for 30 minutes with REPLAYS.
On each of the 12 monthly calls collaborate with the Divine energy and you'll receive: 
The Divine Golden Light Bath Energy transformation for activating your light cord.
The Intuitive Intelligent Energy of the Golden Divine Light Bath that Opens the Portal to Your Heart & Soul.
Cleanse, heal and align your chakras.
Radiate out your aura's vibration of your pristinely aligned chakras.
Healing at a cellular and DNA level.
Life & Energy Transformation.
Month after month heal and open your heart.
Remove negative energy from your physical, mental, emotional and spiritual bodies.
Create new money flow though unforeseen paths and gifts.
Create harmonic relationships, community and tribe.
Learn tools for you to use in your daily life to keep your energy to yourself so others can't drain you and they can't give you their negative energy.
Keep your pets nearby to heal them from disease too.
Thank you for the amazing work you do.

I was moved by Lynne's perceptive responses to callers on the radio show. I raised my hand and was fortunate to be picked. Lynne was right on target. She tuned into an emotional aspect of my situation that brought me to tears and gave me much to think about.  I decided to invest in a package & have a private session with Lynne. I have had my private session and the experience of the monthly Global Group Healing.  Lynne has a very gentle presence, but her energy is powerful.  During the private session, she identified a deep core wound (which again, was right on target and brought up such grief & sadness) and then she ran energy (3 separate segments of energy work).  Lynne knows how to ask simple questions that help you connect with & articulate the very issues you need to address . . . similarly, the energy work during the group call was palpable and so healing. By the end of the call, I let out a big sigh of relief and felt that "all is well." ~ Natalia, IL
I greatly benefited from my private sessions with Lynne...

I greatly benefited from my two private sessions with Lynne. During my first session with her I wept profusely as I released obstacles from an earlier part of this lifetime . . . During the second session I released much anger and competitiveness. Throughout the sessions Lynne talks for a while, and then gets very quiet to provide the healing energy. During this time (and this was a telephone session), I saw a giant Lynne, like a huge archangel hovering over me, running energy throughout my body releasing core wounds, and moving out unnecessary energy. I actually felt her touch me. We talked again and she discussed and made suggestions for positive behavior changes. After the session, when I laid on the bed for a few minutes, my cervical vertebrae quickly snapped into alignment. I released stagnant energy for a few hours and consequently felt very energetic, slept well, and awakened well rested. ~ Claire, NY
I had an amazing and unique experience

My experience was so vivid. I highly recommend Lynne Brodie's awesome gifts to help you release dark energy and unwanted blocks that are liberating. Lynne's energetic field is so strong; she made it easy for me to connect even on the first session. I had an amazing and unique experience that will change my life forever. I can't wait to work with Lynne again. ~ Carmen, CA
I now also know my life purpose...

For the first time in my life I felt completely at ease with a therapist. I felt her questions to me were direct, yet not intrusive or aggressive . . . I know now what my core wounds are (abandonment, rejection, impossibility to belong) . . . and she repeated several times to me "you're not a mistake" "there are no mistakes in the creation"… I so needed to hear that. She did 3 healings during our session, going well beyond the time scheduled. I now also know my life purpose, which I was not able to link the dots before. ~ Giovanna, Italy
Lynne Brodie
Master Healer & Intuitive
Lynne Brodie is a Master Healer and Intuitive advocating for Your Souls Empowerment. She provides healing energy and clears the layers of dis-information that no longer serve you. As a healer since childhood, as early as 5 years old, Brodie has been an empath healing others by absorbing their physical and emotional pain before she knew how to be a channel and push it out to them. Her childhood friends' parents sought her out for council on major decisions as she was recognized as an old soul.
Using ancient techniques as an Ascended Master Healer, she also clears and resets the energy of physical spaces of your home, business, movie and studio sets. She works with realtors to clear homes for sale to accelerate the sales process, and can also accelerate the sales process and closing of business contracts to ensure financial abundance.

As a strategic visionary utilizing her gifts of clairvoyance, clairaudience and clairsentience, Brodie provides intuitive insight for you to heal, transform and grow. She brings her unique intuitive gifts coupled with deep experience in life and business to help her clients get to the heart of issues and challenges and illuminate the path forward.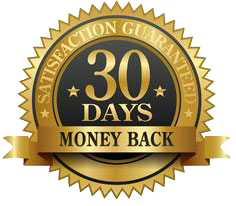 30-DAY UNCONDITIONAL MONEY BACK GUARANTEE
If you are not 100% satisfied that this investment will assist you in your personal development, then you can contact us within 30 days of purchase for a full refund with no further obligations or commitments on your part. If you have any questions, please contact us at: support@elevatedexistencesummit.com